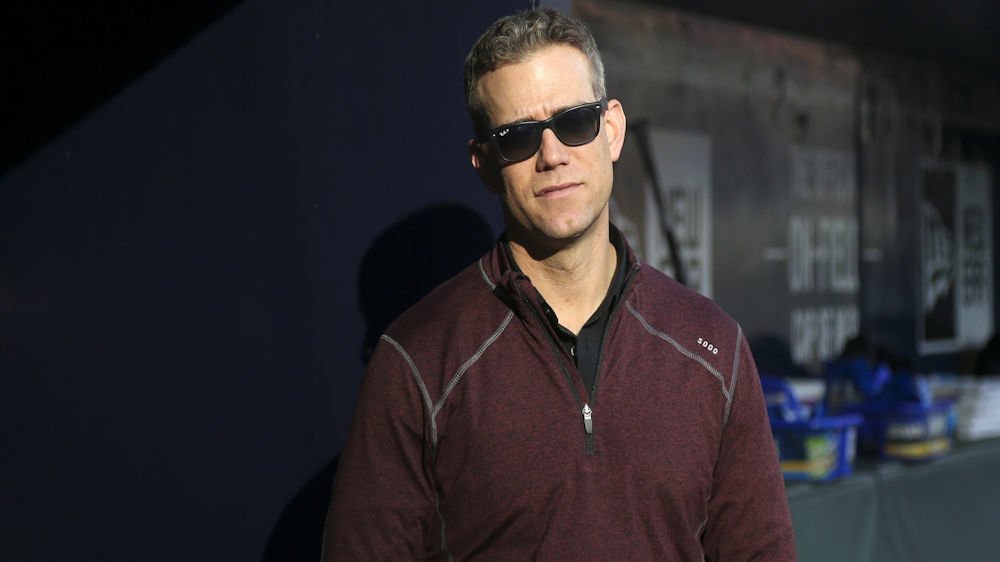 | | |
| --- | --- |
| Theo Epstein on trade rumors with Cubs | |
---
The Chicago Cubs might have a much different team when the baseball season starts off in 2020.
Cubs President of Operations Theo Epstein relayed during his postseason press conference that there were no 'untouchables' on the roster as weekly rumors swirl on core members of the team like catcher Willson Contreras and former MVP Kris Bryant.
Epstein spoke to the media Monday night and said that he wasn't going to respond to any current trade rumors.
"We're not going to contribute to this environment where there's this hysteria about a certain player on a given day, and it turns out not to happen, and the next day its on the to the next player who's definitely going to get moved," he said via ESPN.
There you have it. Epstein certainly didn't refute any trade rumors about anyone but obviously didn't want to talk about it to the public or media either.
In other Cubs news, coach Will Venables will be back in some capacity with the team next season, and the Cubs are still looking for a base coach and a quality assurance coach.