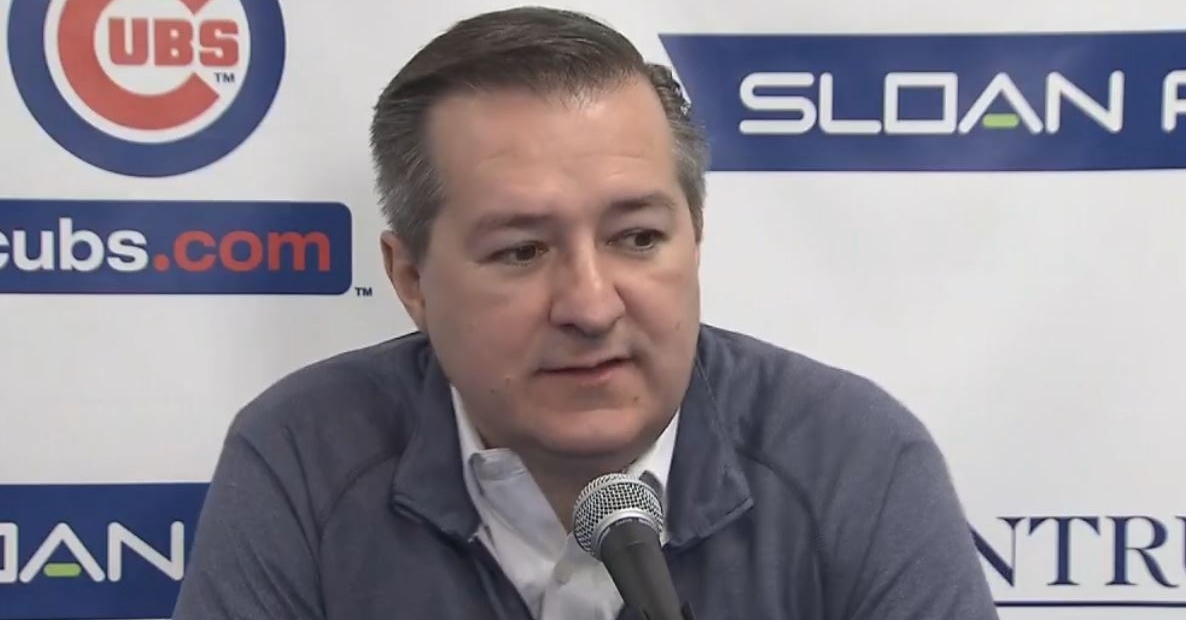 | | |
| --- | --- |
| Tom Ricketts sends letter to Cubs fans | |
---
| | | |
| --- | --- | --- |
| Tuesday, October 11, 2022, 2:43 PM | | |
Cubs chairman Tom Ricketts sent out an email on Tuesday thanking the fans for all their support and their plan moving forward to 2023 and beyond:
Cubs Fans,
This past season ended too soon. While we knew 2022 was going to be a year of transition, we were cautiously optimistic with our offseason moves we could compete for a spot in the expanded postseason format. Obviously, our poor start ended those hopes early in the season.
Yet as I look back, 2022 felt like two different seasons. The first half of the year was defined by young players struggling to adjust to everyday roles and injuries that exposed a lack of overall team depth. However, the second half of the season had a much different feel. It showcased young players, particularly young pitchers, growing into their roles and competing hard in every game.
As the season progressed, it was clear that David Ross and his coaching staff were doing an excellent job leading and developing our young team. We closed out the season's second half with a 39-31 record (a .557 winning percentage), which is fifth-best in the National League. Several of our position players proved that they belong at the major league level while our pitching infrastructure continued to improve. This improvement is perhaps best evidenced by our starting pitchers posting a 2.89 ERA following the All-Star break, third-best in the majors.
To win the World Series again we need to build a team that can consistently make the playoffs. That means having a strong farm system. In fact, the last 15 World Series winners were ranked in the top 10 farm systems in MLB in the years leading up to their titles. Our system made tremendous progress this year and it's clear the efforts we have made in recent drafts and at the trade deadline are showing positive results. FanGraphs recently ranked our farm system 5th in baseball, a significant improvement over our preseason ranking of 8th and our 2021 preseason ranking of 22nd. Additionally, our prospects are learning to win as a team as three of our four minor league affiliates reached the postseason, with the South Bend Cubs winning the Midwest League championship.
There is positive momentum in our organization. Jed Hoyer and his team are building an expansive core of young high-ceiling players while making investments in infrastructure and technology to help them reach their maximum potential. We will be active in free agency and have the necessary resources available to substantially supplement our current roster. As Jed has demonstrated, we will be driven by intelligent decision-making as we build a roster that can win games in the postseason – year in and year out.
On a personal level, I want to thank Cubs fans for their unwavering spirit and support. I always look forward to meeting fans on my gameday walks through the ballpark. What those special interactions reinforce is your passion for our team, ballpark and mission to win another World Series. My family does not take your loyalty for granted nor our responsibility to be stewards of this beloved franchise. It was certainly on display at the MLB at Field of Dreams game, which was among the most-watched regular season game on any network this year. I have no doubt that passion will again take the center stage during the much-anticipated MLB London Series in 2023.
So, as we look to the future, I want to say thank you. Thank you for your ongoing support of this team. I remain committed to getting back to championship baseball and look forward to sharing our love of the game together in 2023.
Sincerely,
Tom Ricketts