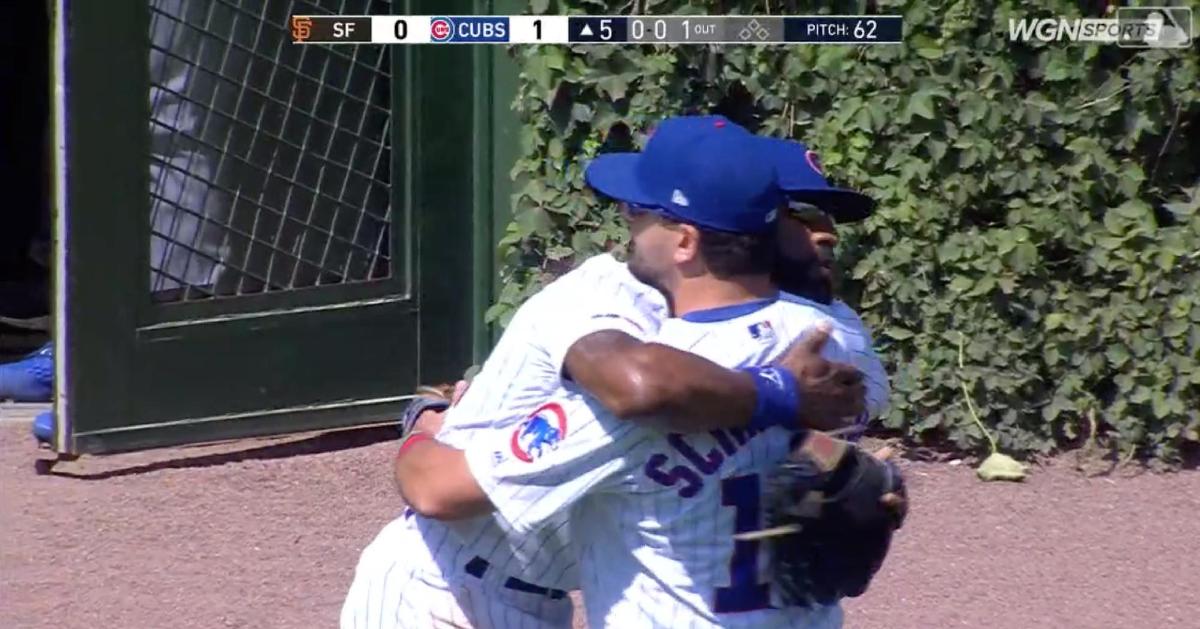 | | |
| --- | --- |
| WATCH: Jason Heyward, Kyle Schwarber hug it out after miscommunication | |
---
CHICAGO — The glare from the sun at Wrigley Field made for several interesting plays in the outfield during the contest between the Chicago Cubs and the San Francisco Giants on Thursday afternoon. One such instance benefited the Cubs, as Giants center fielder Kevin Pillar lost track of a high popup hit by Cubs center fielder Jason Heyward, thus allowing it to fall in for a single.
Heyward eventually came around to score, putting the Cubs up 1-0 in the bottom of the fourth. However, the tables were turned on Heyward when he dealt with a sun-related issue later in the game. A towering fly ball resulted in miscommunication between Heyward and Cubs left fielder Kyle Schwarber, with Heyward eventually pulling off and allowing Schwarber to make the catch.
Fortunately for Heyward and Schwarber, disaster was averted, as Schwarber successfully made the catch. Making amends for their miscommunications issues, Heyward and Schwarber hugged it out for all to see at the Friendly Confines. The adoring Bleacher Bums cheered the affectionate act, which epitomized the close bonds holding the Cubs' outfielders together.