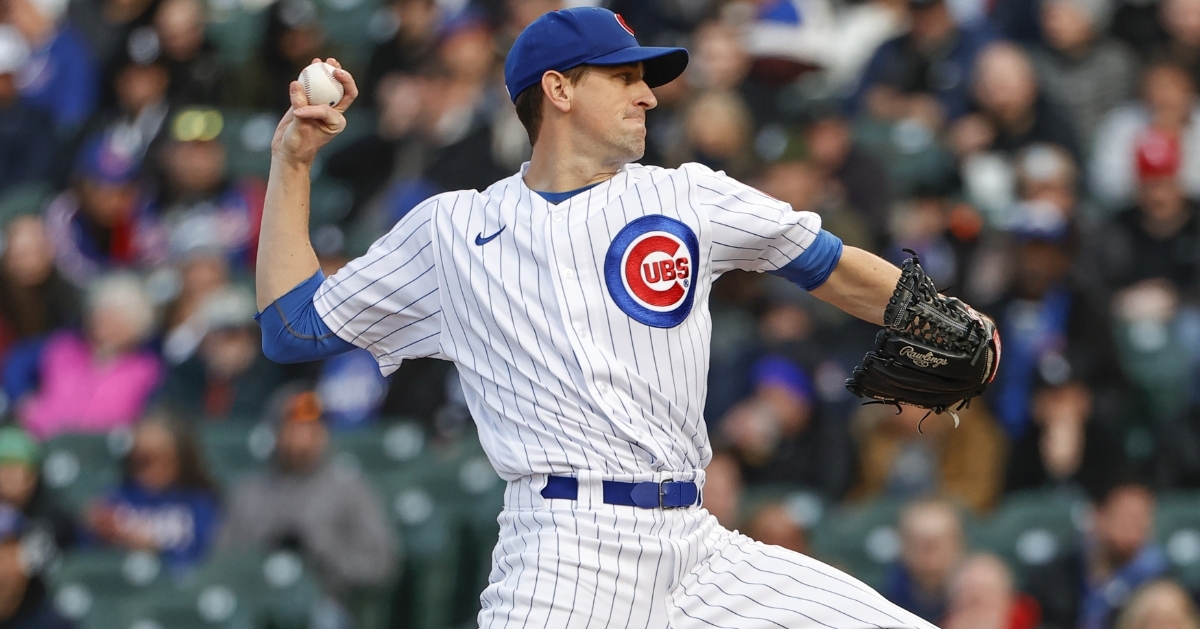 | | |
| --- | --- |
| 2022 Season Report Cards: Cubs starting pitching | |
---
| | | |
| --- | --- | --- |
| Tuesday, October 18, 2022, 9:33 AM | | |
Now that the position side of things is complete, we focus on the pitchers for the next part of our season report cards. That starts with the starting pitching, which was the surprising strength of the Cubs this season.
Granted, their ERA for the season was in the middle of the pack, and the second half of the season stood out. After the All-star break, the Cubs posted the third-best ERA in the majors, only behind the Dodgers and Astros. That is a big reason they went 39-31 after the all-star break and did that without most of their opening-day rotation.
The Cubs went through more than 10 starters this season for the second straight season as they used the second half to look at their future depth. That depth put on a show, giving the Cubs plenty of questions and options leading up to the 2023 season.
The starting pitching report cards will be broken down into three parts, with the first two parts covering the pitchers who made at least 15 starts this season with part three covering the prospects who came into play late.
The Ace of the Cubs staff for the better part of the last four seasons, Hendricks has been about as consistent as they come since becoming a starter in 2014. Not known for velocity as his fastball sits around 87 MPH, Hendricks has always been someone you could count on to give you double-digit wins while posting a low to mid 3 ERA.
However, the older he has gotten, the worse things have gone for him, as his low velocity is starting to affect his overall performance. Not only has his command begun to fade, but his effectiveness has gone out the window as his ERA has been north of 4.4 the last few seasons. Add in a season-ending shoulder injury that saw him finish 2022 with a 4-6 record and a 4.80 ERA, and his days as a starter may be coming to an end.
Grade D: Hendricks has been a fan favorite for years, so seeing him struggle is painful. The bottom line is that he is approaching 33 years old, and his best days are well behind him. When you throw 87 MPH, you need to be able to hit your spots, and even then, you don't have the power to put hitters away.
That is something Hendricks has been finding out firsthand the last several seasons, and the results are starting to show. Entering the final year of his contract in 2023, it will be interesting to see what the Cubs plan to do with him.
Arguably the most consistent and most impressive starter in 2022, the 27-year-old left-hander has solidified his spot as a future piece in this rotation. Once a top 30 prospect in the Cubs system, Steele dealt with plenty of injuries before finally reaching the majors in 2021.
After pitching in both relief and as a starter that season, Steele was given the opportunity to be a full-time starter this season, and he proved it was a great decision. Steele made 24 starts this season before missing the season's final month with a back injury and posted an impressive 3.18 ERA.
Granted, his 4-7 record was not great, but there was a point this season when he made 11 starts and posted an ERA below 2.5. Steele was looking like Jon Lester for the better two months, and if the Cubs can get that out of him for 30 stars, he will be a great compliment in this rotation.
Grade A: It is hard to argue with what Steele did this season. His record was not great, but that continues to be the most meaningless stat for starting pitchers. You need to look at the body of work he did throughout the season, and you can immediately see he was the best pitcher from June 1 on.
He may not be a front-of-the-line starter, but he is undoubtedly a middle-of-the-rotation arm that the Cubs have under control for a few more seasons. Fans should be excited for Steele, as the best is yet to come from a guy who took significant strides forward last season.
The Cubs made plenty of free-agent pitching moves last season, but the prized picked up was Marcus Stroman. Signed to a three-year 72 million dollar deal, Stroman was getting paid Ace money, but was not coming into the season as an ace.
Across the first two months, Stroman gave Cubs fans the Yu Darvish vibes as his first two months didn't go as planned. Injuries played a role in that, but when he did pitch, things were a struggle. Once the calendar flipped to June, Stroman settled in on the mound and looked like the pitcher the Cubs paid for.
Stroman led the team with 25 starts and posted a 6-7 record with a 3.50 ERA. Once again, the record shouldn't matter, as his ERA was below 3.00 over his final 12 starts. Record aside, his ERA was also below his career mark, which stands at 3.67 heading into next season.
Grade B: Stroman took plenty of heat this season, but did a phenomenal job of bouncing back. Now that he seems more comfortable, the expectations for year two with the Cubs will be through the roof, and he needs to build off of how he finished 2022.
When you are getting paid the money he is getting paid, you need to perform like an ace, even if he is not an ace. However, 13-14 wins shouldn't be out of the question, and if he can pitch consistently, you are looking at an all-star on the mound next year.