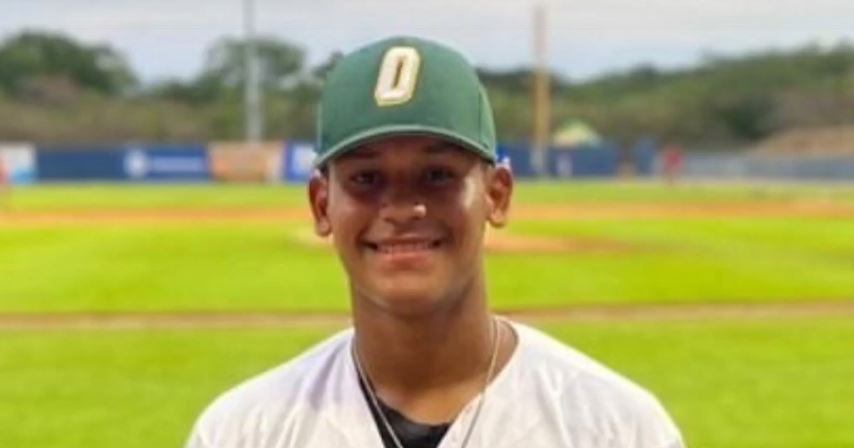 | | |
| --- | --- |
| 2022 Signing Period: Cubs expected to sign three international players | |
---
| | | |
| --- | --- | --- |
| Friday, January 14, 2022, 3:45 PM | | |
Don't look now, but the Cubs can officially sign some players as early as tomorrow. Well, sort of. Yes, there is a lockout still going on, but January 15, 2022, is an important day for not just the Cubs, but the entire baseball landscape. That day indicates the beginning of the International Free Agent period, where teams can sign foreign-born players to major league deals.
For the most part, the Cubs have a rich history in the International market, landing several high prized players that have helped them win not only in the past, but could help them win again. Most of those signings will be years away, but the Cubs have an opportunity to add to an already loaded International market in their farm system.
Chicago has just over 5.1 Million dollars in International Pool money to divvy out, so there is plenty of money to go around. What they do with that money remains to be seen, but we have a few insights into what the Cubs may be thinking. Sure, at this point, it is all rumors, and nothing will become official until people sign, but these rumors are often packed with plenty of support as players verbally agree months in advance.
With that being the case, it looks like the Cubs are on the verge of signing three players, and all three come with plenty of potential. Unlike past seasons that saw the Cubs in the running for the top players, Chicago isn't expected to land one of the top 15 players, but three inside the top 50. That isn't all that bad as each player will come at a lower price which could go a long way into the future.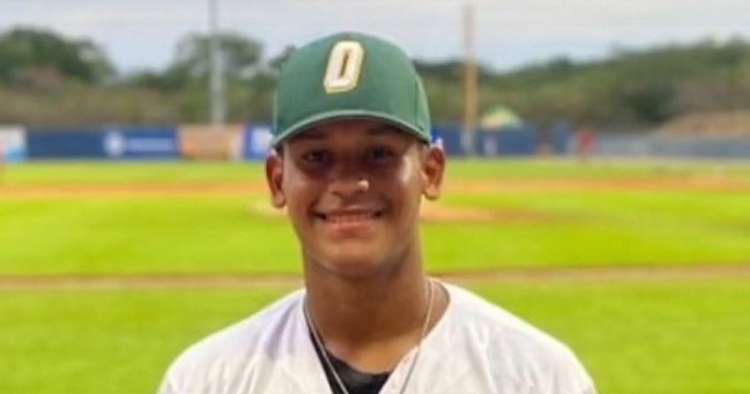 Adan Sanchez
The first player expected to sign with the Cubs in the No. 43 overall prospect Adan Sanchez. At 16 years old, Sanchez is a long way away from stardom, but has a bright future after becoming a little League World Series star playing for Panama. A third baseman by trade, Sanchez has moved behind the backstop to play catcher, which is good.
Given the injury status of Miguel Amaya right now, Sanchez gives the Cubs a young insurance policy as they can put him in Amaya's footsteps. Sanchez may be a late bloomer, but at 6-0 190 pounds, he has done a great job adding strength in the weight room. Sanchez has soared up the prospect ranks primarily due to his powerful bat and his versatility on defense.
He has shown the ability to drive the ball over the fence in all fields, but his large frame also has scouts chomping at the bit. His size and potential to get bigger make him a legitimate middle-of-the-order threat, which the Cubs will need. Not only has he seen action at third, but his potential behind the plate also makes him appealing. As a catcher, he shows athleticism and emerging defensive skills with the potential for a plus arm.
Alexis Hernandez
Perhaps the most well-known on this list might come as the biggest get for the Cubs in No. 18 ranked Alexis Hernandez. The younger brother of current No. 3 prospect Cristian Hernandez, it only makes sense that his brother would want to join the same organization. The 6-2 175 pound SS is just 17 years old and has all the potential in the world.
There aren't too many times when you find a five-tool international player. Not only does Cristian have the potential to be a five-tool player, but Alexis has that same potential and could anchor the middle infield of the Cubs organization for years to come. While not as physically gifted as Cristian at this point, Alexis may be more athletic, which is a good thing.
That athleticism alone will allow him to move all over the diamond as center field is a legitimate possibility for him to make a move. Not only is he athletic, but he is someone with a high baseball IQ and has the makeup to be an exciting player. Hernandez has some of the best raw power in this class, offers a strong arm, and can be a great runner on the bases.
Jefferson Rojas
Not only do the Cubs love their international players, but they love international shortstops as 16-year-old Jefferson Rojas plays the Shortstop position. Born in the Dominican Republic, Rojas is a middle infielder expected to stay there for the long haul. Given his smaller build, his offensive ceiling is a bit more limited than most, but that may not be a bad thing.
Those offensive questions will come full circle in three to five years as the Cubs or anyone will have to figure out if he is hitting enough to be a big-league player. The Cubs have a knack for taking position players during this time, especially the middle infield. I applaud them because they know that shortstops are one of the highest asks when it comes to trades, so they have options down the road.
Don't worry, Cubs fans; these are just rumors, and there are plenty of pitchers and outfielders in this class should the Cubs want to go that route too.