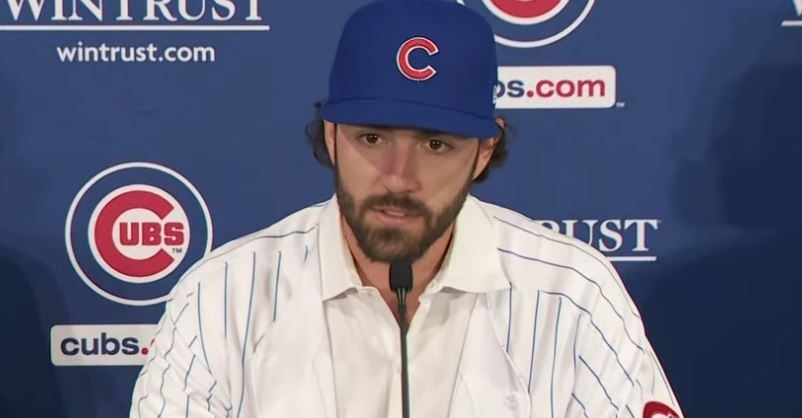 | | |
| --- | --- |
| Banning the defensive shift favors the Cubs | |
---
| | | |
| --- | --- | --- |
| Friday, February 3, 2023, 12:00 PM | | |
Come the 2023 MLB season, one of the newest rule changes will make the game look very different, and much more traditional. There will be teams and players that benefit in a great way from this change, and some that struggle. The change is that the defensive shift will be banned from 2023 and beyond.
When I was younger, I remember big power-hitting left-handers like David Ortiz and Adam Dunn getting shifted on — the shortstop would play just across second base and the second basemen would play in shallow right field, and the third basemen would play a traditional shortstop position. This led to many hard-hit balls being pulled by these hitters turning into outs instead.
Fast forward to more recently, there have been more and more shifts.
Almost every batter has some kind of shift on them. Due to the increase in analytics in the modern-day game, the numbers are able to predict based on batter and pitcher where that batter is most likely to hit the ball. This resulted in a shortstop, second basemen, or even third basemen moving around from batter to batter, pitch to pitch into shallow right field, closer to second base, deep in the hole of shortstop, etc. Of course, this had a domino effect. It has turned the game in a massive way.
So this led to a lot of players adopting the launch angle approach. If a line drive up the middle won't get me a hit, I'll try to hit a home run; nobody can catch it there. This has led to the game becoming more dependent on home runs and included less action, fewer stolen bases, and more strikeouts. Long story short — fewer fans, so the MLB is trying to make some changes to save the sport, and preserve and attract fans.
According to the analyst, the league had 4.1% of at-bats have a shift in 2013. In 2022, that number had jumped to a whopping 32.5 % of at-bats. As you'd expect, this also led to the MLB-wide batting average dip to a record low of .243 in 2022.
The Analyst also listed the Cubs as one of the most successful teams in terms of shifting, meaning they had taken away the most hits due to their positioning.
However, in 2023, that is going to look much different. Each team will be required to have all four infielders with their feet in the dirt, and have two defenders on each side of second base.
Defensively, this will instead put the emphasis back on range, instinct, and athleticism — something that has not nearly been required as much by infielders simply because they are positioned so meticulously from pitch to pitch.
This is going to stress middle infields — which puts the Cubs in an advantageous place. The Cubs now have two of the best defensive shortstops in baseball. Nico Hoerner had 10 defensive runs saved, and displayed great range at the position — but he'll be moving to second base in 2023, a position in which he was named a Gold Glove finalist in 2020. Dansby Swanson had a near-perfect season at shortstop for the Braves in 2022 and was awarded a Gold Glove for his efforts. Now, the Cubs boast arguably the league's best defensive tandem up the middle — which puts them at a big advantage with the loss of the shift.
It'll be interesting to watch. Across major league baseball, we should see more hits, more errors, more runs, fewer strikeouts, and more steals — all of which appear to be good for the game. Players like Anthony Rizzo, Bryce Harper, Shohei Ohtani, Jose Ramirez, Kyle Schwarber, Corey Seager, and Cody Bellinger should see an uptick in base hits and batting average, which will be good for all of their perspective careers.
But at the end of the day, the game is going to look a bit different — and the Cubs appear to be in a good place for that change.