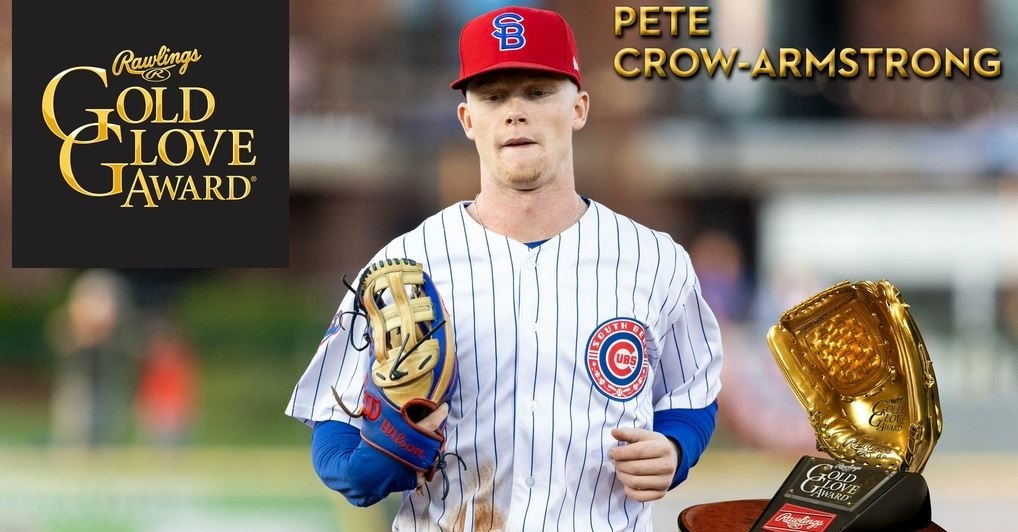 | | |
| --- | --- |
| Baseball America drops Top 10 Prospect List for Cubs | |
---
| | | |
| --- | --- | --- |
| Tuesday, December 13, 2022, 8:03 AM | | |
Now that the Winter Meetings are over, we are getting to that point in the offseason when things begin to slow down. That doesn't mean teams are not calling about free agents and trades, as that will continue long into the start of Spring Training.
For the Cubs, they need to do something, and something soon, as this has been another rough offseason for them so far. Despite the ownership group telling the fans they would be aggressive and have plenty of money to spend, they have yet to be aggressive, and it is starting to cost them some big-ticket names.
That is not good for a team that improved as the season went on and was looking at contending this season if they could add a few more pieces. The longer they go without adding these pieces, the more challenging it will be for them to contend next season, as they will once again have to rely on prospects and cast away signings looking to land a job.
If this team wants to rely on prospects, they might be a few years away from legitimate contention, but they are in a good place. This is a top 10 farm system and one that is loaded with talent that could start making their way to Wrigley Field as soon as this season and then every year after for the next several years.
Recently, Baseball American released their new Top 10 prospect lists for all 30 teams, as the top 30 lists will be updated in the coming weeks. When it comes to the Cubs, this is a significant list as it gives fans an idea of who is on that list and how close this team is to contending. The more players in the higher-level minor leagues, the better, as those are the players that will be reaching the majors sooner rather than later.
When you look at the top four on this list, it shouldn't surprise anyone, as these were the players that stood out the most in 2022. Pete Crow-Armstrong checks in at No.1 as he will on most lists and is followed by Brennen Davis and Kevin Alcantara. What is unique about this list of names is that all three are outfielders, and they could quickly be the Cubs starting OF by 2024. Not too bad if you ask me.
This list's most significant jump comes at No. 4, where Matt Mervis is stationed. The undrafted free agent struggled in 2021, but broke out in 2022 to land inside the top 25 prospect list in the Cubs system. After belting 36 homers and driving in nearly 120 runs, Mervis went on to the Arizona Fall League and continued to do his thing there. Many people are high on him this season as he will be the first of the position player prospects to be given a shot at a starting position this year.
Rounding out the top five is 2022 first-round pick Cade Horton, the top-rated Pitcher in the system. There is a lot to like about Horton, and that all starts with his heater and ends with his breaking ball. When you dig deeper and look at his overall pitch grades, Horton is ranked at or near the top in most cases, showing you what others think of him.
Speaking of pitchers, Ben Brown checks in at No. 6. Acquired in the David Robertson deal with the Phillies, Robertson made his presence felt with AA Tennessee and will now work toward AAA and beyond. Look for a late-season call-up or 2024 promotion for this kid who has a bright future. Cristian Hernandez is the most significant player to take a dip as he fell from No. 3 to No. 7.
That isn't because he had a bad year or anything like that, but more so the amount of improved talent in the system. 2023 will be a massive year for him as it will be the first time he is out of the complex ball and playing a full season of Minor League baseball. If his projections hold true, he has a chance to be the best of the best in the Cubs system, which is saying something.
Holding down the 8-10 rankings are a couple of pitchers, one who is seen as a surprise and one who isn't. The one, not surprisingly, checks in at No.8 with Hayden Wesneski. Acquired from the Yankees for Scott Effross last season, Wesneski reached the Majors in September and put on quite a show. He will be battling for a starting spot this spring and could be the team's No. 4 or 5 starter.
The surprise amongst the two is Caleb Kilian, who ends the list at 10. Like Wesneski, Kilian was off to a great start this season, earning a midseason trip to the Majors in June. He made four appearances where two were good, and two weren't. A big reason for his struggles was his lack of command at the major league level, which continued to be an issue after he was sent down.
Kilian is said to still have the best control in the system, even ahead of Wesneski, so you have to wonder if last season was more mental than mechanical. I skipped over No. 9 on the list because it might go down as the bigger shocker on this list, as Miguel Amaya earned that spot.
Given that he was hurt again last season and has not done much since 2019, I have no idea how he landed there, but there are still high hopes he can do something soon in the majors. While those are the top 10 guys, there were two more players left off the list that are worth noting.
The first is Ed Howard, who saw his first professional season feature ups and downs before getting hurt last year. What earns him some recognition is that he is largely viewed as the best defensive player in the system, which makes his future that much more intriguing.
You also have Owen Caissie on that list, who had an excellent showing this season. Unlike most players that went through a sophomore slump, Caissie did not and was one of the best hitters for South Bend all season. He is viewed to have the most power upside of anyone in the system, showing how good he can become.
Any way you look at it, the future is coming, and it is bright in Chicago.