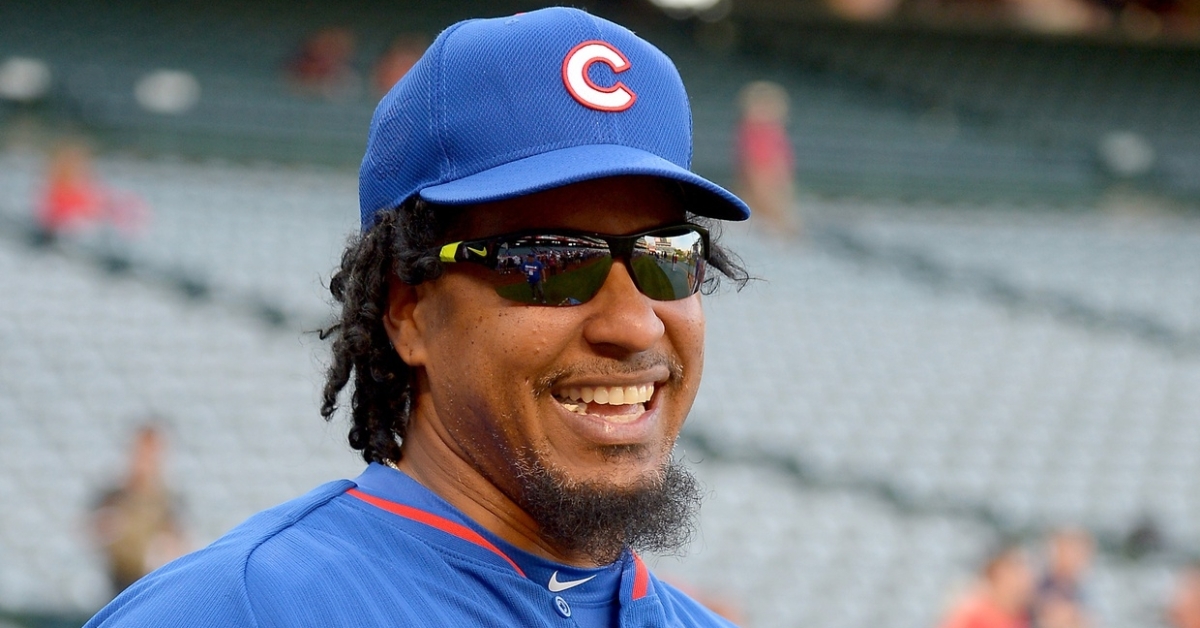 | | |
| --- | --- |
| Bold Predictions on Cubs coaching staff for 2020 | |
---
Now that the Cubs' first order of business is taken care of in hiring David Ross as the new manager, it is time for the front office to shift their focus to improving the rest of the current roster. For Ross, he too must look at improving the roster, but in an entirely different way as he must now search to build his first, and we hope to be a long-tenured staff.
Given the takes from most of his former managers and players, Ross should have no trouble finding people to fit his staff moving forward. The only problem is at what cost will they come at and would they buy into his vision about where he wants to take the Cubs from here. With the Cubs having three different hitting, pitching and bench coaches in each of the past three seasons, there is a reality of it being four years in a row.
I do expect Ross to sit down with current staff members Mark Loretta, Tommy Hottovy, Anthony Iopoce, and Will Venable, among others, to see if they would be interested in staying on his staff for 2020. I am sure Hottovy and Iopoce would undoubtedly be up for it. Still, with Loretta and Venable interviewing for both the Cubs and other managerial jobs, I am not sure it would be wise for them to stay on this team going forward.
Ideally, I expect Ross to have a pretty impressive staff put together to help make his transition from analyst to the manager as easy as possible. Whether that means old friends, teammates, coaches joining his staff, or the Cubs front office choosing for him, we will get a sense of the direction the Cubs are taking in 2020 given by whom is on the staff this season. I have thrown a few names together as to who I would like to see on the Cubs staff this season based on past relationships with Ross or this team.
Hitting Coach Manny Ramirez
Manny forget, that Ramirez was part of the Cubs organization a few years ago when he worked with the Cubs hitters in Iowa. It was during that time when Kris Bryant, Kyle Schwarber, Jorge Soler and Javy Baez began to uncork their true potential as a hitter as Ramirez knew precisely how to get the most out of his men.
Sure, these hitters have changed a lot since then, but Ramirez was a great hitter in his day hitting for both average and power while possessing a keen eye at the plate. Not to mention, his natural language is Spanish, and he may be able to connect to some of the Latino players on this team better than most have in the past.
I know this may seem like a long shot hire, but Manny would make a great coach. Do I expect all these hitters to turn into the hitter he was? No, but should he be able to instill a more patient approach in their heads to go with their power-hitting tendencies, look for their numbers to get back to 2015-16 marks, which is when they led the league in walks, and pitches seen per plate appearance. The more pitches you see, the better results you have.
Pitching Coach Tommy Hottovy
If anyone stays on this staff from last season, I believe it is Hottovy as I feel he was a little in over his head in 2019. At 37 years old, Hottovy was a former MLB pitcher who fizzled out in the minors before coming back to the coaching ranks. He signed with the Cubs a few seasons ago and was on the staff as an analytics guy who broke down film with the pitchers helping them learn how to throw different pitches and whatnot.
That led to a promotion to pitching coach last season, which seemed like a good idea at the time, but now it looks as if he was in over his head last season as the team had their fair share of struggles. I am not butting the blame solely on him, however, as it was his first pitching coach job, so he needed to adjust on the fly, and he only could work with what he was given, so things just never looked right from the start.
Now that he has had a full season under his belt, I fully expect him to be more prepared for 2020 should he stick around and have a better feel for how to get the most out of the pitchers he has. Just like Ross and DeRosa, Hottovy is an analytics guy who breaks the game of baseball down into a scientific process to help players generate more spin on pitches while learning the ins and outs of every hitter. Not to mention Ross was a catcher for 16 seasons and played the game as recently as 2016, and these two would seem to be a perfect match given Ross knows all about the analytical process now.
Bench Coach Mark DeRosa
Much like Ross, DeRosa was a fan favorite during his time in Chicago playing for them back in 2007 and 2008. Since then, DeRosa played for a few more organizations before finally hanging it up in 2012 and now finds himself as an MLB Network analyst.
DeRosa was never an everyday player, but he was a precious utility man and has excellent knowledge for the game of baseball. Watching him on MLB Network and you can get a sense of how knowledgeable he is as he tends to break things down more in-depth than what many do. He has also expressed the interest to coach in the past, and I think this would be the perfect stepping stone for him to get that taste.
One thing is for sure, moving forward, whatever moves the Cubs make for the coaching staff in 2020, will be a clear indication of what direction this team would like to go. It will then be up to Ross and his selected staff to bring the roster together as they strive for that World Series title yet again.