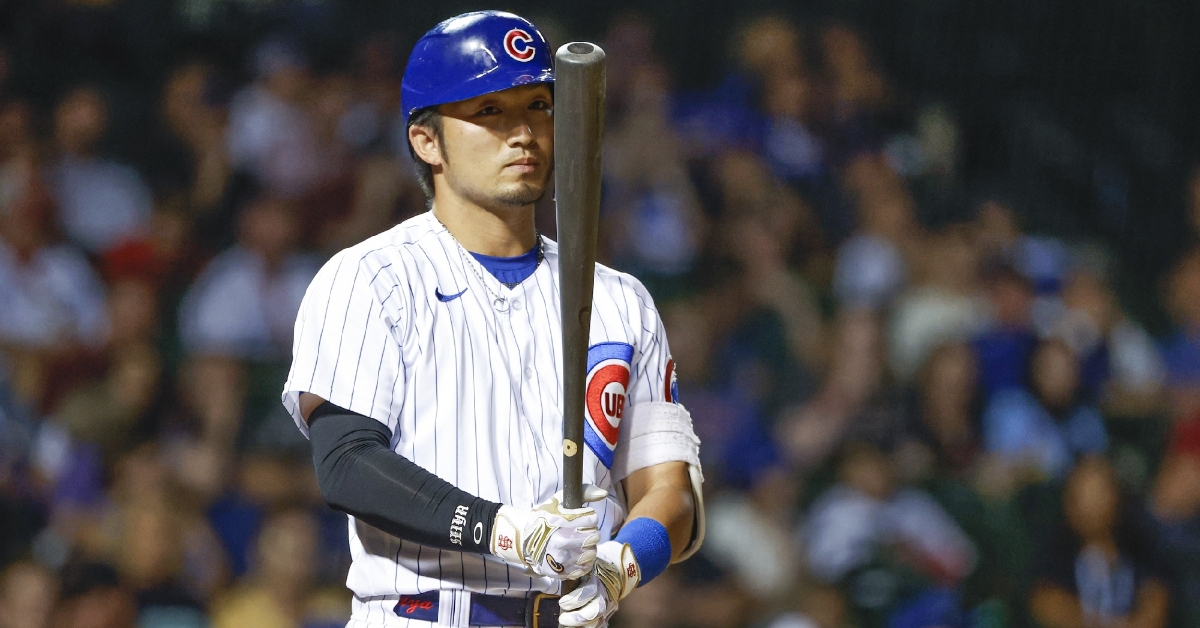 | | |
| --- | --- |
| Cardinals get revenge in second game of doubleheader | |
---
| | | |
| --- | --- | --- |
| Wednesday, August 24, 2022, 8:45 AM | | |
CHICAGO - Through two games of this week's five-game set at Wrigley Field, the St. Louis Cardinals (71-52) and Chicago Cubs (53-70) each threw a shutout. The Cubs came in game one of Tuesday's doubleheader, where they managed to cool off the red hot Cardinals 2-0. Javier Assad made his MLB debut and was very good.
Hoping to come away with the sweep, the Cubs sent Adrian Sampson to the mound as he was hoping to continue the strong run he was on. Through three innings, that was the case, but in the fourth, the Cardinals erupted for five runs which are all Jake Woodford would need. The Cardinals also had a six-run inning late in the game as those two innings accounted for 11 of their 13 runs in the 13-3 game two win.
Sampson has had a few clunkers this season, but none like he experienced on Tuesday, where he allowed five runs on eight hits in 3 2/3. When you have a guy in Woodford allowing just one run in 5 1/3 innings, that poses a problem as the Cubs dug themselves a massive hole they couldn't get out of.
Across the first three innings, neither team could get much of anything going with a second inning Patrick Wisdom double the best scoring chance for either side. Once the game reached the fourth, it was a different St. Louis team as they started to have their way with Sampson. What began with a one-out homer from Nolan Arenado turned into a massive inning as Nolan Gorman followed that up with a single.
A few pitches later saw Tyler O'Neil get into one, and just like that, the Cardinals were on top 3-0. The Cardinals were not done as singles by Corey Dickerson and Andrew Kizer forced Sampson out of the game, with Nicholas Padilla making his MLB debut. After retiring the first hitter he faced, Padilla walked Lars Nootbaar to load the bases while Brendan Donovan cashed in with an RBI single to make things 5-0. Padilla would strike out Paul Goldschmidt a few pitches later to record his first career punchout, but the damage was done.
Not only did Dickerson add to that lead with an RBI double in the fifth, but Tommy Edman got in on the action in the sixth as his homer gave the Cardinals a 7-0 lead. Give the Cubs some credit. Although the score was not looking good, this team refused to quit and started to battle back to make a game of things.
It took six innings for the Cubs to crack the scoreboard, but they finally did, with Nick Madrigal working a rare walk to lead things off and then rounded the bases on the Rafael Ortega double to make things 7-1. After Anderson Espinoza pitched in and out of trouble in the seventh and eighth innings, the Cubs offense started to rally again, this time with Matthew Liberatore on the mound.
A one-out single by Madrigal set the Cubs offense up, but they were in danger of not scoring with two outs. That was until the Seiya Suzuki single extended the inning while a wild pitch allowed the Cubs second run to score. One pitch later saw Franmil Reyes continue to smoke the ball as his ground-rule double scored Suzuki and brought the Cubs within 7-3 on the scoreboard.
Unfortunately, that would be as close as they would get as the ninth inning turned into a nightmare. With a pair of walks and a single loading the bases with no outs, Steven Brault was thrown into a tough spot as he had tons of work to do. Walking the first hitter to bring home a run was not the plan, nor was allowing the Edman double and Dylan Carlson triple that saw the Cardinals stretch their lead to 12-3.
Those were the first runs Brault has allowed all season, and with the game out of hand, David Ross went with Reyes to finish things off. Sure, things were a bit rocky with the Cardinals adding another run, but Reyes was touching 90 MPH, including picking up a strikeout against Paul DeJong, so there was some fun to go with it. That fun was soon forgotten when you looked at the scoreboard and realized the Cubs still lost 13-3 and earned a split with the Cardinals.
Madrigal continues this hot stretch he has been on as he led the way with two hits. Five others recorded a hit for the Cubs, who had some opportunities, but couldn't do much with them.

Tags: Cubs Baseball
,
Javier Assad
,
Adrian Sampson
,
Patrick Wisdom
,
Nicholas Padilla
,
Nick Madrigal
,
Rafael Ortega
,
Anderson Espinoza
,
Seiya Suzuki
,
Steven Brault
,
David Ross