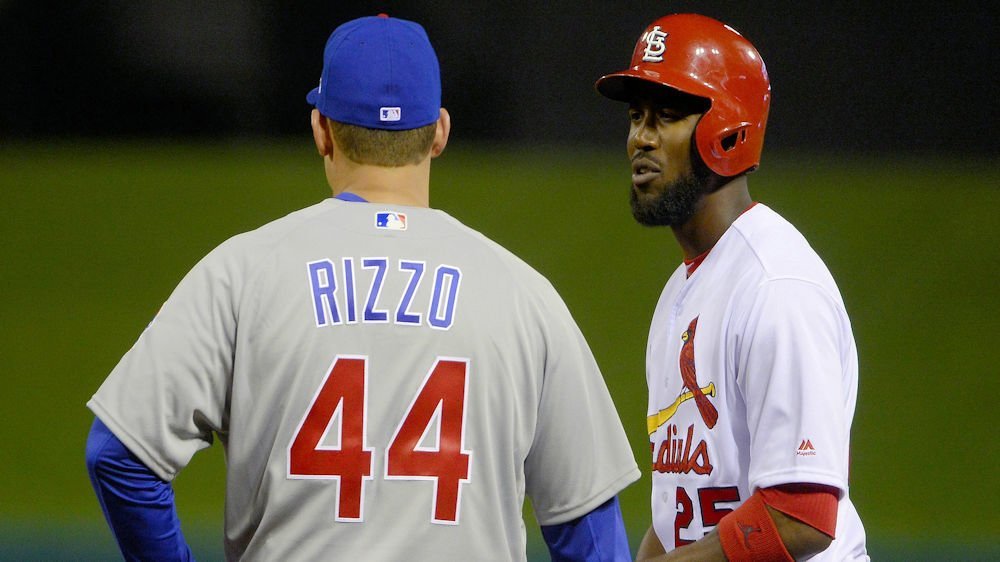 | | |
| --- | --- |
| Cardinals management call out Dexter Fowler | |
---
| | | |
| --- | --- | --- |
| Monday, July 2, 2018, 8:31 PM | | |
President of Baseball Operations of the St. Louis Cardinals, John Mozeliak did something that no member of upper-management should ever do- he threw one of his employees under the bus, and in doing so, publicly humiliated Dexter Fowler. What a nice, classy gift to give a guy as he goes on paternity leave. Can you just imagine Theo Epstein telling Chatwood, "Good luck with your child, by the way, you have control issues, so don't hurry back."? I'm not a big fan of Chatwood's, but even I wouldn't that go without voicing my objections.
For those who may have missed it, Mozeliak questioned Fowler's effort and energy level, stating:
"It's been a frustrating year for everybody involved. Here's a guy that wants to go out and play well. I think he would tell you, it's hard to do that when you're not playing and not playing on a consistent basis. But I've also had a lot of people come up to me and question his effort and his energy level. Those are things that I can't defend. What I can defend is trying to create opportunities for him, but not at the expense of somebody who's out there hustling and playing hard. And I think really everybody just needs to take a hard look in the mirror and decide what they want that next chapter to look like. In Dexter's case, maybe taking a brief timeout, trying to re-assess himself and then give him a chance for a strong second half is probably what's best for everybody. I'm hopeful to touch base with him in the near future and really just decide what makes the most sense, but clearly he's not playing at the level we had hoped."
So let me get this straight; you're grounding Dexter Fowler?
Admittedly, I can't see Cardinals' games due to black-outs. I see the stats though and know that Fowler is struggling this year, batting only .171 at the halfway point of the season (37 for 216). Fowler has drawn 29 walks this season and currently has an OPS of .554, which is certainly respectable. I've never known Dexter Fowler to be a guy who doesn't give 100 percent, so I'm not sure where Mozeliak comes off questioning his effort, energy level or hustle. Even if you claim that Fowler has been dogging it, you still don't humiliate the guy in a press conference.
It would seem that one former Cubs player after the next, finds himself disillusioned with their new team. Former Cubs' pitcher, Jake Arrieta lashed out at the Phillies last month, criticizing their use of shifts. Without naming names (you know who some of them are), many players have left the Cubs organization in past years, and never received so much as a "good luck" from the fans. Then there are those like Arrieta and Fowler who will always be embraced by both former teammates and coaches, as well as by the team's fans.
Since Mozeliak didn't have any kind words for Fowler, I guess I have a few… Dexter, sorry the season has been rough, but hang in there, you're an asset to any team you play with. While baseball is how you make a living, put aside the doubting fans and the lower than usual batting average, and for the next few days, concentrate on the arrival of your child during your paternity leave. That baby knows nothing of batting averages, home runs or errors. He doesn't know of distasteful fans or poor managerial skills. He won't care if you're an All-Star, Golden-Glover or Silver Slugger, just as long as you're "Dad".
Dexter, please know that while there may not currently be a place in our outfield for you, there'll always be a place in our hearts.