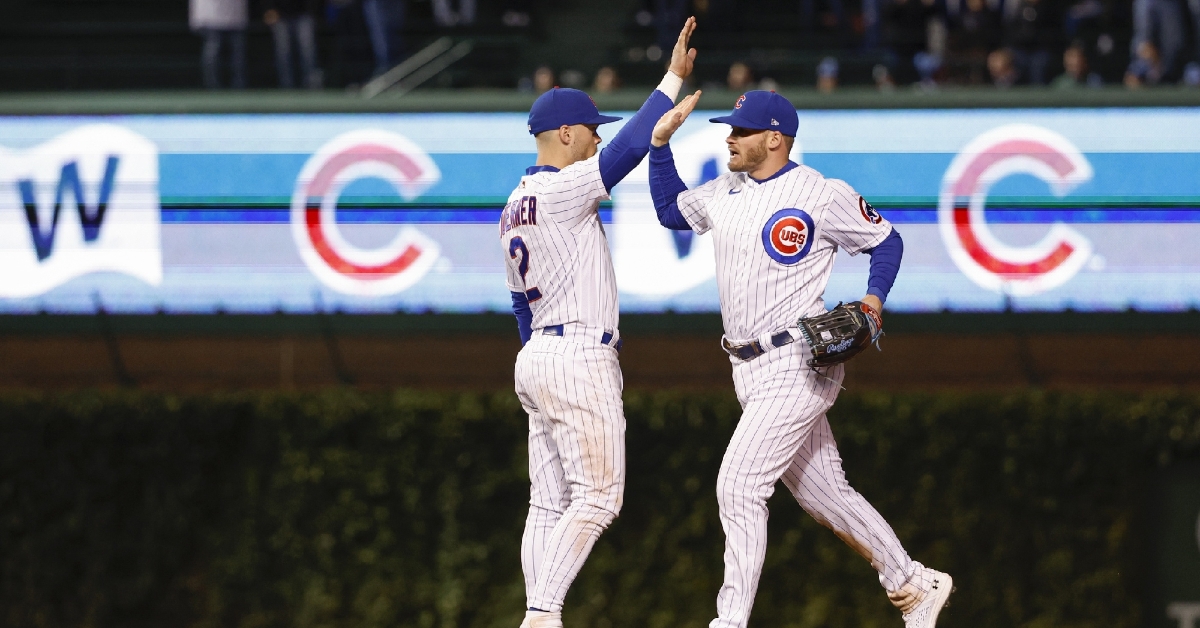 | | |
| --- | --- |
| Commentary: Cubs have forced management to spend this offseason | |
---
| | | |
| --- | --- | --- |
| Wednesday, October 12, 2022, 8:47 AM | | |
The 2022 Cubs season has come to an end, and the Chicago Cubs finished 74-88. In the upcoming MLB draft, the first that will ever have a draft lottery, the Cubs will have the 12th overall pick.
There were times throughout this choppy season on the Northside of Chicago that the Cubs were one of the five worst teams in baseball — but a promising second half of the season squandered the Cubs' chances of getting a 10% chance at the No. 1 overall pick in next summer's draft. That's the negative thought process that many Cubs fans obtained in the latter half of the season.
But the fact of the matter is, from August on, the Cubs sported a record of 33-28 — an 88-win pace if put across a 162-game schedule. A seven-game winning streak and winning nine of their last 11 to end the season was the exclamation point on the second half of the season that should bring excitement to Cubs fans and promise to an organization amid its second rebuild of the last decade.
While the Cubs won't likely get the opportunity to get a top-5 player in the MLB draft, they gave the organization a glimpse into what this young core could do in the future. This, in turn, should force the organization to spend during the offseason to supplement this team's needs as they approach their contention cycle.
As the Cubs learned between 2014 and 2015, promising young players are a good start, but what speeds up winning is spending money — like acquiring Jon Lester, Dexter Fowler, and David Ross, and Tommy La Stella.
What Nico Hoerner, Ian Happ, Seiya Suzuki, Marcus Stroman, Keegan Thompson, Justin Steele, Christopher Morel, and Adrian Sampson, among others, have shown this season is that the Cubs have some pieces that could be apart of a contending team.
Now, it is up to Jed Hoyer and company to acquire players to fill some of the holes the Cubs have and build toward a team that is perennially in contention for divisions, pennants, and championships.
Cubs right-hand pitcher Marcus Stroman said to the Athletic, "I think we're close. A lot of that's out of my control. Hopefully, we make a few moves. I think we have a great core group of guys, great young guys coming up that are going to make great contributions throughout a full year. But yeah, if we add a few pieces, I think we can compete in the division right away."
And Jed Hoyer and Cubs brass has made their intentions clear.
"Our moves over the past year and at the trade deadline have put us in a position of strength in both player and financial currency," Cubs chairman Tom Ricketts said earlier this season to NBC Sports Chicago. "We plan to be very active again this offseason competing in the free agent market."
"I expect to be aggressive this winter," Jed Hoyer said to NBC Sports Chicago. "There's no question we'll have some money to spend. I think, certainly, we want to invest that money wisely. Our goal is to build something special, and trying to do that too quickly or trying to do it all at once can be a mistake. But certainly, there's going to be good players on the market, and I'm sure we're going to be involved in those discussions."
The Cubs' strong second half only makes spending more likely — and forces the hand of management to supplement a team that has already proven it can win over a three-month stretch.

Tags: Cubs Baseball
,
Jon Lester
,
Dexter Fowler
,
David Ross
,
Tommy La Stella
,
Nico Hoerner
,
Ian Happ
,
Seiya Suzuki
,
Marcus Stroman
,
Keegan Thompson
,
Justin Steele
,
Christopher Morel
,
Adrian Sampson