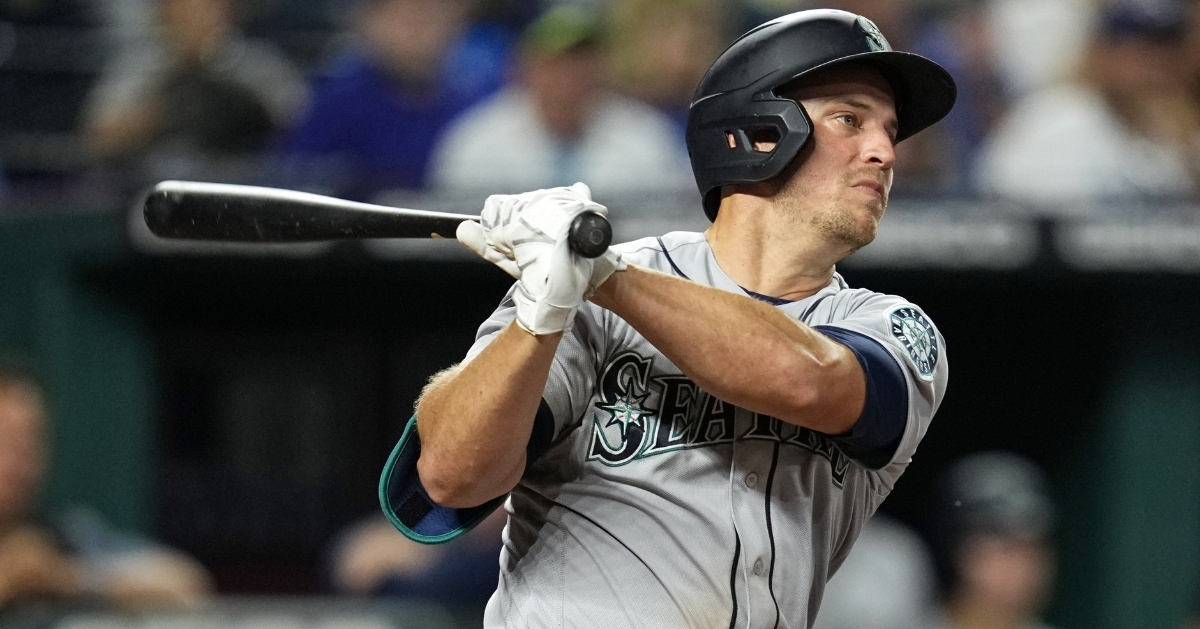 | | |
| --- | --- |
| Commentary: Kyle Seager could be solid fit for Cubs | |
---
| | | |
| --- | --- | --- |
| Monday, November 1, 2021, 1:32 PM | | |
As we get closer and closer to when the free-agent signing period can officially begin, it is time we start to look at what the Cubs should do. If you have followed this team since the end of the season and listened to their press conferences, you get a general consensus that it will be a pitching first priority this offseason. Considering the state of the pitching for the Cubs last year, that is a great idea to focus on that first.
However, this team has more holes to fill than just pitching, as their roster went through a significant amount of turnover last year. Guys like Kris Bryant, Anthony Rizzo, and Javy Baez are no longer with the organization leaving plenty of question marks as to who will replace them this season. The Cubs saw guys like Frank Schwindel, Patrick Wisdom, and Rafael Ortega emerge as breakout starts during the season, and all three will get opportunities to start once again this season.
Ortega looks to have the inside track as the primary center fielder and leadoff hitter if he can improve against lefties. At the same time, Schwindel will most likely get a shot to be the starting first basemen platooning with Alfonso Rivas. The middle of the diamond looks to be Nick Madrigal at second and Nico Hoerner at short for the time being unless the Cubs go after Carlos Correa, Trevor Story, or Corey Seager to fill the shortstop void.
However, without Bryant, third base is another area of need for this team, and Wisdom is not the answer. Yes, his numbers were excellent last season, but his outrageously high strikeout rate might take him out of the conversation of an everyday player as Chicago tries to get away from the home run or bust type of players. Wisdom will still get his chance as a platoon player, but that may be it for him.
Another option the Cubs may have is bringing back Matt Duffy, who was a pleasant surprise last season and using David Bote despite his massive struggles at the plate. Regardless of the in-house options, the Cubs may want to look outside the organization for third base help, and one player may be the perfect solution in 34-year-old Kyle Seager.
The older brother of Dodgers shortstop Corey, Kyle Seager, is the perfect addition for this Cubs offense and is now available for the taking. The long-time Seattle Mariner was set to make 20 million this season, but was instead informed through an email that the team would be releasing him and paying a two million dollar buy-out. That is a painful way to be released in any capacity, but the Cubs now have a shot at getting him should they have an interest.
Regardless of what many people think of him, 12 years in one organization is a long time, and Seager deserved better than what Seattle gave him. Now that he is a free agent, he is a sneaky good fit for the Cubs and a move that would line up for what they are looking to do. While Wisdom was a home run or bust hitter, Seager does everything Wisdom doesn't do at the plate, which will help this team.
Not only does he have excellent pitch recognition and plate discipline, but he also stays on pitches exceptionally well and has excellent overall coverage. Platoon him with Wisdom, and the Cubs have an impressive duo where Wisdom crushes fastballs and sinkers down, and Seager handles pitches up in the zone.
Given that one is a righty and one is a lefty, this is an ideal pairing, and depending on the pitcher the Cubs are facing, these men give David Ross different options as they both do things well. Seager is also still an above-average defender at the hot corner, and should a DH come to the NL this season could see time there. This is what the 2021 San Francisco Giants did a lot of this season, and it won them more than 100 games in the process.
No one is saying the Cubs can improve that much, but they have to be willing to go against the norm and try different things to get back on track. Seager is a well-liked and highly respected veteran in this league and would fit great in any clubhouse. He wouldn't be signed to be an everyday player at this stage in his career, but to improve a team's overall depth, he is a no-brainer.
Despite having a down year hitting just a .212 this season, Seager smashed a career-high 35 homers to go with 73 RBIs, six off a career-best. Looking at his career, you will be getting a hitter that hits in the 265-270 range, averaging 21 homers and 72 RBIs. Now the greatest in terms of what you like to see from corner infielders, but one of the more consistent hitters across the last decade.
Seattle is coming off a great season themselves, where they nearly made the playoffs for the first time since 2001. Outside of that, they have been a losing organization, so Seager doesn't have a ton of experience winning. The Cubs were bad last season, but they have been winning plenty of games since 2015. Perhaps adding Seager into a much better atmosphere can bring out the best in him again, as he would be a great addition to this team.