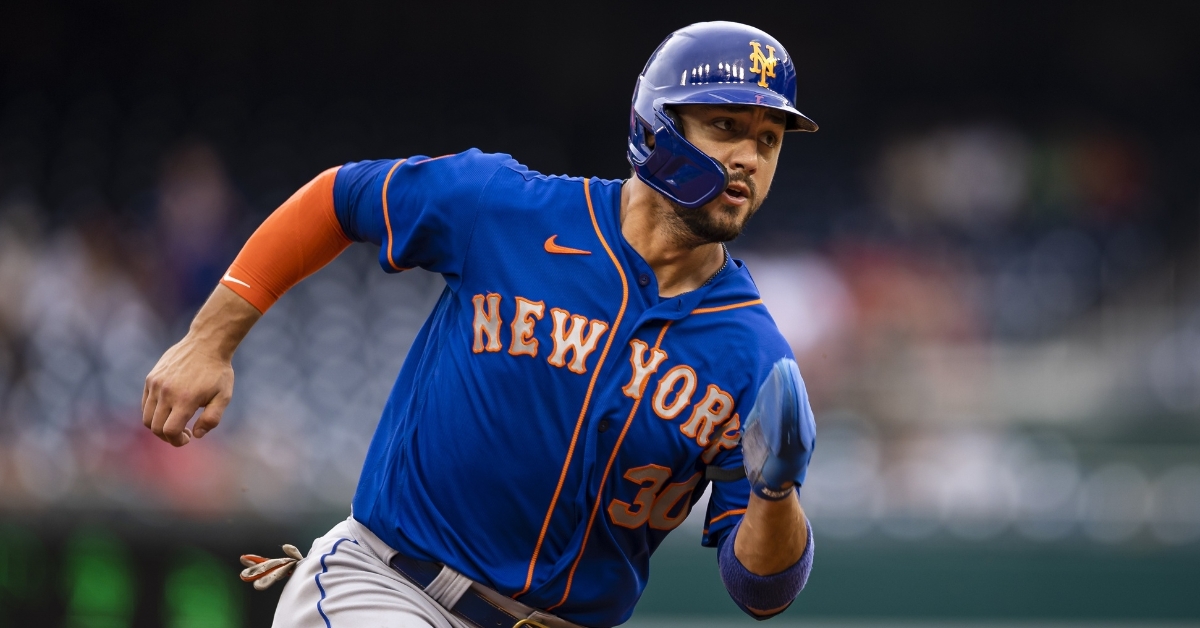 | | |
| --- | --- |
| Michael Conforto doesn't make sense for Cubs | |
---
| | | |
| --- | --- | --- |
| Sunday, December 4, 2022, 10:44 AM | | |
Since the end of the regular season, it has been long projected that the Cubs would be aggressive in this year's rich free-agent pool. If you replay Jed Hoyer's end-of-the-year presser, he clearly states that they will be aggressive, but also have a plan for what they want to do and how they want to spend their money.
All offseason long, you have heard the glaring needs for this team, or should I say the glaring targets they have been looking at. From SS, 1B, SP to CF, the Cubs have needs they would love to fill and plan on filling them this offseason. However, as things have begun to unfold with Jose Abreu (Formally a Cubs Target) landing in Houston, it is a safe bet that if the Cubs are going to sit back and wait on the market, they may be left in the dust again.
That would be a kick to the groin for fans everywhere, especially considering how much more this team improved throughout the season. With the Winter Meetings set to begin in the coming days, I expect the Cubs and the free agent market to start picking up steam as this is the first normal offseason in several years.
With that in mind, fans continue to hear rumors about specific players linked to the Cubs. Some make sense, given the needs of this team, while some are a cause for questioning. One name that continues to pop up makes sense in some regards, but at the same time, doesn't make sense in former New York Mets OF Michael Conforto.
If you go back to the last offseason, the Cubs were in on Conforto then, only to back out when it was reported that he needed shoulder surgery. They then signed Seiya Suzuki and watched Ian Happ break out and have a gold glove campaign in left. Seeing the Cubs linked to Conforto again shouldn't surprise anyone, but after the year Happ and Suzuki had last season, I find this surprising to see his name being connected to the Cubs again.
At 29 years old, Conforto still has plenty of years left in the tank, but many questions need to be answered back to the year before the shoulder surgery. He was coming off a down year in 2020, but some had to wonder if that had to do with the COVID-shortened season and the shoulder that could have been lingering.
Apart from that, Conforto put together four consecutive solid seasons where he hit an average of .265 over those years and, most importantly, a 133 wRC+. That 133 is better than Kris Bryant's 132 and Anthony Rizzo's 130 over that same period, so you can see Conforto's level before the injury.
Given that track record and the fact that I still don't think his 2021 season was as bad under the hood as it looked on the surface, you could understand why I'd be interested on behalf of the Cubs. One reason his season was better than it appeared was a career-high walk rate of just over 12% and a career-low strikeout rate of around 21%. Both are above league average and would rank near the top of the Cubs lineup. Then again, that isn't hard to believe when you look at how this lineup has been constructed.
Compare that with his barrel numbers, launch angle, and hard-hit rate, which all fell right in line with his career marks, and his season wasn't as bad as some would think. Considering that most reports have Conforto seeking a two-year deal, you would think the Cubs would jump right on that. After all, it would give them another solid outfield option while they wait for guys like Brennen Davis and Pete Crow-Armstrong to debut.
However, the problem that comes into play is where you would play Conforto. With Happ earning a gold glove in left field and Suzuki hitting .289 after the all-star break, the corner OF positions are not only taken care of for this season, but possibly the foreseeable future if the extension talks with Happ go in the Cubs favor.
Unless the plan would be to move Happ back to CF, which is not an ideal idea, or let Suzuki try it out, Conforto to the Cubs doesn't seem like a fit right now. The only way I could see this move happening right now would be if the extension talks with Happ break down, and they are forced to trade him. At that point, you could see the Cubs unload Happ sooner rather than later, which opens the door for Conforto.