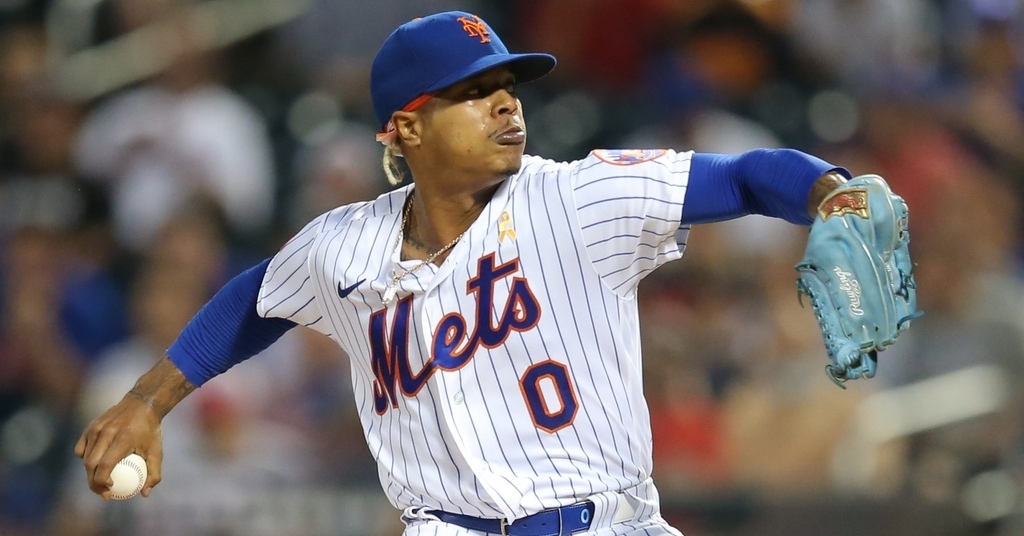 | | |
| --- | --- |
| Commentary: Starting pitching options for Cubs | |
---
| | | |
| --- | --- | --- |
| Tuesday, October 19, 2021, 9:35 AM | | |
Now that the Cubs appear to have found their next GM, it is time for Jed Hoyer and the Cubs to focus on the rest of the offseason as this could go down as the most significant offseason in franchise history. Coming off their first losing season since 2014, this team is in a rebuild mode and the middle of an organizational transition in hopes of changing how this team does things.
From the scouting department to player development and then even major league talent, the Cubs needed an organizational overhaul and have now gone about doing just that by trading away most of the remaining portions of their 2016 World Series-winning team. That forced the Cubs to play the second half with primarily minor league players and, despite the record not being great, saw several players prove they belong.
As far as I am concerned, the Cubs have five important questions to address this offseason if they want to speed up their rebuild. I could talk about all five in this column, but to keep things shorter and go in more depth, we will focus on one question a day for the next several days.
How to fix this rotation
It is no secret that the Cubs biggest offseason need will be adding to this rotation. Make no mistake, with guys like Cory Seager, Carlos Correa, Trevor Story, and potentially Nicholas Castellanos, the Cubs are also going to go after at least one big-time bat, but pitching needs to be their focus.
After Jon Lester, Jose Quintana, Tyler Chatwood, and Yu Darvish (traded) were removed from the team's 2020 rotation, and the Cubs had plenty of work to do last season to piece together a rotation. Kyle Hendricks returned to be the ace and anchor the staff while Zach Davies was acquired in the Darvish deal to fill his void.
Add the in-house options Adbert Alzolay and Alec Mills to the back end of the rotation, and the Cubs had most of their rotation set. They then went out and acquired Jake Arrieta and Trevor Williams to finalize the rotation. Not only was that a weak rotation in terms of stuff, but when you look at average velocity, the Cubs had the slowest rotation in baseball, with Alzolay the only starter who can hit 94 MPH plus.
The struggles that most fans were wary about when the season started proved to be the teams undoing as the starting pitching was a nightmare all season. You can see where the problem was when you have three starters with ERAs over 5.00, including Arrieta at 6.88 and Davies approaching 6.00. Even Hendricks had a rough go of things posting a career-worst 4.77 ERA, meaning Alzolay led the way with 4.58.
As the season went on, the Cubs knew they needed to move on from those seasoned vets and began giving young guys Justin Steele, Keegan Thompson, Cory Abbott, and Adrian Sampson chances to start games. While they mainly experienced up and down results, as you expected, guys like Sampson pitched exceptionally well in the rotation all year and will be key piece going forward.
Both Steele and Thompson had great moments out of the pen, but struggled to find consistency as starters. However, they can build off their final starts of 2021, which happened to be their best outings of the season. Now the Cubs have to decide whether they are better as starters or relievers.
When you look at how things sit right now, Hendricks is the only one who is 100% guaranteed a spot next season in the rotation. The Cubs have several in-house options like Alzolay, Steele, Mills, Thompson, etc.. who can fill holes if needed, but the Cubs can't afford to enter another season with a rotation built of mostly unproven arms. When you look at how good some of these guys were out of the pen, it may be wise to keep some of them there.
The Cubs know they need to improve their rotation, and Hoyer made it clear during his season-end press conference that it will be the team's top priority. When you hear that, it does give you a sense of relief, but it should have been the priority last year, and look how that turned out. Hoyer may know that starting pitching is the team's top priority, but he can't afford to build a makeshift rotation like he did this season.
For the Cubs to speed up the team's rebuild and jumpstart the winning again, he needs to swing for the fences and acquire some top-flight pitching talent that is not only young, but can throw 95 plus MPH. Looking at this season's free-agent class and there are plenty of options for the Cubs to choose including Max Scherzer and Justin Verlander.
Despite both of them approaching 37 years of age, they are exactly what the Cubs rotation needs. Not only are they ace's, but they are hard-throwing starters who will eat innings and can still dominate when on the mound. Given that Verlander is the older of the two and coming off Tommy John, I would be a little leary going after him, but Hoyer regrets not acquiring him in 2017 instead of getting Quintana. With that in mind, he may find it necessary to get him now, even if for just two years.
Scherzer would be an ideal for this team to get, but the money will be too much for the Cubs to compete with. Not only do the Cubs need an ace, but they need young hard-throwing innings eaters, which leads me to Marcus Stroman. Coming off his best year as a Met, Stroman is now a free agent and has expressed the desire to play for the Cubs.
He will require the most in terms of years given his age, but he won't cost as much as Scherzer or Verlander from the money side of things. However, Stroman won't come cheap, and I still expect him to get 20-25 million which may be too much for the Cubs to commit for a guy who hasn't taken the steps forward that most expected.
Outside of those names, several other pitchers are not only free agents, but players the Cubs could desperately use. Jon Grey immediately comes to mind as he will fit nicely in terms of the financial side of things. Coming off a horrendous year with Colorado, Grey will almost certainly see his price tag drop, which could help the Cubs. Should the Cubs sign him, look for him to get a three or four-year deal where pitching away from Coors Field could help.
Anthony DeSclafani, Eduardo Rodriguez, Zach Grienke, and Clayton Kershaw are also free agents this season, but I would steer away from Grienke given his age, while Kershaw is almost a certainty to come back to LA. Three more names coming off great seasons and would fit well with the Cubs are right-hander Kevin Gausman and lefties Robbie Ray and Carlos Rodon.
Starting with Gausman, the right-hander signed with the Giants, where he was the best pitcher in the national league the first three months of the season. Once July began, Gausman lost some of that magic, but still had a good year. He played himself into a significant contract and will most likely get 15-18 million a year.
Speaking of someone coming off a great season, Ray was nothing short of impressive with the Blue Jays. After being nothing more than a .500 pitcher at best with Arizona, Ray not only proved how good he is, but emerged as the team's ace this season. At just 30 years old, someone will give him a four or five-year deal worth 20 plus million. Could it be the Cubs?
Two more intriguing names to watch for are Rodon and Noah Syndergaard. Rodon, to me, is a must for the Cubs team as they were interested in him last offseason. After inking a one-year, three million dollar deal with the White Sox, Rodon went on to have his best season as a pro while watching his velocity increase to the highest it has ever been. Granted, his arm injuries continue to be an issue, but the Cubs need lefties in their rotation, and Rodon would be a nice piece to have for the next several years and should come at a reasonable price.
Syndergaard was a no-brainer a few years ago until the arm and shoulder injuries popped up. With that being said, his price tag will be much cheaper, but he will still have plenty of suitors knowing what he brings to the table. The Cubs need help in the rotation, and these are going to be the names that highlight the free-agent pitcher class.
I am not saying the team will be in on all of them, but expect Hoyer to make a run at least three of these guys with hopes of landing one. If that happens, it would be considered a win for the Cubs, who can then focus on rebuilding the rest of their roster.

Tags: Cubs Baseball
,
Jon Lester
,
Jose Quintana
,
Tyler Chatwood
,
Yu Darvish
,
Kyle Hendricks
,
Zach Davies
,
Adbert Alzolay
,
Alec Mills
,
Jake Arrieta
,
Trevor Williams
,
Justin Steele
,
Keegan Thompson
,
Cory Abbott