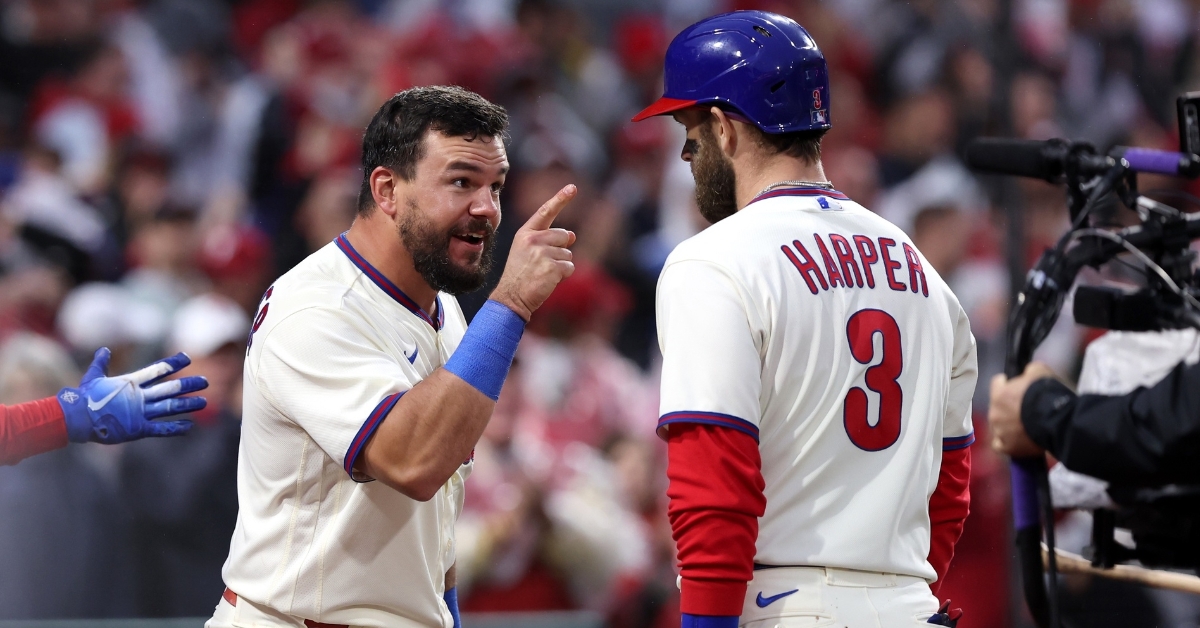 | | |
| --- | --- |
| Commentary: Universal DH has been great for MLB | |
---
| | | |
| --- | --- | --- |
| Wednesday, October 26, 2022, 10:35 AM | | |
There is no secret that the MLB's universal designated hitter rule was overdue. While many baseball purists thought it was removing some strategy in the game, the bottom line is that most pitchers were easy outs — and for a sport that was trying to gain fans, balls in play are far more entertaining than bunts and strikeouts.
Plus, the fact is that pitchers are paid massive amounts of money to get outs, not make outs.
While the days are gone where we see Carlos Zambrano, Madison Bumgarner, Adam Wainwright, or Jake Arietta hit a surprising long ball — the rule change was a welcome one in the MLB — and we won't have to watch pitchers watch three straight strikes down the middle to end an inning and kill a rally.
The Universal DH rule also gives more hitters a steady job. While it does take some everyday pinch hit opportunities away where they would hit for the pitchers in the national league — it makes the game more consistent across the league, a league that loves to platoon and match up left on right and right on left at the plate anyway.
Another strong point is the universal DH also offers pitchers a chance to focus on their craft and stay healthy. The Cubs were burned down the stretch in 2019 when Pedro Strop injured himself running to first base, and the bullpen was missing a critical component for the playoff run. Or the Cardinals know all too well what happened to Jack Flaherty, who was injured while batting during his strongest season yet and has struggled to return to form since the injury.
An additional element to the rule change is that it also puts into perspective how insane Shohei Ohtani, and what he can do both at the plate and on the mound, is.
But a forgotten piece of this cake is that it can offer a hitter a chance to hit when he can not play the field, whether it be for ability or injury.
Bryce Harper fractured his right thumb on a bit by a pitch earlier this season. When he returned from the injured list, he injured his elbow — an injury that would require surgery and end his season. But, a caveat in this whole injury is that Harper was able to swing a bat.
If the National League did not have a Universal DH, Harper's season would be over — with a slight chance to DH at American League stadiums OR in the World Series, much like Kyle Schwarber's heroic return in 2016. But the universal DH in 2022 allowed Harper to continue playing this season, DHing for the Phillies.
Harper finished the season with a .286 average with 18 home runs and 65 runs driven in just 99 games because of his injuries. But he has heated up in the postseason, hitting .418 with five home runs and 11 RBIs in just 11 games — powering the Phillies to the World Series, winning NLCS MVP.
What is mind-blowing is that without the Universal DH, Harper would not be on the field — which means the Phillies would likely not be playing in the fall classic this year.