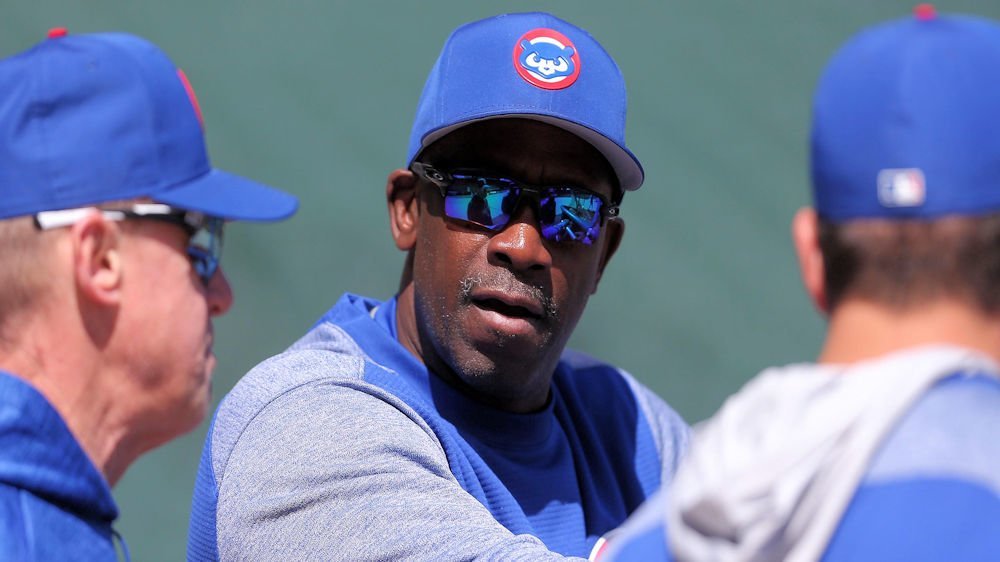 | | |
| --- | --- |
| Commentary: Heads are going to roll after this loss | |
---
I don't know about any of you, but I tossed and turned all night, last night, seething over the Cubs' early exit from the 2018 playoff stage. It should have come as no surprise to me, as I've been saying for at least two months now, that I thought it would be a very short October for Chicago, but while my brain was in tune with reality, I guess my heart still hoped they'd be playing on.
I've backed the majority of Joe Maddon's decisions for six months, but I think he made a couple of critical mistakes last night with regard to managing his pitchers. Maddon shouldn't take all the blame though, as once again the offense managed to produce only one run on six hits, over the course 13 innings.
Maddon's biggest mistake was removing Jon Lester after just six innings. While Lester got off to a somewhat rocky start, allowing the Rox to plate a run just three batters into the game, he limited the damage and hunkered down. By the time they were through the sixth, Lester had struck out nine men and had only thrown 86 pitches.
When Maddon broke the news to Lester that he was done for the night, Big Jon absolutely blew a head gasket. No audio was available, but a camera in the dugout clearly showed Lester getting loud with Maddon, his jugular veins flaring wildly. Just before that incident was shown, I commented to my wife that Lester should have gone into the dugout and lit up his teammates for not giving him any run support. Lester isn't a shy man, so I wouldn't be surprised if he ended up chewing out more than just Maddon before it was over. Good for him if he did.
The next move that left me scratching my head came in two-part harmony; Maddon elected to pull Cole Hamels out, then replaced him with Justin Wilson. Hamels had at least another solid inning in him, and he was pitching effectively. Hamels is no slouch with a bat, and with a depleted bench and nearly empty bullpen, he should have made the plate appearance.
After Contreras hurt himself on a foul ball swing, Caratini, who was in the on-deck circle at the time for Hamels, should have been immediately called back to the dugout and Hamels should have batted for himself. Caratini was the last bench player the Cubs had, and if Contreras would have further injured himself, or been able to play on, the Cubs would have been without a backstop. Not a good scenario in a do-or-die game.
I guess it's all irrelevant at this point, they lost, and the season is over.
Trust me on this one; heads are going to roll after this loss. I like Chili Davis- a lot- but when teams implode, as the Cubs did this season, ownership looks for scapegoats. The Ricketts, Theo, Jed, and Joe will be making some radical changes, and both coaches and players alike will be seeking new homes.
For now, we can only look forward to the 2019 season. The Cubs open up on the road in Arlington, Texas against the Rangers on March 28, 2019; their first home stand begins on April 8 against Pittsburgh. I have no idea why MLB would open a season with inter-league play, but hey…at least it's the Rangers.