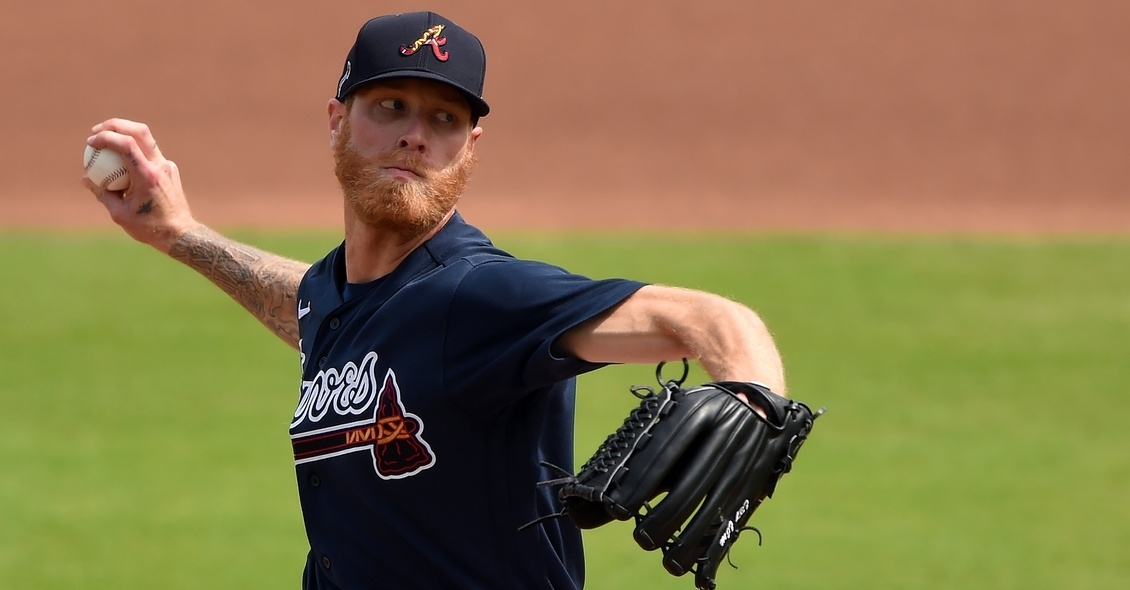 | | |
| --- | --- |
| Could the Cubs revisit adding Mike Foltynewicz? | |
---
The Cubs have become the master of the low-risk, high reward signings the past few seasons, which hasn't changed this offseason. With less than a month to go before spring training, don't expect the Cubs to do much on the free agent market unless these types of signings are the way to go.
Throughout the 2020 season, players from across the league had their struggles. Some feel that the shortened season and just the way things went about last year are a big reason for their struggles, but many free agents who struggled last year are still available.
One starting pitcher that continues to find his name on the market is former Atlanta Braves stud Mike Foltynewicz. The Cubs were rumored to be on adding him to their roster last season, but for some reason, they never went further than that.
With an opening still needing to be filled within their rotation, could the Cubs take a swing on Foltynewicz again?
Add former Braves starter Mike Foltnewicz to the list of Cub possible additions. Numerous clubs watched him throw today. @PJ_Mooney first to report Cubs interest in him and Chris Archer.

— Bruce Levine (@MLBBruceLevine) January 29, 2021
The 29-year-old righty is still a mystery at this point when you consider how things ended for him in Atlanta. After posting a 39-37 mark with a 3.83 ERA in his minor league career, the Braves trusted Foltynewicz to occupy one of the top spots in their rotation starting in 2015. At the time, it made a ton of sense as he was one of the better pitching prospects within their system and was beginning to come into his own.
Once he arrived on the big stage, Foltynewicz's career has been full of mixed reviews but has trended down recently. Across now seven MLB seasons, he has gone 44-42 while posting a 4.38 ERA. That ERA is mostly inflated due to a 16.20 ERA last season and a 5.71 ERA in 2015, for what otherwise has been a steady career. What makes him unique as opposed to the rest of the market starters is his velocity.
Foltynewicz averaged 96 MPH on his fastball with the Braves and consistently touched 98-99. He mixed that in with a decent change and an ever-improving breaking ball. Despite the tools to be a great starter, the command has always been an issue for him, which has plagued him since day one. When he is on, you get seasons like 2018, where he went 13-10 with a 2.85 ERA, 68BB, and 202 strikeouts. The next season saw Foltynewicz dominate the Cardinals in the NLDS across seven brilliant innings.
On the flip side, when he is off, you get the results you have seen the last few seasons where he has gone 18-20 with a 4.67 ERA since the start of 2017. A concerning trend for teams interested, but the potential is still there should he get back to his 2018 days.
The biggest concern I would have with this signing is his velocity, as things drastically changed last season. For whatever reason, Foltynewicz lost about six mph on his fastball a year ago and was designated for assignment in July. For a guy used to sitting at 96, falling to 91 is a big concern, especially when he only had one break out season, to begin with.
After the seasons he put together in both 2018 and then again in the 2019 playoffs watching that dip in velocity was quite shocking. What was more surprising was how fast the Braves gave up on him. Just a few months after signing a one-year 6.4-million-dollar deal, Atlanta sent him to their alternate site before designating him a few weeks later. They didn't even try to work with him and figure out why a velocity dip is interesting. Not only do we not know the whole story, but I also think most teams would like to know what happened before offering him any deal.
Given the way the Cubs go about their business, I think they would work with him at the very least, figuring out how he can pitch to his max potential. They would love for that fastball to get back to that level, but Foltynewicz had an elite slider in 2018 that fell off in 2020. Maybe the Cubs can get him in their pitching lab to make that pitch dominant again.
Should that not happen, other parts of his repertoire work well, even if the velocity never returns. He has a nice sinker change-up combo that falls right in line with the Cubs rotation's likes. The biggest difference would be his sinker has more velocity and isn't as effective as Zach Davies or Kyle Hendricks' likes.
Losing velocity is always an uneasy feeling for pitchers, especially those accustomed to bringing the heat. However, a good pitcher figures out how to pitch with what he has, and maybe that is the best sales pitch the Cubs could give him. Should they discover the velocity may never reach that level again, why not work with guys like Hendricks and Davies who thrive off not throwing hard?
They have learned how to pitch and get hitters out in different ways. They could teach Foltynewicz to do the same. At just 29, the Cubs could bank on him beyond this season should he show them he can adapt to what he has right now.

Upgrade Your Account
Unlock premium boards and exclusive features (e.g. ad-free) by upgrading your account today.
Upgrade Now