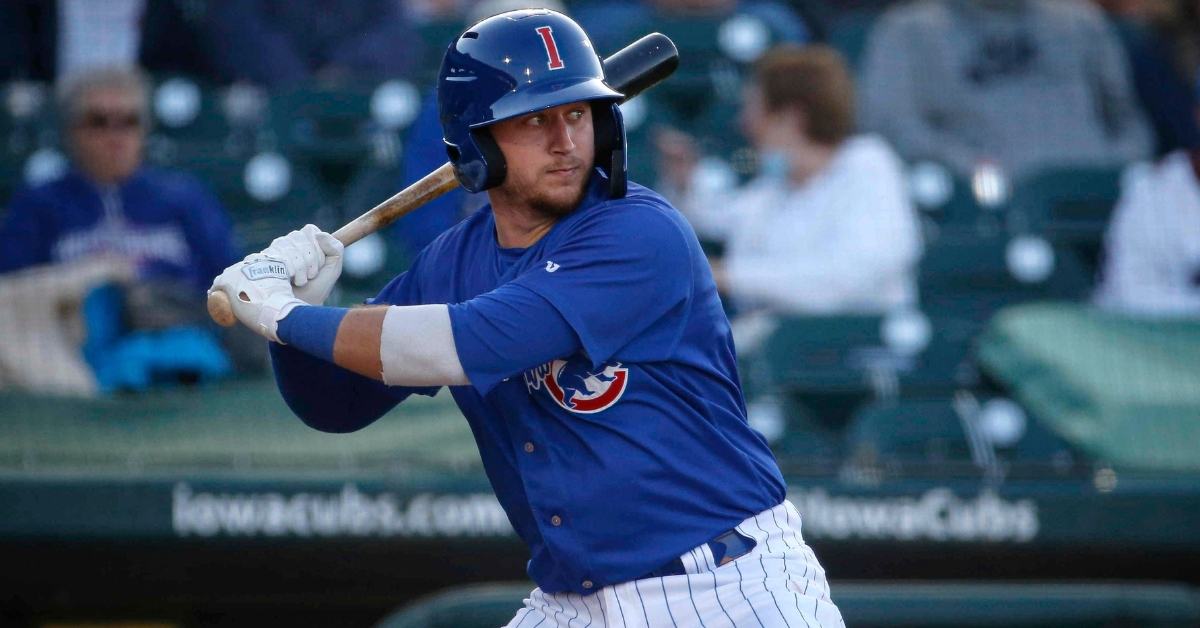 | | |
| --- | --- |
| Cubs bringing back several familar faces for Spring training | |
---
| | | |
| --- | --- | --- |
| Tuesday, December 21, 2021, 8:07 AM | | |
Lockout or not, the Cubs continue to reshape their organization, especially at the minor league level. Considering how their season is scheduled to begin on time and take place accordingly, that may be the best option for most teams for the time being as they need to add as much depth as possible.
Without knowing the future and how long the lockout will go, teams still have to plan accordingly and must set at least a portion of their spring training roster. Unless you are on the 40-man roster where you are not allowed to discuss anything with the team, anyone else is free game as the Cubs are bringing in seven non-roster invitees for spring training, and several of them are familiar faces.
Four of that seven-player are pitches, and most of them have been acquired since the offseason started. Guys like Mark Leiter Jr, Stephen Gonsalves, and Locke St. John are three of the four pitchers invited to camp, while the first should be a familiar name in Jonathan Holder. Acquired as a minor league free agent last season, the Cubs expected Holder to compete for a major league job, given his experience and success with the New York Yankees.
The 28-year-old Holder isn't your typical flame-throwing reliever, but that doesn't mean he isn't good. Holder has given the Yankees plenty of innings across 157 career games, all with the Yankees, topping nearly 180 in the process. From a results side of things, he has posted a 10-6 record with a 4.38 ERA while showing excellent command, 53 walks, to 165 strikeouts. Holder has also added 15 career holds and four career saves.
Despite his excellent command and numbers, the results are not as appealing as you would like as he often gave up too much hard contact. A big part of his game is inducing ground balls, as he has one of the better sinkers. That will play well at Wrigley Field and is a big reason the Cubs elected to bring him back to see if he makes the team this year.
The other three players invited to spring training are position players, and we will start with P.J. Higgins. The 28-year-old catcher drafted in the 12th round of the 2015 MLB draft has been a staple in the Cubs organization ever since putting in the work at the minor league level. Across 484 games in six seasons, Higgins has put together a respectable .273 average with 21 homers and 193 RBIs. Higgins has also added 19 steals on 26 attempts.
Higgins not only has offered plenty of consistent production, but broke out in a big way in 11 games with Iowa last season, which earned him an early-season call-up to the Cubs. Once there, Higgins became just one of the many revolving door options for the Cubs backup catcher situation as he hit .043 in nine games before missing the rest of the season with an injury. He will add some catching depth to an organization that is still making up their mind on what to do with Willson Contreras.
The last two on this list are not only familiar names, but two of my favorite names in the Cubs system going back to 2019 in infielders Dixon Machado and Ildemaro Vargas. Machado, to me, is a name to watch this season as he was on the verge of making the 2019 roster before a late-season injury put a stop to that.
Machado has limited major league experience, but has logged 458 career at-bats putting together a .227 average with two homers and 37 RBIs. The glove ultimately earns the highest praise, which is something the Cubs could use as a depth piece. While playing for Iowa in 2019, Machado was a significant part of their divisional title, appearing in 102 games before his season-ending injury.
Machado hit .261 with a career-high 17 homers and 65 RBIs in the process. He also showed great patience taking 54 walks and striking out 79 times. That was by far the best season of his career, but it didn't come without hard work. Maybe that was his way of showing that he is figuring out how to be an MLB player.
Vargas has less MLB experience than Machado, but has more overall success when given a chance. He has logged 382 at-bats in just over one seasons worth of games. Despite his less than stellar career .233 average, Vargas has shown surprising pop at times connecting for eight homers and driving in 42. In 15 games with the Cubs during the 2020 and 2021 seasons, Vargas logged 30 at-bats and posted a .186 average to go with one homer and three RBIs.
If you look at his minor league career, Vargas has had much better success and has proven to be a great player. His .294 average is what you would expect from a contact-first type of player while connecting for 48 homers and swiping 86 bases. He has also shown an above-average glove, which he made the team out of spring last season.
The Cubs love the most about Vargas is his versatility, as he can play all four infield positions and probably all three outfield positions if you asked him. The Cubs love their versatility and, depending on what he does in the spring, and he gives this team a nice option to move around the diamond as a bench piece.