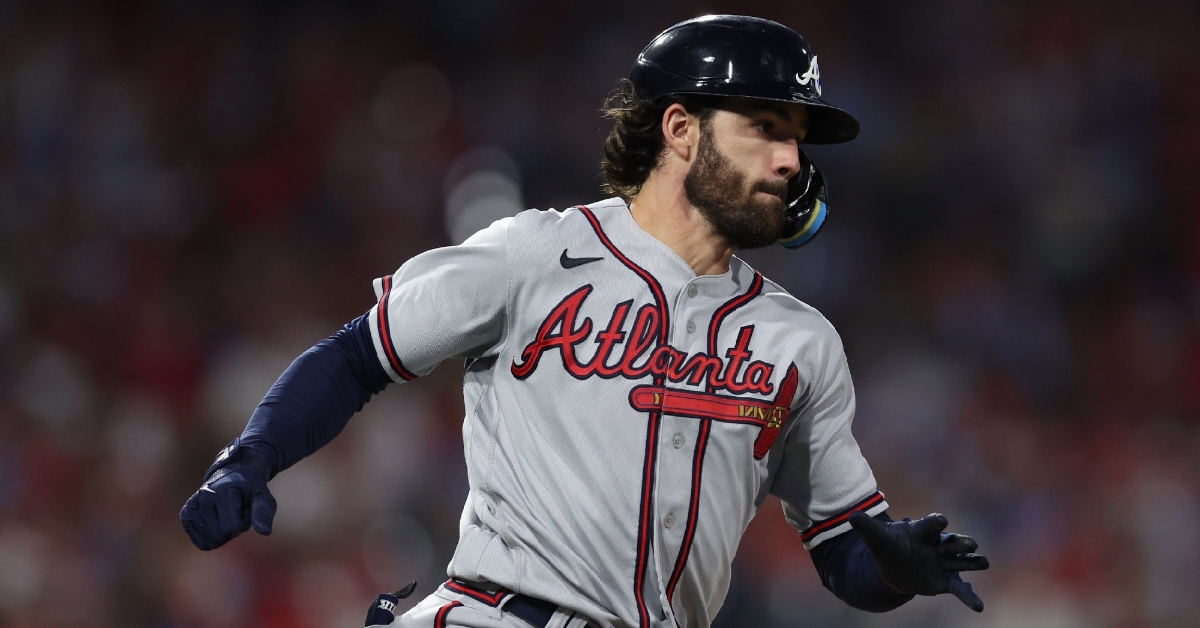 | | |
| --- | --- |
| Cubs Free Agent Focus: Dansby Swanson | |
---
| | | |
| --- | --- | --- |
| Tuesday, November 1, 2022, 8:32 AM | | |
It is no secret that the Cubs plan to be aggressive during the upcoming free-agent period. What that means remains to be seen, but this team is ready to spend money to contend again. Now, spending and spending wisely are entirely different, as the Cubs spent better than 100 million last offseason, which was the third most in the MLB.
While some of those signings, such as Drew Smyly, Seiya Suzuki, Marcus Stroman, and David Robertson, worked out, many players didn't. That has been an all too common trend for the Cubs in recent seasons and one they want to get rid of sooner rather than later. With that being said, many MLB experts anticipate the Cubs spending north of 100 million again, but this time addressing critical areas of need to put those funds.
One area that the Cubs continue to discuss is not an area of need per se, but one they want an upgrade at, which is the shortstop position. Don't get me wrong, Nico Hoerner did a phenomenal job at SS this season, but his long-term projection appears to be at second base or, at worst, a utility player, which the Cubs will gladly take. With several big-name SSs on the market this offseason, expect that to be the most exciting portion of free agency as the Cubs will be in the middle of it all.
Fans have already heard the names Carlos Correa, Trea Turner, and Xander Bogarts as potential fits for the Cubs, but do any of them make sense? Sure, Turner is the perfect option and an ideal fit for this team, but will the Cubs be willing to commit the dollar amount and years he will be asking for?
You then have the Correa situation, where he has always been a good player, but not a great player and is now going to be in the latter half of his playing career. Why put all your baskets in a row for a guy that may only have three to four strong years left in him? Bogarts has been the guy I had the Cubs getting all along, as he fits the team's short and long-term needs.
However, the more I think about it, the more I like Swanson as a potential SS pickup this off-season. The former first-round pick has spent his entire career with the Braves, going from a top-flight prospect to an all-star caliber SS when he is on. Sure, there are some inconsistency concerns when you look at how long he has played, but for the most part, he has been reliable and would fit great in either the top or bottom half of the order.
Since coming into the league in 2016, Swanson has had his moments, but is still only hitting .255 for his career. However, he has topped .270 in two of the last three years, including a career-best .277 this past season. With that, you have a guy who has hit 102 career homers, with half of those coming in the past two seasons. Swanson hit a career-high 27 in 2021 and followed it up with 25 this year, but added a career-best 89 RBIs.
In other words, the way things have looked the past two seasons, Swanson is trending upwards, which is a crucial component in the Cubs interest in him. While his offensive game has taken a while to come together, Swanson has always had a great glove, and that is something that won't go away.
Pairing him with Hoerner or even Nick Madrigal in the middle of that infield could be something special and worth watching for several years. My biggest question at this point is what he is worth and how many years he will be asking. Turner and Correa will be the top earning SS in this class as both are expected to net 7-10 year deals worth up to 35 million dollars annually.
You then have Bogarts with a 20-22 million dollar projection for five years, as those three will take the biggest financial gains. Swanson is a bit of an enigma, especially comparing him to the other guys. If you go based on his past three seasons, Swanson would be aligning himself with a payday in the 20-plus million range.
However, if you go based on his career numbers, he would fall in the 15-17 million range, so there is a bit of a mystery as to what his worth is. In terms of contract length, Swanson is a guy you could get away with signing for 6-8 years, as he is younger than most of the free agent SS. The Cubs have been very skeptical about giving out long-term deals, so five, maybe six years would be their max on this one.
Let's say the Cubs are willing to go six on Swanson. Would six years for 110 million be too much or enough to land Swanson? Maybe, but he is a player that would fit into the Cubs financial plans while allowing them to save some money to address other needs for the future. Swanson may not be option A or B for this team. However, if he is option C or D, the Cubs could do far worse, and he would be a great addition to this franchise.