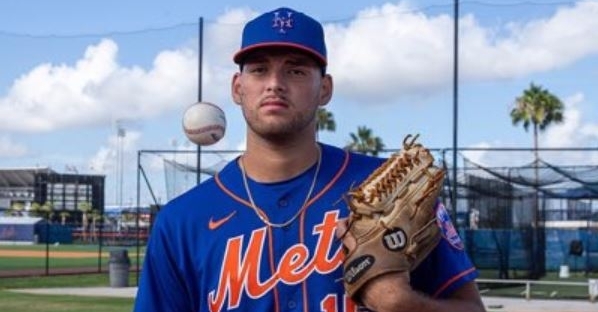 | | |
| --- | --- |
| Cubs get sneaky good pickup for Mychal Givens | |
---
For the most part, the MLB trade deadline was a bit of a dud for the Cubs as they were not as active as many expected. Sure, four players were dealt with, all of them coming in a relief role, but things could have been much active, especially when you look at last season.
Chicago also saw both Willson Contreras and Ian Happ remain in a Cubs uniform for the remainder of the season, which brought a smile to many fans. Keeping Happ made a ton of sense as he still has one more year of team control, but keeping Contreras was a bit of a mystery.
I know there were reports that the Cubs asking price for Contreras was extremely high, but it baffles me that Jed Hoyer could not find something to work for the catcher. There are multiple reports out there that the Cubs were waiting on San Diego when it comes to Contreras, and if that is why a deal couldn't get done, I give him credit for not pulling the trigger on any old deal.
Now that Contreras remains a Cub, you have to think some extension is on the way; otherwise, the Cubs will be losing him only a compensatory pick. Going back to all the deadline rumors that surrounded the Cubs, you heard the name Mychal Givens mentioned a lot.
One of the teams in on him was the Chicago White Sox, but the one that swooped in to grab him was the New York Mets were also rumored to be in on both Happ and Contreras at one point. Givens will now take on a middle relief role in front of Edwin Diaz as he is reunited with Buck Showalter, who managed him in Baltimore.
The 32-year-old right-hander was signed to a one-year six-million-dollar deal this offseason and was on the verge of having a great year. In 40 games on the Northside, compiling 40 2/3 innings, Givens was a busy man as he posted a 6-2 record with an excellent 2.66 ERA. He had 19BB/51K and picked up two saves in the process.
A very valuable reliever for most of his career, Givens has spent time as a setup man who has logged 83 career holds and has spent time as a closer with 31 career saves. Across his 400 career appearances, Givens has thrown 437 innings and has posted a 31-22 record with a 3.34 ERA. He will now join the Mets bullpen, where he is expected to step in and lock down one of their high-leverage roles to get the ball to Diaz.
Unlike the trade with Robertson that netted them a top-30 prospect, Givens was not going to get a highly regarded prospect in return and instead brought with him a low-level prospect. That man was Saul Gonzalez, who is another enormous pitcher.
Not only is he massive at 6-7, but he weighs 288 pounds making him an imposing figure on the mound. Part of the Mets organization since the 2018 season, Gonzalez has spent most of his tenure in the Rookie League side of things, but has now started to creep his way up the latter.
In 30 career appearances, Gonzalez has logged nine starts, and the numbers have not been great. He is 4-3 with a 4.67 ERA, but has turned it around in 2022. It has been this season that has seen him get off to perhaps his best start as a pro, where he has gone 2-1 with a 3.16 ERA in 14 games this season. Gonzalez also has shown excellent command with seven walks and 29 strikeouts.
The Cubs are hoping the numbers he has put up this season are a sign of things to come, as those would lead to another quietly sneaky pickup by Hoyer. As expected, Gonzalez and his big frame help generate a big heater where he sits around 95 MPH, but can get more behind it.
His secondary pitches need a ton of work, but that is something the Cubs will work with him on now that he is in the system. With Givens gone, the Cubs have four relief options that need to be replaced as they will be very busy leading up to the St. Louis series this week.
Gonzalez is expected to start his Cubs tenure with either ACL or Myrtle Beach and will be given a chance to advance to South Bend by the season's end. Considering how bad this trade deadline could have been for the Cubs, you have to give them credit for not taking less than what they felt players were worth and figuring out a way to get some great arms in the system.