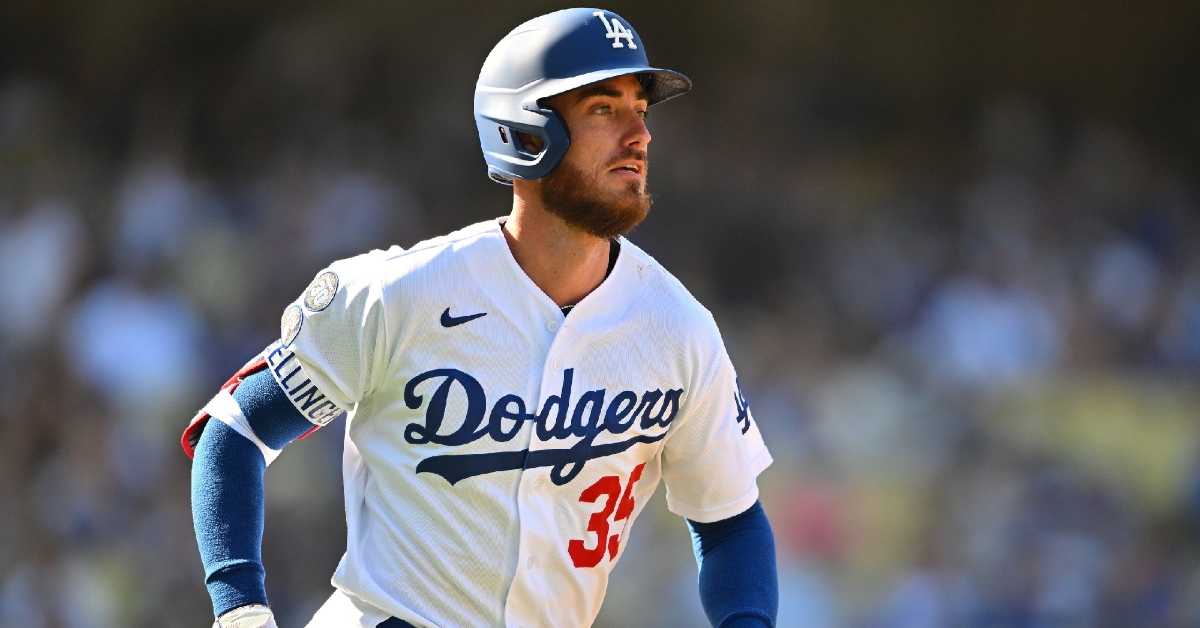 | | |
| --- | --- |
| Cubs land former MVP Cody Bellinger on $17.5 million deal | |
---
| | | |
| --- | --- | --- |
| Tuesday, December 6, 2022, 7:00 PM | | |
There is the first domino to fall for the Chicago Cubs. After weeks of speculation as to whom this team was interested in, the Chicago Cubs have made their first significant offseason signing as Cody Bellinger is now on his way to the North Side.
The former National League MVP has not lived up to that billing for nearly three years, but this is more of a flyer deal to see if that form is still in there. When you look at the specifics of this contract, you are getting a guy with 40 homer and 100 RBI potential for just one season at 17.5 million dollars.
If things don't work out, the team isn't on the hook long-term and will go down as a flyer type of signing. If things work out, but the team isn't going anywhere, they could flip him at the deadline for what could be a nice haul to continue rebuilding the farm system. However, if he comes close to his MVP form, then the Cubs will be put in a position to sign him long-term, which could have drastic implications for the future of this franchise.
Bellinger fits many needs for this Cubs roster, so you can see why they had the interest level they had in him. He is a power-hitting left-handed hitter, and he can play 1B, DH, and of course, CF. The way the roster looks right now, CF would be his most likely destination, with the potential to see time at 1B and DH.
Three years ago, there is no way anyone would have expected Bellinger to land on the Cubs. After all, you had a guy hitting close to .300 while belting better than 40 homers and driving in 100 RBIs. He went on to win the MVP in 2019, and many people thought that was just the beginning of what could have been a huge career.
In the years since, Bellinger has not only been a shell of himself, but has gotten to the point where his career could hinge on how he does this season. Injuries have played a massive role in his recent struggles, but plenty of other things have led to him falling off the planet the way he has.
For starters, Bellinger hasn't cracked the .250 mark since that season and has been stuck around .220 for the last few years. That is not the type of production you want from an MVP candidate. His power numbers have decreased a bit, but some point to his recent shoulder injury as the main reason for those struggles.
The one aspect of his game that is the most concerning is his dramatic increase in strikeout rate. Bellinger was always a guy that was going to strike out, but no one expected him to strike out at the level he has the last few seasons. That is a significant concern for the Cubs, but they are hoping a change of scenery could be the key to unlocking his magic again.
This isn't the first time the Cubs inked a former Dodger to a one-year prove-it deal, as they did with Joc Pederson back in 2021. Granted, Pederson didn't play up to the level the Cubs expected, but they were still able to flip him at the deadline for Bryce Ball, who has the makings of a future 1B in this league.
The addition of Bellinger is enormous for this lineup, as it adds so much that they were lacking last season. If he can get back to his MVP form, or at least close to it, you are getting a guy that will hit .280 with 35 homers and 100-plus RBIs every season. Not to mention a 25-stolen-base caliber player who can play gold glove defense, as those aspects of his game are overlooked.
Even if the Cubs don't get that, anything better than last season is an improvement, and that is what the Cubs are banking on right now. Whether he is on this team all season or just a few months, he has an excellent bounce-back year to the point he ends up with 20-25 homers and close to 80 RBIs. Any Cubs fans will take that as there are plenty of moves the Cubs will continue to make.
"He's a dynamic player."

David Ross on the value of Cody Bellinger. pic.twitter.com/C7M3ayzNrf

— Marquee Sports Network (@WatchMarquee) December 7, 2022