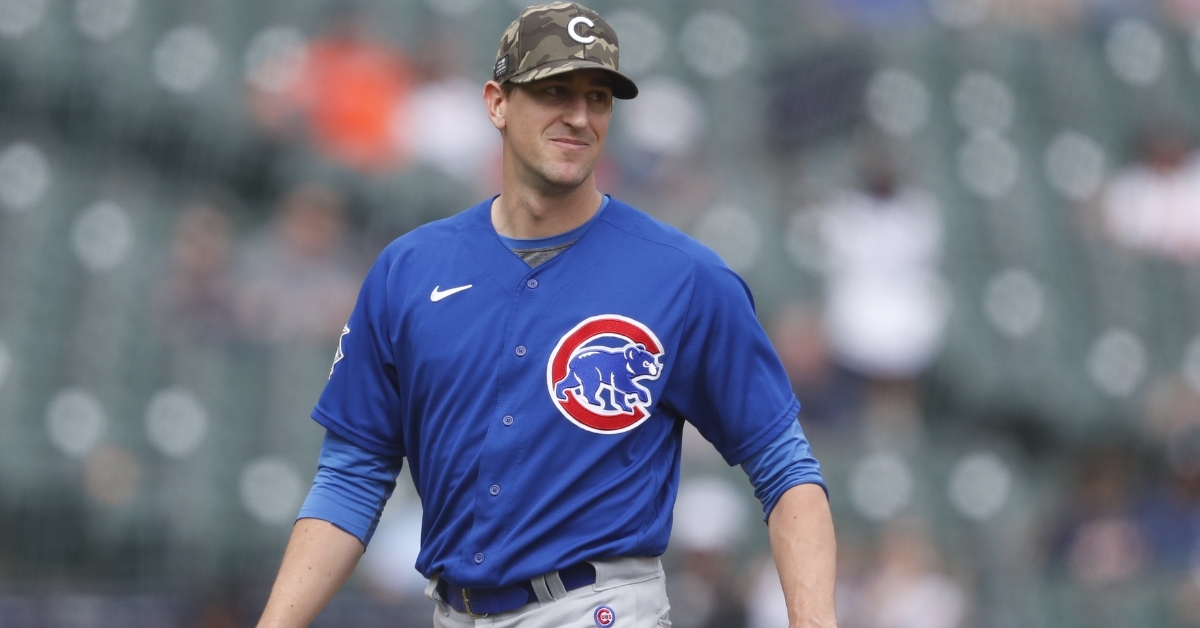 | | |
| --- | --- |
| Cubs News: 2022 Season Prediction: Kyle Hendricks, Marcus Stroman, Wade Miley, more | |
---
| | | |
| --- | --- | --- |
| Wednesday, March 30, 2022, 1:00 PM | | |
We have come to the final installment of our season prediction series as we look at the starting pitching. Typically, we would follow this up with bullpen predictions, but at this point, we have no idea who will and who won't be in the pen, so doing a prediction story off of that will not be easy.
Although some of the rotation is still undecided, you are starting to get a general sense of what is happening and who the Cubs are leaning on. You also have reports of possible options as a ton of teams are going to piggyback early in the season in an effort to save innings.
The de facto ace of the Cubs staff, look for Hendricks to get the nod on opening day. Not your typical ace starter, Hendricks lives off of location and fitness more than velocity. For the most part, his style works, but you started to see last season that when he misses his spots, he gets hit hard as he finished with a career-worst ERA in 2021. Hopefully, that was just a mechanical flaw and not a sign of things to come because the Cubs need him.
Prediction: 14-9 3.46 ERA, 47BB 161K: I expect Hendricks to have an excellent bounce-back year because he is too good and too smart not to. He knows there was something wrong last year and most likely spent the entire off-season watching film to figure that out. If he has figured it out, look for him to get closer to his career line, and that would be huge for the Cubs as Hendricks still finished in the top five in wins last season despite the rough ERA.
Marcus Stroman
The big acquisition pre lockout was the addition of right-hander Marcus Stroman on a three-year deal. The former Blue Jay, Met, and ace of the Team USA World Baseball Classic team, Stroman, has all the makings of being an ace, but look for him to settle in as the team's No. 2. His raw emotions and love for the game are infectious, and that is something the Cubs are hoping rubs off on people.
Prediction 12-10, 3.13 ERA, 54BB, 173K
Stroman is a good pitcher and a lot better than what people give him credit for. The reason people give him the slack they do is that his overall record is not excellent. That hasn't been his fault as his ERA has always been solid only to be given a lack of run support. That could continue this season, but I think he does a good enough job to finish above .500.
Wade Miley
Another sneaky good pickup this off-season was adding Wade Miley to the rotation. Expected to take over for Zach Davies in the No. 3 spot, Miley is not only older, but comes with the slowest fastball in overall velocity. When you have Hendricks who is also top five in terms of slow fastball velocity, you have a rotation that needs to pitch to location instead of overpowering hitters.
Prediction: 10-10, 3.95 ERA, 64BB/142K
Miley is not only a veteran, but someone who knows how to pitch. Despite his overall numbers not being great, he has been much better the past five years, which is why he was a high-demand starter a few seasons ago. However, he is getting to the point in his career where things will fade, and you should see that in the second half of the season.
One player who may have earned a spot in the rotation is Alec Mills. Judging based on what he has done the past few seasons, you can see why he deserves a spot. However, if it hadn't been for an Adbert Alzolay injury, who knows if Mills would have gotten the chance. He is another soft-tossing starter that lives on location and could be on the verge of a strong showing in the back end of the rotation.
Prediction: 7-9, 4.14 ERA, 57BB/138K
I like Mills, and I think he is a serviceable starter, but not someone you can count on long term. There are times when he looks like a reliable starter who can be part of a rotation for years. However, there are also times when he struggles to get guys out. Not an innings eater by any means, Mills knows his role on this team and will do what he needs to do to help the team win.
Drew Smyly
One of the more recent signings comes with starter implications as lefty Drew Smyly is added to the mix. The former Cub a few years ago never pitched for this team before being dealt to Texas and then picked up by the Braves last season. While with Atlanta, Smyly was a solid option in the back of the rotation and gave the Braves everything they could have asked for. Now it is his time to do that with the Cubs.
Prediction: 9-8, 3.78 ERA, 52BB/128K
I may be in the minority here, but I like this Smyly pickup and think it could work for the Cubs. Better than most No. 5 starters in the league, Smyly has the stuff to be a middle-of-the-rotation arm, but injuries have derailed his career. Given that most starters will be on an innings limit this season, it works in Smyly's favor as he could stay fresh for the long haul.
A former top 15 prospect in the Cubs system, Steele saw his minor league career rattled with injuries. That took him out of the top prospect rankings and put his starting career in jeopardy as the lefty never saw consistent time on the mound. 2020 was a big year for him when it came to health, and he eventually landed with the Cubs last season, bouncing between starter and reliever. Steele is being stretched out as a starter this spring and will have an opportunity to earn a starting spot.
Prediction: 7-7, 4.02 ERA, 55BB/119K
Much like the rest of the Cubs rotation, at least the back end, Steele will have an innings limit early on and could wind up in a piggyback role the first month plus. That may not be a bad option as he has done that before, but look for more starts to come as the season progresses. Still young in starter experience, Steele needs to limit the big innings if he wants to improve on the mound.
Keegan Thompson, Daniel Norris, and Adbert Alzolay are all options to pick up starts this season, although most will wind up as a reliever first, starter second.