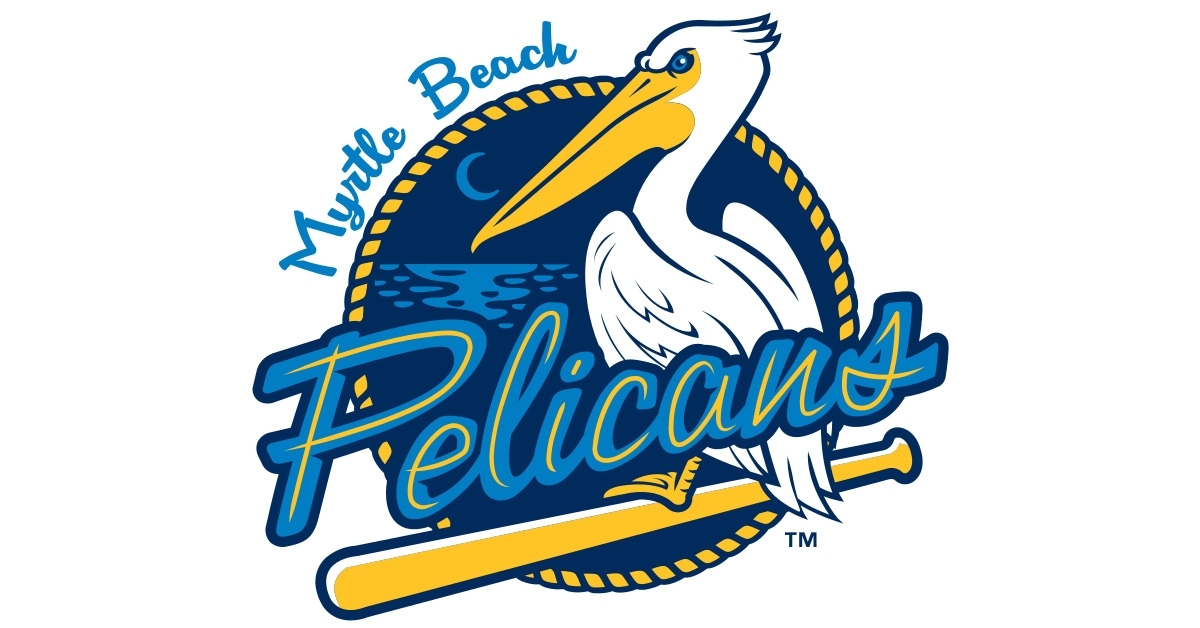 | | |
| --- | --- |
| Cubs News: Predicting 2023 Opening Day Roster: Myrtle Beach | |
---
| | | |
| --- | --- | --- |
| Thursday, January 19, 2023, 1:00 PM | | |
Led by the Legendary and Hall of Fame Manager Buddy Bailey, the Myrtle Pelicans had a tale of two seasons last year, ending with a thud.
After putting up one of the best first-half performances in Carolina League history, the Pelicans struggled in the second half to finish fourth in their division and limped into the playoffs. They were then swept by Charleston as their promising season ended.
All was not lost, as there were plenty of strong performances to talk about, including the emergence of Kevin Alcantara and Pete Crow-Armstrong. They were with the team during the first half, which helped set the season's tone. 2023 will have a much different look to it. What that will look like remains to be seen, but here is what the roster could look like once spring ends and the season starts.
Starting Lineup
C Moises Ballesteros, 1B Anderson Suriel, 2B Pedro Ramirez, SS Cristian Hernandez, 3B Reggie Preciado, LF Frank Hernandez, CF Cristian More, RF Ismael Mena DH Andy Garriola.
The 2023 season could be known as the Yu Darvish season for the Pelicans, as a large portion of that trade will be here. Preciado is expected to move from SS to 3B, while Mena will get more everyday reps in the OF. You then have Garriola, who the Cubs drafted in 2022, looking to make an impact with his power bat.
However, the success of the Pelicans offense will start and stop with Top five prospect Cristian Hernandez who is playing in full-season ball for the first time. Through two professional seasons of short-season leagues, Hernandez has been as good as advertised, but it is now time for the next step. Pair him with Ballesteros in the middle of the lineup, and the Pelicans should have two consistent run producers to lean on.
Bench options
David Avitia, Rafael Morel, Christian Olivo, Ke'Shun Collier, and Malcolm Quintero.
Apart from Quintero and Morel, who have been in the system a few years, most of the Pelicans bench will consist of players who spent last summer in the ACL. That could make it hard for them to see playing time early unless they can wow Bailey and the rest of his staff in camp.
Starting rotation
1. Cade Horton, 2. Koen Moreno, 3. Kenyi Perez, 4. Connor Noland, 5. Nick Hull, 6. Michael Arias.
All eyes will be on the front end of the Pelicans rotation, mainly the No. 1 spot with Horton. Taken in the first round of the 2022 MLB draft, Horton was a late arrival to the ACL and then didn't see a ton of action. 2023 will not only see Horton begin his professional career in full-season ball, but will see what Horton is all about, as he is now the top pitching prospect in the system.
The rest of the rotation is full of unknowns apart from Moreno, who was in the rotation last year. Granted, his year was terrible; if we are being honest, another season in Low-A will only help him as he will be counted on to be the leader of the pitching room this season.
Bullpen pieces
Angel Gonzalez, Angel Hernandez, Wilber Rodriguez, Oliver Roque, Mat Peters, Dom Hambley, Brody McCullough, Branden Noriega, Andricson Salvador, and Garrett Brown.
You are going to need extra ink to write down the names of the Pelicans relievers this year. Most of them come from the DSL or ACL, and most struggled last season. This was the one part of the team that did save the Pelicans during the second half last season, but that may not be the case this year. Bailey will have his hands full when mixing and matching these guys.
Injured List
Drew Gray, Joel Machado, Kelvin Feliz, and Joel Sierra.
The big-name worth noting here is 2021 draft pick Drew Gray who is recovering from Tommy John. Once he is ready to go, Gray will be turned loose as he could emerge as a serious weapon for the Pelicans. His future is as a starting pitcher, but for now, look for the Cubs to be careful with him as they want to protect him as an investment.
A few more names to watch in Myrtle Beach
Yovanny Cabrera, Anthony Mendez, Miguel Fabrizio, and Jefferson Encarnacion. Fabrizio has the best shot at making the team and could be the first one promoted if he does.