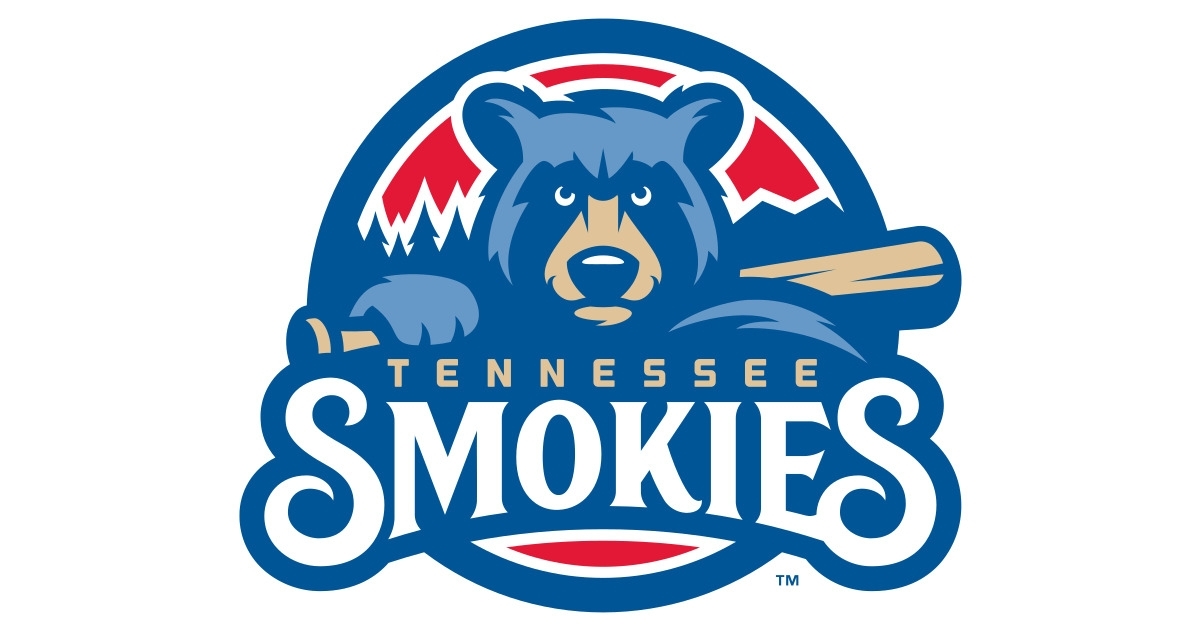 | | |
| --- | --- |
| Cubs News: Previewing the 2022 Tennessee Smokies | |
---
| | | |
| --- | --- | --- |
| Wednesday, March 9, 2022, 8:20 AM | | |
Lost in the shuffle of what is the MLB lockout comes 120 minor league teams eagerly awaiting for their seasons to begin. Within the Cubs organization, that is no different as the minor league mini-camp will be coming to a close in the coming weeks, and spring training will begin. With that becomes a whole new set of expectations as this organization will have higher expectations this season than in 2021.
Coming off a COVID lost 2020 season, things were difficult within the organization as no team finished above .500. Things were rough for the AA affiliate Tennessee for a second straight season as they finished 46-63 and last place in their division. Ironically, they were 11.5 games out of first place as their division was not the best when it comes to overall talent.
That will change this season as the Cubs are expected to have plenty of minor league talent stashed at AA this season. Even with guys like Chase Strumpf, Nelson Velazquez, Miguel Amaya, Christopher Morel, and Brennen Davis most likely on the move to AAA, the Smokies should still have a competitive roster as they will have plenty of options to choose from this season.
After managing South Bend last season, Michael Ryan moves to AA as he will begin his first season as Smokies Manager. Working in AA is nothing new for Ryan as he spent seven seasons in the Pirates organization managing the Altoona Curve. Ryan led the Curve to a division title in 2017 and put together a strong run from 2017-19 that the Cubs are hoping he can duplicate.
If that is going to happen, the Cubs will need to be way better offensively as their pitching should be good enough to win games. No.14 prospect Caleb Killian will most likely begin the season as the team's ace, but may not finish the season with Tennessee. As a member of the Smokies last season, Killian made four starts going 1-2 with a 4.02 ERA. Coming off the fall showing he had, Killian is flying up the prospect rankings and could be a top 10 arm by season's end.
Other names to watch in the rotation would be 2019 first-round pick Ryan Jensen, the ever-improving Cam Sanders, Peyton Remy, and Javier Assad. They all bring plenty of AA experience with them. For Jensen, this season is about building off of what worked last year as he was a different pitcher in AA. After posting a 2-7 mark with a 4.50 ERA in South Bend, Jensen turned it around with Tennessee making four starts and posting an ERA of 3.00. He will look to take what he learned last season and apply it to this year.
Sanders is another one to watch this season, especially coming off the year he had last year. After going 8-4 with a 2.94 ERA in 2019, Sanders struggled in AA, going 4-7 with an ERA above 5.20. It will be interesting to see who the real Sanders is this season. One name not expected to start in AA, but could easily finish in AA is DJ Herz. The 2021 organizational pitcher of the is coming off a monster campaign and has risen to No. 13 in the Cubs system, and he could be a cornerstone in the rotation for quite some time.
Along with starting pitching that needs to improve, the bullpen let the Smokies down a lot last season as they need to figure things out. Burl Carraway is an exciting option to discuss, especially when you look at his 2021 season. A second pick out of Dallas Baptist, Carraway was viewed as the most MLB-ready arm in his class and spent 2020 at the Cubs alternate site.
Once he made his Professional Debut with South Bend last season, Carraway was up and down as his command was very spotty. When on, he was near lights out, but when he couldn't find the zone, he was lit up as the case for his 5.30 ERA. The good news is that he posted a 0.00 ERA with the Smokies as he seemed more comfortable with his role.
If Carraway bounces back and lives up to the expectations, you can pair him with Cayne Ueckert 1.45 ERA. Ethan Roberts 3.00 ERA and 1.97 ERA with Tennessee, but you can argue that he may start in AAA this season. Those three could provide the Smokies with one of the best, if not the best, late-inning trios, which will help them win plenty of games. Eury Ramos, Joe Nahas, Bryan King, and Graham Lawson are all expected to have more significant roles this year.
Offensively is where things went south last season, and if not for Davis and Morel, who knows where this offense would have been. Neither of them is expected back for this season, so what does that leave Ryan with? For starters, expect Yonathan Perlaza to make the jump from High-A to AA as he was one of the more consistent hitters in the system. We would pair nicely with Darius Hill, Nelson Maldonado, or Donnie Dewees to make a solid outfield predicated on contact first overpower.
As far as the infield goes, Delvin Zinn will make this offense tick as he looks to hold down the shortstop spot for the time being. Far from a power hitter, Zinn is an old-school player specializing in speed, as he stole 44 bases in 56 attempts last season. Look for Andy Weber, Luis Vazquez, Edwin Figuera, and Carlos Sepulveda to see significant time in the field.
Sepulveda has the best chance of moving up out of those names, giving his contact first approach and willingness to take walks. As far as catcher goes, Amaya was the starter here last year, and injury or not will not be back this season. Harrison Wenson and Tim Susnara are expected to hold down the fort for the time being, but Ethan Hearn and Pablo Aliendo are both top 30 prospects capable of reaching AA this season.
Although the talent level in AA is not what it will be in AAA, that doesn't mean the results won't be better. This team has struggled to win games the last few seasons, despite being more competitive as a unit last year. Because of that, look for Ryan and his group to surprise some people this year as they may see a lot more new faces come the second half of the season.

Tags: Cubs Baseball
,
Chase Strumpf
,
Nelson Velazquez
,
Miguel Amaya
,
Christopher Morel
,
Brennen Davis
,
Ryan Jensen
,
Cam Sanders
,
Peyton Remy
,
Javier Assad
,
Ethan Roberts
,
Eury Ramos
,
Bryan King
,
Yonathan Perlaza
,
Darius Hill
,
Nelson Maldonado
,
Delvin Zinn
,
Andy Weber
,
Luis Vazquez
,
Carlos Sepulveda