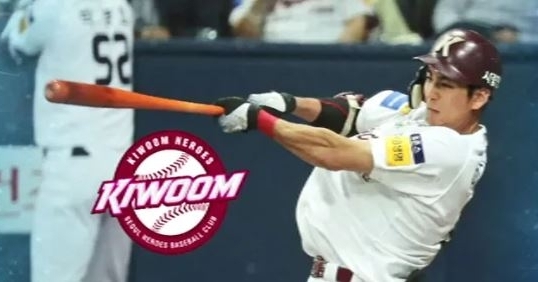 | | |
| --- | --- |
| Cubs News: Top KBO free agent Jung Hoo Lee set to be posted in 2023 | |
---
| | | |
| --- | --- | --- |
| Tuesday, January 3, 2023, 8:32 AM | | |
Unlike the regular MLB free agency period, which takes place following the conclusion of the World Series, the International free agent period is broken up into two parts. The most common part is the International Free agent period and soon-to-be International Draft from the Caribbean-born players. This tends to begin in January, and most teams have six months to decide who they want to add.
You then have the other end of the spectrum, where the Asian circuit posts their players following their season to keep them in line with the MLB season. This allows them to enter the standard free-agent period and gives teams a fair shot at adding them to their roster. In most cases, those posting occur in November or December of that calendar year, but sometimes they happen in August or September.
Although that is rare, what is more rare is what is about to happen where one player has already been announced that he will be posted following the 2023 season. In other words, he is being posted a year from now, but his team, the Kiwoom Heroes of the KBO, has announced they will be posting him in the 2023 class. To announce that a year early has the MLB world buzzing as this player could be the real deal.
Most fans don't feel KBO players translate very well in the MLB, but Jung-Ho-Lee has a chance to prove his doubters wrong and has developed quite a track record to help do that. The 2022 KBO MVP is an outfielder by trade, but what makes him so valuable is that he can play all three outfield positions at a gold glove level.
Now at 24 years old, Lee is starting to come into his own as a player and has emerged as the best player in the KBO by a wide margin. Not only is he good, but when he broke into the league in 2017, he was just 18 years old and was already an above-average player at that time. That is amazing in any league, so you have to like the trajectory this guy has been on.
Granted, it is impossible to translate how KBO success will match MLB success, but Lee did have some awe-inspiring numbers in 2022, which included his .349/.421/.575 batting numbers. According to FanGraphs, it translates to 75% better than the league average for his league, and that was his age-23 season! He has improved every single year, and his peripherals keep getting better and better.
The most impressive number that many of the teams will be looking at is his command of the strike zone. Currently, Lee posts a 10.5% walk rate, slightly below the MLB average, but he only has a 5.1% strikeout rate. That would rank near the top, if not the top number in the Majors right now.
Unlike many KBO players posted, Lee is not known for power, which could be a concern. However, he is an on-base machine who knows how to hit and is starting to grow into that power. Lee has never hit below .320 in his career and has reached as high as .360 in 2021. That puts his career average at .342, which is quite impressive for such a young player.
Despite hitting just 14 homers across his first three seasons, Lee had no trouble driving in runs as he brought home nearly 200 RBIs over those three seasons. 2020, Lee broke out as he hit 15 homers and brought in 101 RBIs. That was more homers than in his previous three seasons combined while also setting a career-high in RBIs.
Although Lee saw his power take a dramatic hit in 2021 with just seven homers, Lee still drove in 84 while hitting a career-best .360. Then came 2022, which many are calling his coming out party as he took home the 2022 KBO MVP award. During this season, Lee hit .349 with a career-best 23 homers and 113 RBIs. He also walked 66 times compared to just 32 strikeouts, as his plate discipline is second to none.
Should Lee indeed be posted as his team says he will be, there will be teams lining up at the door for him. Depending on what happens to Ian Happ and with Cody Bellinger on a one-year deal, could the Cubs be one of them? Adding Lee gives any team a bonafide leadoff hitter that knows how to get on base and isn't afraid to work the count. Granted, his power and speed are not elite, but it may not matter, as this kid could be the next Ichiro in terms of overall hitting traits.