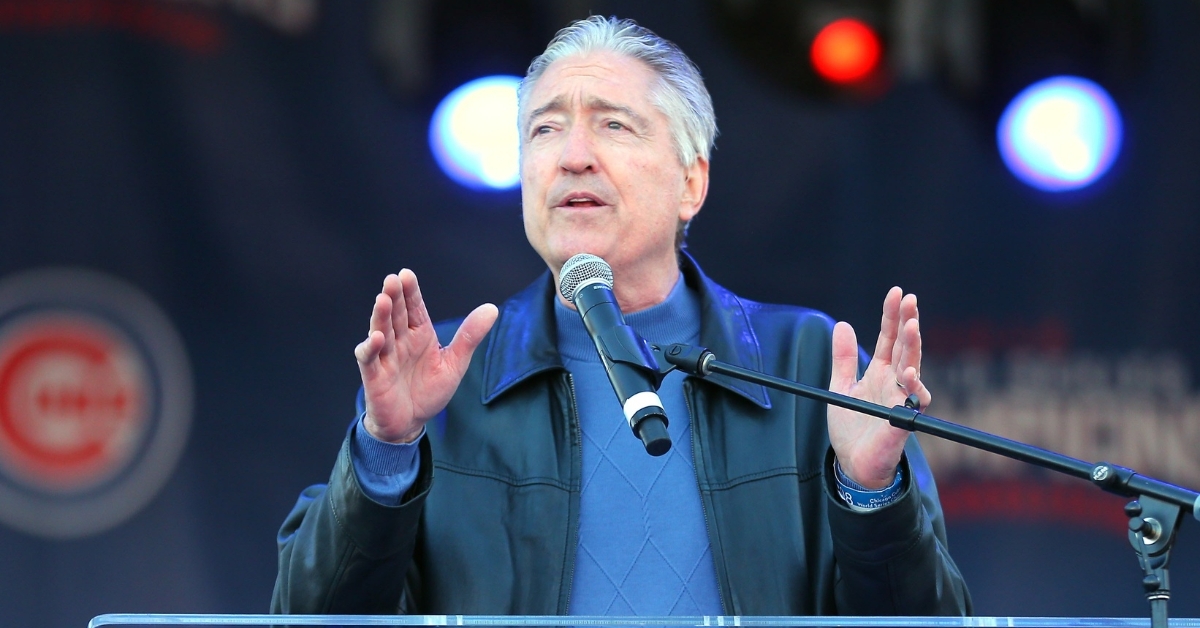 | | |
| --- | --- |
| Cubs News: Well-deserved honor for Pat Hughes | |
---
| | | |
| --- | --- | --- |
| Friday, December 9, 2022, 8:44 AM | | |
During the Winter Meetings, while Cubs fans are patiently waiting to hear which star shortstop the Cubs have inked to a massive contract, the MLB announced that Cubs' radio announcer Pat Hughes has been awarded the 2023 Ford C. Frick award — meaning Hughes will be inducted into the Baseball Hall of Fame as a broadcaster this year.
Hughes is 67 years old and is preparing for his 27th season as the radio voice of the Chicago Cubs. He began his career working for the Minnesota Twins and had a pit stop in Milwaukee as the voice of the Brewers with Bob Eucker before settling in Chicago for the 1996 season.
Hughes has worked with Hall of Fame broadcasters Bob Costas, Bob Eucker, Ron Santo, and Harry Caray and now joins them in the elusive club.
"I could feel kind of a strange sensation in my head," Hughes told MLB.com. "Like, 'Oh my gosh, I'm actually the guy. I'm going to be a Hall of Famer.' And I didn't really hear anything he had to say after, 'Congratulations, you're going into the Hall of Fame.'"
Hughes is wildly deserving, having called nearly 7,000 games in his big league career. He has called the Cubs through almost 10 postseasons and was the first Cubs announcer to ever say, "The Chicago Cubs have won the World Series," with his iconic call in 2016.
Hughes was named into the Cubs Hall of Fame in September of this past season, and now joins Cubs legends Harry Caray and Jack Brickhouse in the MLB Hall of Fame. In fact, Cubs fans have had a Hall of Fame broadcaster either on the TV or in the Radio Booth for every season since 1941, when Brickhouse began (with the exception of 1946) until 1982, that's when Harry Caray took over until 1997, and the booth has had Hughes since 1996 — an unbelievably historic lineage of broadcasters have been the soundtracks of our summers since our grandparents were born.
It is a well-deserving honor for Hughes, and it feels like a reward for fans as well. I've always said this job is so special because you can impact people with your words — and Hughes truly makes me believe broadcasting is an art, and he's one of the best artists around. Nobody weaves the baseball game with compelling stories and baseball history like Pat, and there's not another broadcaster with better attention to detail than him.
In fact, Hughes has turned his appreciation for baseball history into a side gig. Not only does Hughes have a binder with every date of the baseball season filled with clippings of baseball history on that date, but he has also taken some of the MLB's most iconic broadcasters and compiled CDs of their best calls and stories.
It's time now for Hughes to officially join baseball immortality as one of the best to ever do it behind a microphone. Congratulations Pat!
Cubs legend Pat Hughes gets THE call from the baseball hall of fame. ????

(??: @Cubs)pic.twitter.com/QYCKLqUOXh

— theScore (@theScore) December 8, 2022