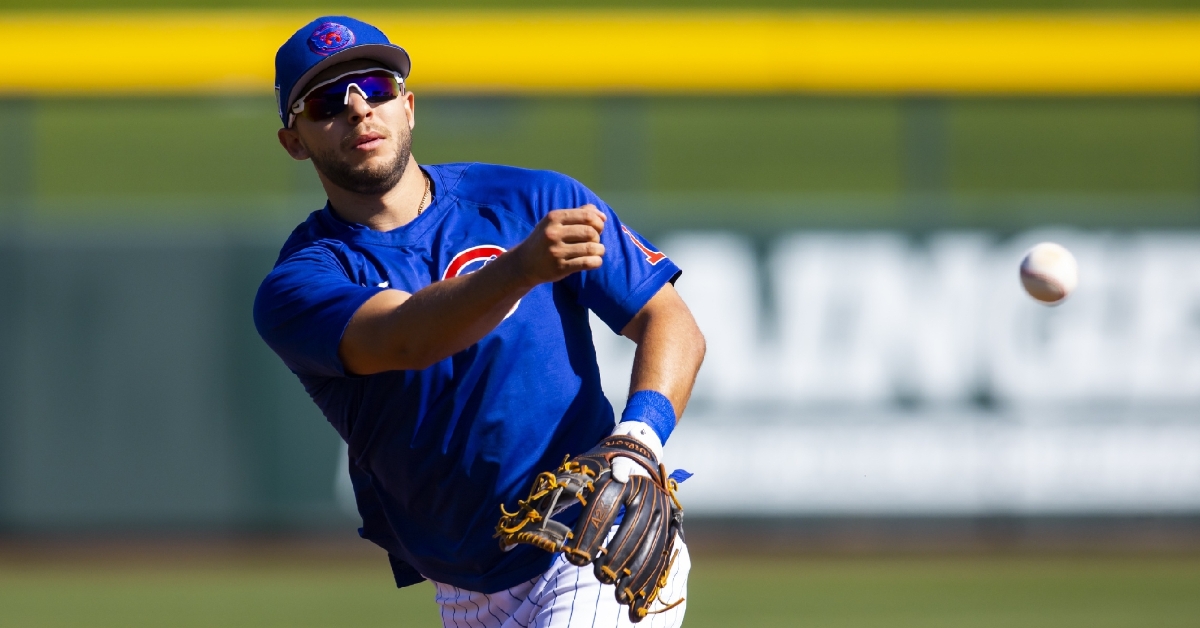 | | |
| --- | --- |
| Cubs News: What's next for Nick Madrigal after Swanson signing? | |
---
| | | |
| --- | --- | --- |
| Tuesday, December 20, 2022, 9:16 AM | | |
No one endured a more frustrating 2022 season than Cubs second baseman Nick Madrigal. After bursting onto the scene in 2020 and then getting off to a great start in 2021, Madrigal saw his season come to an end in late May when he tore his hamstring running down to first.
That ended up working in the Cubs favor, as they later would trade Craig Kimbrel to the southside in exchange for Madrigal and Cody Heuer. Many fans were hit with mixed reviews at the time, as everyone knew he wouldn't play in 2021. However, when you looked at his track record as a hitter, you had to like what you saw, as he was the exact opposite of every hitter in the Cubs lineup.
Expecting to be a massive part of the Cubs success in 2022 and potentially leading the way at the top of the lineup, things went south for Madrigal in a hurry as he was never able to settle into a consistent rhythm. Not only was he striking out more than he ever had, but he was barely hitting .200 across the first five weeks of the season before hitting the IL with a lower back injury.
After a lengthy stay on the IL, Madrigal was finally activated in July, but spent some time in the minors before returning to Chicago. Once he returned, you started to see the Madrigal that everyone was expecting, as he was hitting .292 over a 20-game stretch after his return. However, another injury cut his season short as he was lost for the year with a groin injury.
It was a season to forget for Madrigal, but now it could be an offseason to forget as his future with the Cubs is now in question. With Chicago acquiring Dansby Swanson and moving Nico Hoerner to second base, Madrigal is not only left without a starting spot, but could be left without a future, as he looks like the odd man out.
Trade Chip
While that is not ideal for him, it may work out in the Cubs favor for a variety of reasons. First, Chicago is still in the market for a frontline starter, and if that is the case, why not use Madrigal as a trade chip? You could pair him with a guy like Kyle Hendricks and a prospect or two and come away with a guy like Tyler Glasnow or even Shane Bieber if he is available. Both of those guys would look great atop the Cubs rotation.
Chicago is also in the market for catcher help, and Madrigal could also be dangled as a trade chip. You have heard the rumors of Ian Happ and Hendricks going to Toronto for Danny Jansen, but why not use Hendricks, Madrigal, and a prospect to make that deal happen? That is a win-win for both sides and something the Cubs will consider in the coming months.
Bench Role
You also have to consider the Cubs may want to keep him as he brings value to them also. Granted, he is not nearly the defender Hoerner is; Madrigal has shown he can hit when healthy and will be a valuable asset to have as a bench piece. You could plug him in at second base when guys need a day off, and you could use him as a pinch hitter, which also holds value.
I know most fans could care less if Madrigal were to be released today, but I am not one to write him off quite yet. Last season was awful for him, and you will not have anyone tell you otherwise, but that was not normal for him. Everywhere he has played, the guy has hit, and the Cubs saw him starting to hit late in the season.
Perhaps that will carry over into this season, and if it does, Chicago will have a very good piece at their disposal. Madrigal will be the one guy on this roster to pay the most attention to in the coming weeks as his future with the Cubs is not clear, but it could become much clearer sooner rather than later.