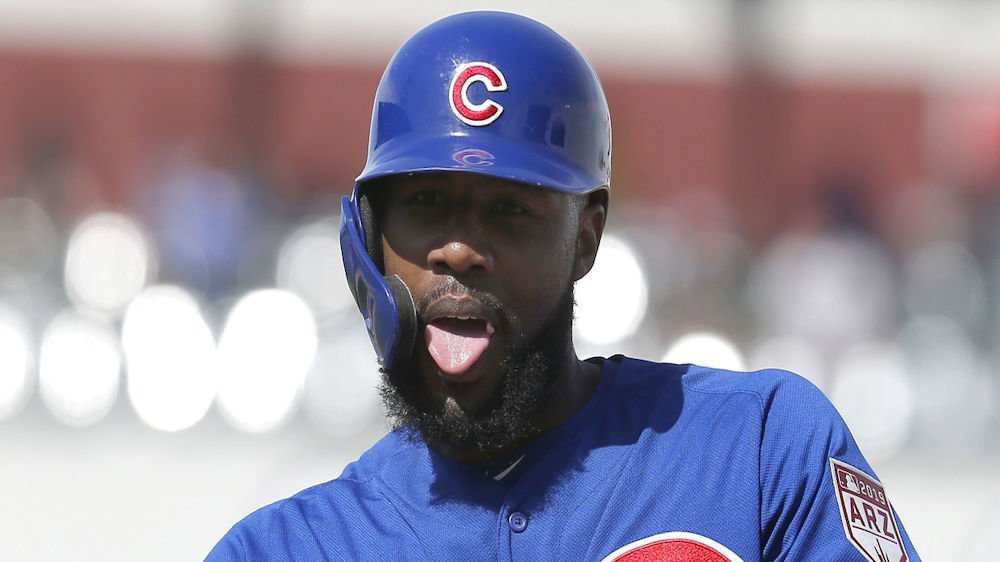 | | |
| --- | --- |
| Cubs notch another "W", Bote injury Update, RIP Santo, Latest hot stove | |
---
| | | |
| --- | --- | --- |
| Tuesday, February 26, 2019, 8:58 AM | | |
NOTE: With the hot stove about to burn out for another year, The Hot Corner will become "The Cubs' Corner." The Cubs have a lot of things happening right now, so it's time to dedicate this column to them. (There will still be a section at the bottom for MLB news and notes, for those who are interested.)
Cubs' Opening Day: 31 days. (March 28 @ Rangers)
BOX SCORES: Two box scores today, as the Cubs split their squad to face both the Dodgers and the Padres in the same afternoon. Jon Lester would lead the majority of the 25-man roster against San Diego at Sloan Park, while Ian Happ and Kyle Schwarber headlined the crew that traveled to Camelback Ranch (kinda sounds like a Bruce Springsteen song) in Glendale to face Los Angeles.
While the Cubs would rack up another win in the game that counted toward the standings (vs Padres), the other half of the squad wouldn't fare as nearly as well against Los Angeles.

Jon Lester: Jon Lester's first inning of the spring consisted of 22 pitches (11 strikes). One pop-out in foul ground to Contreras, an infield pop-out to Descalso and a strikeout vs. Franchy Cordero. Lester allowed leadoff walk and two steals. Lester did manage to airmail a wild pitch to the backstop, but it wouldn't count, as time had been called by the batter.
Brandon Kintzler: After listening to Brandon Kintzler pitch a solid inning (3rd) for the Padres/Cubs game this afternoon, I received a call from Brandon's agent, Kevin Kohler. Kevin had promised to update me after Brandon made his first appearance this season, and the news was nothing but good. According to Kohler, Kintzler says this is the best he's felt in the last two years. While Kintzler did give up a leadoff single to start his frame, he says that he basically challenged a minor leaguer that he had little advanced scouting on. No harm, no foul, as he escaped the inning without allowing a run. According to Kohler, Kintzler also says that his changeup is working well, so far, this year.
Brian Duensing: Wow. Talk about improvement. Duensing came on to face the Padres in the fourth, and while he allowed a hit, he was throwing nothing but strikes. Duensing got out of it clean after striking out a pair.
David Bote: After taking a pitch to the helmet on Sunday, Davis Bote is expected to return to normal activity today, with the possibility of being game-ready by Wednesday.
Cubs/Harper talk again? According to MLB Network's Jon Heyman, "REPORT: The Cubs have recently checked in on Bryce Harper but are considered long shots in the Harper race"
Order of the day: During batting practice today, the Cubs worked on two main topics: Bunting and "opportunity" hitting (formerly known as situational hitting).
If practice means anything the Cubs are going to be a much better bunting team. (Albert Almora) pic.twitter.com/eFomYo84sL

— Jesse Rogers (@ESPNChiCubs) February 25, 2019
Ron Santo: The legendary Cubs third baseman turned announcer would have turned 79 Monday, but his life was cut short on December 3, 2010, due to complications from bladder cancer and diabetes.
Santo spent 14 seasons with the Cubs (1960-1973), before spending his final season in '74 with the White Sox. Santo would rejoin the Cubs in 1990 as a play-by-play announcer and would continue to serve in that role until the time of his death in 2010. On August 10, 2011, Santo was memorialized and "immortalized" at Wrigley Field with the presentation of a statue in his likeness. The statue portrays a young Santo playing defense at third base, leaning to his right while throwing a ball.
What a beautiful moment this is of Ron Santo finding out his jersey will be retired. Forever in our hearts! pic.twitter.com/VyC8glaWbm

— Chief Cub (@ChiefCub) February 26, 2019
Remembering Hall of Fame third baseman Ron Santo, born OTD 1940. Here's my 1975 "Then and Now" card in remembrance. @Cubs @whitesox @70sBaseball pic.twitter.com/OKR0OEjVFl

— Gio/wthballs blog (@wthballs) February 25, 2019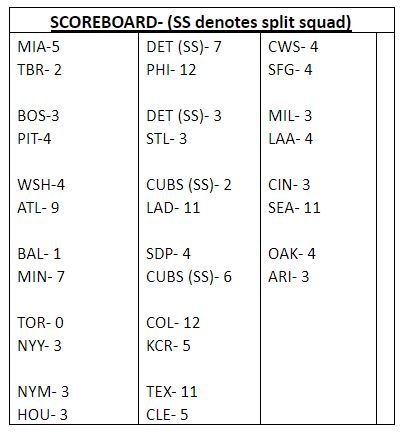 Tuesday's Games: 1:05 PM- STL @ WSH, TBR @ BAL, NYM (SS) @ ATL, PIT @ MIN, PHI @ NYY, HOU @ MIA. 1:07 PM- BOS @ TOR. 1:10 PM- DET @ NYM (SS). 3:05 PM- ARI @ CUBS, SFG @ CIN, KCR (SS) @ CWS, LAA @ OAK, SDP @ MIL, LAD @ KCR (SS). 3:10 PM- CLE @ COL, KCR (SS) @ SEA.
Wednesday's games: 1:05 PM: BAL @ BOS (SS), HOU @ WSH, NYY @ DET, TOR @ PIT, ATL @ STL, MIN @ PHI, BOS (SS) @ TBR. 1;10 PM: MIA @ NYM. 3:05 pm: CUBS @ TEX, KCR @ SFG, CIN @ CWS, CLE (SS) @ MIL, LAD @ OAK, SEA @ CLE (SS), ARI @ SDP, LAA @ COL.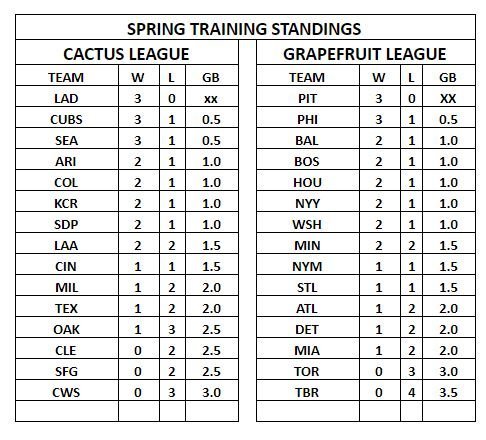 Latest news from around MLB:
Dodgers: News from the west coast is good for Dodgers' fans this morning. The Dodgers, once thought to be out of the running, met again with Bryce Harper over the weekend. Dave Roberts on the Dodgers' meeting with Bryce Harper: "It was good. Just trying to get to know each other." He declined to give any more specifics. If that news wasn't enough to drive southern Californians insane, the team also announced that Clayton Kershaw started throwing again today.
Yankees: NY has signed a seven-year/$70M extension with center fielder, Aaron Hicks.