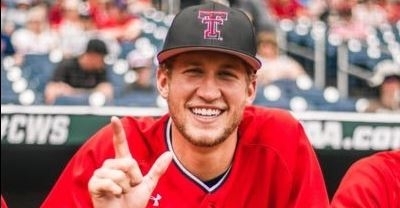 | | |
| --- | --- |
| Cubs Prospect Focus: Caleb Killian | |
---
| | | |
| --- | --- | --- |
| Friday, November 5, 2021, 11:52 AM | | |
Ever since Jed Hoyer joined the Cubs as part of Theo Epstein's team over a decade ago, a lot has changed with this organization. The two of them teamed up to tear down the Cubs and rebuilt them from scratch in just three seasons. In the process, they put together the game's top farm system, which helped lead to the team's first World Series championship in 108 years.
The Cubs had all the makings of a dynasty when you look at the state of the farm system mixed with a group of young players. However, things went horribly wrong after the 2017, and now the team is tendering on the edge of rebuild status once again. Despite making three straight NLCS appearances from 2015-17 and making the playoff five times in the last seven seasons, this team has failed to develop enough pitching to sustain long-term contention and thus are in their position.
Instead of having the high-quality arms to back up the high-quality bats they once had, the Cubs were forced to gut their farm system in hopes of buying enough pitching to keep them competitive. While that did work for a little while, it turned out to be a recipe for disaster as this team took significant steps back in the process.
Because of that, the front office faced the harsh reality and tough decision that it was time to part ways with their core players in hopes of rebuilding the farm system to contend for another title. Not only have they done that, but they have done that in a big way, and this time around, it could be a cast of high-quality hitters and pitchers leading the way. One of those pitchers happens to be Caleb Killian, as he could be the future ace of this team.
Acquired from the San Francisco Giants as part of the Kris Bryant deal, Killian came over along with OF Alexander Canario. Fans got to see what Canario was all about as the power-hitting prospect seemed to hit homers every game at one point and showed plenty of raw power. Killian, on the other hand, was often overlooked, but shouldn't be anymore.
Checking in at No. 14 in terms of the Cubs top 30 prospects, Killian may have the brightest future of any pitchers and could find his way ranked the top pitcher by the end of next season. The young prospect has been nothing but brilliant in 26 minor league games, 25 of which were starts posting a 7-4 mark with a 2.04 ERA. After going 0-0 with a 0.00 across six games as a rookie in 2019, Killian posted a 7-4 mark this season with a 2.75 ERA.
After coming to the Cubs from the Giants, Killian landed with the Tennessee Smokies, struggling more than expected. Across his four starts, he posted a 1-2 mark to go with a 4.09 ERA, but did get better with every start. There is so much to like about the 6-4 180 pound right-hander, and all you have to do is look at his command. Across 116 innings, Killian has walked a total of 15 hitters while striking out 129 and holding hitters to a .190 average.
I don't care who you are or what level you are pitching at. That is downright impressive, to say the least. Initially a 20th round pick in 2018, Killian returned to Texas Tech for one more season before being drafted in the 8th round in 2019. While the Cubs would like him to put on a little more weight, Killian did a great job of adding some size this offseason, and it panned out in a big way.
Once known as a guy who would sit 90-93 with his heater, Killian now sees consistent fastball velocity in the 94-95 range, but has topped out at 98. Consistency with his breaking pitches was the big concern for him coming out of college, but those concerns are diminishing as the added strength has improved his curveball, giving it a harder sharper break. Killian also has an above-average changeup and is working on a cutter to become a four-pitch guy.
Initially, scouts felt that Killian would land himself as a reliable NO. 4 starter on a good team if he could continue to improve. He has become a power pitcher and a powerful strikeout pitcher and is on the inside track to reach the majors at some point in 2022. I expect the Cubs to bring him up slowly, but you could be looking at the future ace of the Cubs rotation.
Killian has continued to impress not only the Cubs, but the entire MLB community when you look at his performance in the Arizona Fall League. While fellow prospect Nelson Velazquez has dominated the league earning player of the week honors, Killian upped the ante and has taken home pitcher of the week honors to go with strong starts.
Even with 2019 first-round pick Ryan Jensen pitching better and better, Killian is stealing the spotlight, and rightfully so. In a 7-4 win over Glendale the other day, Killian was brilliant, holding the Desert Dogs to just two hits in four innings while striking out four and walking none. His fastball consistently sat in the 94-96 and touched 98 on several occasions.
At 24 years old, Killian is one of the older top pitching prospects in the Cubs system, but could be the closest from contributing on the mound next season. After a dismal first fall start that saw him allow seven runs without recording an out, Killian has gotten better each time out and has not posted back to back shutout starts. His last outing was the best and longest one of the fall league. Should he continue to maintain that 8.6 K/BB ratio next season, there is no question as to whether or not, the Cubs will get him up to let him see what he can do.