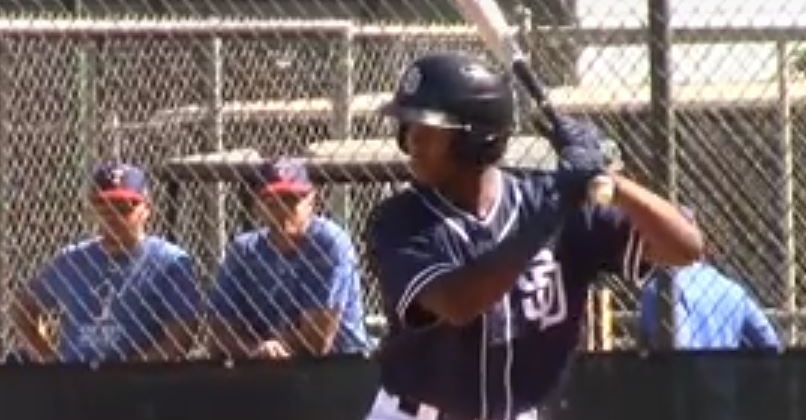 | | |
| --- | --- |
| Cubs Prospect Focus: Ismael Mena | |
---
| | | |
| --- | --- | --- |
| Saturday, January 8, 2022, 9:03 AM | | |
The Cubs were in an interesting place last offseason as everyone knew some changes were on the horizon. Coming off a division title in David Ross's first season as a manager, you had to like where things sat at that moment as the Cubs still showed they had talent on their team. However, the organization had different things in mind. They began to plan for the future by going in business with several teams to create a much different-looking roster for last season.
There were plenty of trades during the course of the season, but the Cubs shocked the baseball world with an offseason trade in December. Working with the San Diego Padres, the Cubs sent CY Young runner Yu Darvish and his catcher Victor Caratini out west for Zach Davies and a quartet of prospects. Two of those prospects in Reggie Preciado and Owen Caissie are top 10 organizational prospects right now, while the other two have that potential down the road.
One of those names talked about a lot when that trade came down is outfielder Ismael Mena, who is looking to make his mark on this team. Drafted as an international free agent from the Dominican Republic, Mena is still just 19 years old and was the lone outfielder to come to Chicago in that deal. At 6-3 and 185 pounds, Mena has the perfect frame to fill out as he matures, which could go a long way in determining the type of player he will become.
One of the main reasons the Cubs wanted him a part of this package was that he provided them with a left-handed bat, which they lacked, and someone who can play all three outfield positions. This organization has always loved versatility, but their outfield is wide open in terms of who goes where and who plays in the future. Mena is looking to assert himself into that future even if he is still years away.
Entering his third professional season since being drafted, Mena is still a bit of an unknown given his small sample size thus far. Some prospect sites think he should be ranked in the Cubs top 30 right now, while others believe he is not even a top 50 prospect inside the organization. However, from all accounts, it does look like he is approaching top 30 status, and a good season this year can go a long way for the future.
Much like the Cubs, the Padres have been known to strike gold in the international free-agent market, and Mena was the prize group of the Padres 2019
class, signing for 2.2 million. Given the way his body looks, he draws many comparisons to Gregory Polanco of Pittsburgh so that the Cubs may be looking at a player of that caliber only better.
This past summer was the first time anyone saw him in professional baseball as the Cubs elected to send him to Mesa for the ACL instead of keeping him in the Dominican Republic as part of DSL. Across 44 games with the ACL Cubs, Mena became nearly an everyday player flashing plenty of potential and his share of struggles also.
Mena had a rough go of things from an average side of things, hitting just .224 in his first taste of professional ball. He expected to struggle, considering how long it had been since he saw competitive pitching. I don't think neither he nor the Cubs expected him to struggle that much. Mena logged two homers to go with 21 RBIs over the summer while posting a 15BB/45K ratio at the plate, which he would like to improve upon. Add in nine steals on 12 tries, and he showed some good speed to the point where he could be a legitimate threat on the bases.
Mena is still very raw when it comes to an offensive player, but what you saw last year is what you can expect to a point. He is not going to be a power hitter and is instead a line-drive slash type of hitter who loves to use the entire field. Although he strikes out a lot right now, he is a contact-first type of hitter, which this Cubs organization is starting to turn into.
Defensively is the key to Mena and how quickly he moves through the system. Not only does he have an above-average arm in terms of center fielders, but he projects to be a plus center fielder, which is something this team could use. There are reports out there that he needs to do a better job when it comes to reading fly balls, but his athletic ability made up for a lot of those mistakes. He is also just 19 years old, so cut him some slack.
Of all the prospects in the Cubs system right now, Mena might be the toughest to figure out, but also comes with plenty of upside. He is a strong center fielder who can bat leadoff or in the No. 2 hole, given his approach. He has the speed to become a base-stealing threat while making pitchers pay who throw into his power zone.
The potential is there for him to be a star in this league for a long time. Whether he reaches that potential or not remains to be seen, but with him expected to land with Myrtle Beach in 2022, this could be a telling season for his overall development.