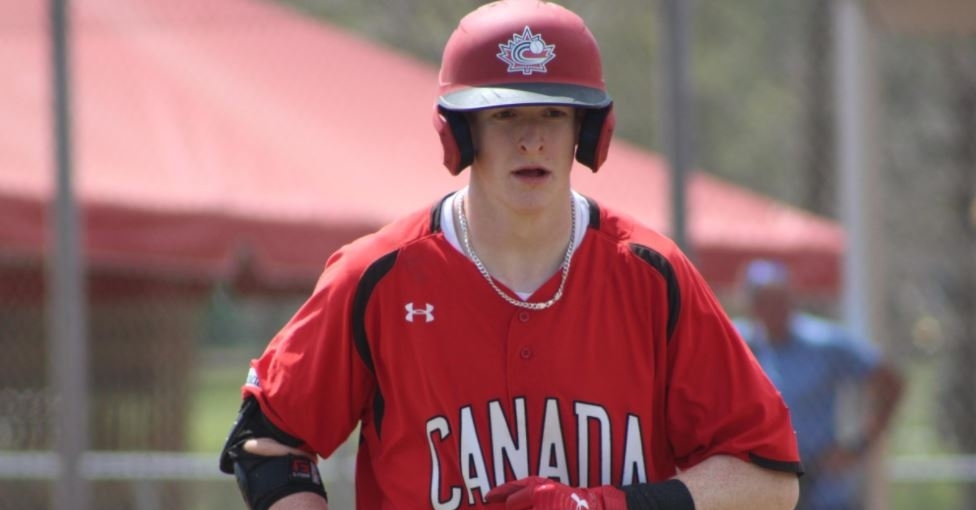 | | |
| --- | --- |
| Cubs Prospect Focus: Owen Caissie | |
---
| | | |
| --- | --- | --- |
| Wednesday, December 15, 2021, 8:30 AM | | |
Whether you liked the Yu Darvish trade or not, there were a variety of reasons as to why the Cubs felt the need to trade him. For starters, it allowed them to cut salary as he was due 21 million dollars last season. Secondly, Darvish was coming off a career-best year in terms of results, and his stock was the highest it was going to be.
That made the decision easier when it came to trading him as high stock leads to more prospects being acquired in return. Finally, with a team expecting to enter a rebuild mode at some point in the next few seasons, it only made sense to get rid of players in exchange for prospects, which is exactly what the Cubs did on countless occasions.
Even though Zach Davies was part of the Darvish trade, this was a deal centered on prospects as four prospects came over in that deal. While most of them will be years away from the show, and it is too early to tell how good they will be, some have already started showing their potential, which leaves Cubs fans with a bit more ease. One of those players happens to be outfielder Owen Caissie who is currently listed as the team's No. 9 prospect.
A second-round pick in 2020, the big 6-4 190 pound Canadian-born outfielder has all the size and potential to be a big-time star in this league. With COVID affecting the 2020 season, teams didn't have very much time to scout Caissie, but when he did have a chance to play, he killed minor league pitching during a Grapefruit League game in Florida, where he massacred a home run ball off the batters eye.
Going a little further back, Caissie put up impressive numbers across his high school career, which helped him earn the top prospect spot for the entire Canadian nation. When the Padres took him in the second round, not only did he become the highest-drafted outfielder in team history, but his 1.2 million slot value was below what he should have gotten making it a win-win for the Padres.
Considering how he was drafted during the pandemic shortened 2020 season, outside of those spring training games, the only action Caissie saw was during the instructional league that took place following the regular season. Although limited action there, the results were good, and teams took notice which is why the Cubs wanted him so badly this spring as part of the Darvish deal.
With 2021 underway, this was the first time everyone would have a chance to see Caissie as he would be facing competitive pitching for the first time in over a year. Despite not playing until late in the summer, Caissie combined to play in 54 games across two leagues, splitting time with the ACL Cubs before finishing off with Myrtle Beach.
During those games, Caissie logged nearly 200 at-bats and posted a .302 average showing that he can hit for both power and average. His seven combined homers and 29 RBIs were a pleasant sight to see, and his 42BB to 67K showed that he not only has excellent control of the strike zone but isn't afraid to take his walks to get on base.
Caissie spent the first 32 games of the season in Mesa, where he not only became a regular player but perhaps the best player on the ACL roster. Across those 109 at-bats, Caissie hit .349 to go with six homers and 20 RBIs as hard contact was the name of the game for him. Those numbers were not only impressive, but the Cubs wanted to see what he could do against better pitching and thus sent him to Myrtle Beach to finish out the season.
As expected, a promotion to the full-season leagues came with some struggles, but he did an excellent job holding his own once he got settled in. In his 22 games with the Pelicans, Caissie hit just a .233 but had a 10 game stretch north of .270. His one homer and nine RBIs weren't a concern as his power will come when he gets more comfortable with better pitching, but his keen eye at the plate continued.
Given his big 6-4 frame, Caissie is one of those outfielders born to hit for power, especially once he adds more strength and fills his body. His left-handed stroke is not only smooth, but it generates tons of bat speed and creates lots of leverage which is why he projects to be a big-time power hitter. Despite that, his swing can get a bit uphill at times which is concerning when it comes to lack of contact. That was on display during his time with Myrtle Beach, but he was able to make some minor adjustments along the way.
Caissie does show more speed than what people give him credit for, but he is not going to be a threat on the bases or someone who can change the game with his legs. Given his offensive upside and potential size profile, Caissie projects as a right fielder and could even more to DH should that become a universal position. He may need more time to develop than most at the minor league level, but he is worth the wait given the upside and potential.