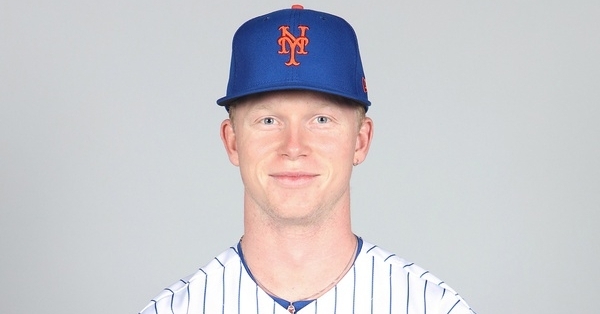 | | |
| --- | --- |
| Cubs Prospect Focus: Pete Crow-Armstrong | |
---
| | | |
| --- | --- | --- |
| Wednesday, December 22, 2021, 9:20 AM | | |
Most of the trades the Cubs made last season not only made sense but were expected when you saw the direction the team was going. The Anthony Rizzo deal to the Yankees was the most surprising deal of them all, but a close second was seeing Javy Baez traded to the New York Mets.
That is the trade that hurt the most for a variety of reasons. Not only did it seem like he was the most likely candidate to remain with the Cubs long-term, but he did so much for the team that can't be replaced. From his outstanding defense to his exceptional baserunning skills, Baez was a great player, even if the strikeouts and lack of plate discipline frustrated most fans.
When the Cubs elected to part ways with him, you had to imagine he would bring back something in return that would involve a few prospects. Instead, the Cubs packaged him with Trevor Williams and sent him to the Mets for Pete Crow-Armstrong straight up. That's right, the Cubs traded away two starting-caliber players for a prospect who hasn't done anything to this point in his career.
That isn't to say Armstrong isn't going to be a good player, as he was a highly regarded prospect in the Mets system and was since the day he was drafted. Throughout his high school career, Armstrong was often viewed as the best overall high school recruit in the nation. That was up until his senior season, when he started to take a few steps back, but the overall body of work told everyone all you needed to know.
The Mets wasted no time drafting him in the first round as they selected him No. 19 overall in 2020. Not only was that a huge get for their organization, but he came with a hefty price tag of 3.3 million dollars showing that he was a long-term investment. 2020 saw Armstrong get some time in the instructional league as COVID wiped out a minor league season, but it was the 2021 season where Armstrong was supposed to take off and show everyone the type of player he can be.
Through six games with the Low A affiliate for the New York Mets, Armstrong not only started to show his potential, but was off to an incredible start that would have gotten him promoted in the not too distant future. Not only did he hit .417, but he connected for two doubles and four RBIs as he was delivering at the plate. Add in his seven walks and six strikeouts, and the plate discipline was much better than most players his age which was another critical factor.
Although those numbers were great, it was the only taste of action Armstrong saw last season as he tore his right labrum in his non-throwing shoulder on a baserunning play. He would miss the rest of the season, but still found himself traded to the Cubs two months after that injury. From all accounts, Armstrong appears to be healthy and should be one of the prospects to watch in 2021.
That .417 start to his professional career was impressive, but it doesn't come as a shock considering the type of player he was in high school.
Armstrong has a quick left-handed swing and was one of the best pure hitters in the entire 2020 draft class as he is more of a line-drive hitter that uses all three fields equally.
Given his approach and hitting style, many scouts wonder how much power his bat will translate to, but even if he develops into a 15 homer guy, that would be a plus for this organization. The more strength he adds, the more power will follow, which will come with more development as a player. For now, he has all the makings of a future top-of-the-order bat as he adds plus speed and great baserunning instincts into his line-drive hitting approach.
That is something this team has been lacking for years and something that Armstrong will look to solidify for years to come. Along with that, Armstrong also provides the Cubs with a need they haven't had in recent years, which is an everyday center fielder. As good of a hitter as he is, Armstrong might be an even better center fielder, which is telling when you think about it.
Not only was he an advanced hitter, but he might emerge as the best defensive outfielder in the entire draft class who brings with him gold glove potential. A big reason for his success has been his exceptional reads on the baseball which allows him to get great breaks on the ball. Add in his plus throwing arm, and you have precisely the type of player this team needs going forward.