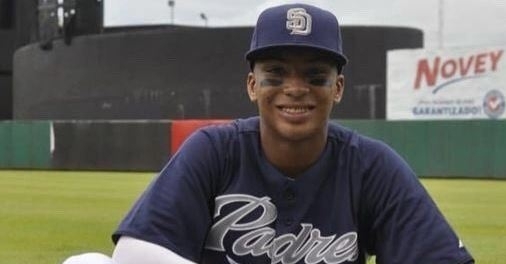 | | |
| --- | --- |
| Cubs Prospect Focus: Reggie Preciado | |
---
| | | |
| --- | --- | --- |
| Friday, December 17, 2021, 6:00 PM | | |
When the Cubs traded Victor Caratini and Yu Darvish offseason, it was done with two goals in mind. To cut salary, prepare for a rebuild, and build for the future by acquiring young talent. The first part of that deal was a no-brainer, especially when you look at how Darvish fared last year.
The second part is where things remain to be seen as most Cubs fans are happy with the trade, but some are not. After watching the Zach Davies experiment implode in the Cubs face, some fans would have instead had Darvish stick around for one more season even if he didn't pitch well. Anything was better than what Davies gave them this season.
As far as the prospects go, this is where things get interesting as no one will know for a few years who won this deal. Yeison Santana and Ismael Mena were two of the four prospects acquired, but both of them are young and years away from making a difference. The other two pieces acquired were Owen Caissie, who currently sits as the Cubs No. 9 prospect, and Reggie Preciado, who checks in at No. 8.
No one expects all four of these players to become stars at the MLB level, but if two of them make a significant difference, the Cubs will win this trade when all is said and done. As far as Preciado goes, many feel he was the cream of the crop when it comes to the prospects acquired, as he is just getting started as a pro.
The 2019 international free agent is a shortstop by trade, but has played some second base and third base so far. Preciado is not only highly regarded in the Cubs system, but he was highly regarded from the moment he declared for the International draft as he emerged as Panama's top prospect.
That allowed the Padres to not only sign him, but they signed him for 1.3 million, the most ever by a Panama-born player. When he signed, it took Preciado a little while before making his professional debut as he participated in the instructional league before playing professionally. That all happened before his time with the Cubs, and after coming aboard, the Cubs wasted no time getting him acclimated to pro ball to see what he could do.
Expected to start in the Dominican Summer League, the Cubs wanted him to be closer to their operations and thus assigned him to the ACL for the 2021 season. Not expected to play every day, at least early on, Preciado became a near regular seeing action in 34 games. Not only did he produce with 47 hits in 141 at-bats, good for a .333 batting average, but he added a .383 OBP and .511 slugging for an impressive first-year showing.
A big reason for those great slugging numbers was the extra hit ability, where Preciado accounted for 10 doubles, three triples, and three homers to go with his 25 RBIs. Add in his seven stolen bases, and he showed he could be a threat on the bases if you allow him to steal. One thing he does need to work on is his plate discipline, as his 11 walks to 35 strikeouts need to come down. However, at 18 years old last season, he showed plenty of potential and is ready to take the next steps as a player.
Preciado is extremely young, and for that reason, alone will need time to develop into the player he wants to become. The Cubs love switch hitters, and that is precisely what Preciado is as he has the potential to hit for both average and power on both sides of the plate. Despite an imposing 6-4 frame, Preciado has a much more compact swing than you would anticipate, and his promising bat speed should allow for more power once he fills out. Many people have compared him to Corey Seager during his early years, which is a fine comparison at any age.
As things stand right now, Preciado does run well, but that may change if his large frame fills out. That doesn't mean he will become below average, but don't look for him to be a burner on the bases. Defensively is where things get interesting for him and his overall long-term outlook. He possesses one of the better first steps at the shortstop position, which is excellent for any youngster.
However, given his height and projected future size, most scouts believe he could be ticketed for third base, which could give the Cubs their replacement for Kris Bryant. Not only is he athletic enough to make the transition seamless, but he has soft hands and an extremely strong arm. That arm strength is worth noting as that would allow him to move to right field if the Cubs needed to move him around to get him to the show sooner.