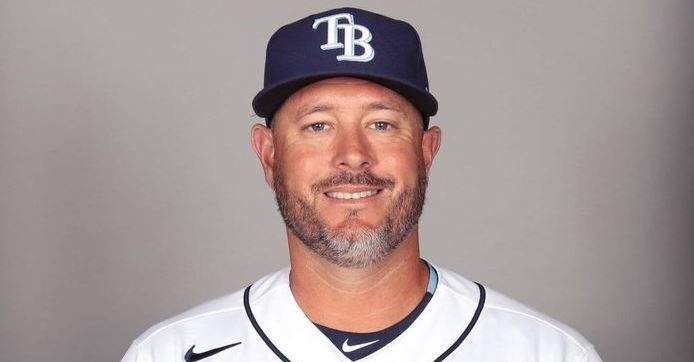 | | |
| --- | --- |
| Cubs reportedly set to hire new hitting coach | |
---
| | | |
| --- | --- | --- |
| Tuesday, November 2, 2021, 9:37 AM | | |
I give the Cubs front office a ton of credit trying to remake this organization on the fly while still trying to remain competitive. Sometimes that is a fine line to cross that either works in your favor or doesn't. Last season, it was clearly not working in the Cubs favor as they finished with their worst record since 2014 and signaled the end of a historic run for this franchise.
Over the last several seasons, there have been plenty of things that have stood out with this team, and one thing has been their lack of consistent hitting. That wasn't an issue from 2015-17 under John Mallee, but since 2018 things have continued to get worse. Chicago tried to go with Chili Davis in 2018, but he never meshed well with the players forcing his exit after one season.
Anthony Iopoce was appointed in 2019, and although there were moments when the offense looked great, the inconsistency with that group is still a growing concern, and now Iopoce is out looking for work. In need of a hitting coach, the Cubs wanted to be very careful with who they hire, especially when it seems like the offensive approach for this team will be drastically different in the coming seasons. After a month of searching, Carter Hawkins and the Cubs appear to have their man as the team has reportedly agreed to a deal with Greg Brown to become their new hitting coach.
For those unfamiliar with Brown, he has worked for a very successful Tampa Bay Rays organization and has an excellent track record for developing hitters. When you look at what that roster has done, you can see why he comes with great reviews. Not only was he the Rays minor league hitting coordinator, but he once worked for the Houston Astros, where he drafted both Kike Hernandez and J.D. Martinez in 2009, and look how those two have panned out.
Back in the old days, teams tended to hire hitting coaches with significant league experience, but not so much anymore. The new trend is hiring a minor league hitting coordinator that is part of a successful organization, and the Cubs have gone that route here. When you look at the Rays hitting within the organization, this doesn't come as a surprise, but seeing Brown hired and promoted this quickly is a shock.
After all, this was a guy who was coaching at Nova Southeastern University just two years ago. The Rays not only have one of the best-run organizations in the game, but their hitting has been top-notch from the majors all the way through the minor league system. Considering Brown was the Minor league hitting coordinator for the Rays and seeing how good some of those hitters are, you have to presume he knows a thing or two about hitting.
Keep in mind that he was also a scout with the Houston Astros long before his time with the Rays, so he has a vast background in that. All the better option for this team, so the Cubs made sure to pounce on him when they had the chance. It is unclear how his teaching at the Minor league level will translate at the MLB level, but the Rays have done exceptionally well over the last two seasons with him running the show.
Some fans may have wanted a more proven coach to lead these players in terms of hitting, but keep in mind, this is an entirely new roster that is looking for fresh faces to send a message, so the Cubs taking a swing on someone like this makes a ton of sense. Even with this hire, or should I say soon-to-be hire, this organization has gone through nine hitting or assistant hitting coaches over the past 10 years. That doesn't bode well for anyone looking to make adjustments as they have never been able to get comfortable with a set group of hitting coaches.
Perhaps with Brown coming aboard and what looks like Chris Valaika staying on staff, things are about to change. Valaika has been with most of these players this season and can give Brown some insight about what they do well or not. He then can take his knowledge and work with them to become the best hitters they possibly can be.
At just 41 years old, Brown is just getting started on what his MLB journey will become, but has already put himself on the map after two years with the Rays. Keep in mind, Tampa Bay is widely envied around baseball, much like Cleveland and Houston for their ability to blend analytics with scouting to help develop players. When you consider that the Cubs hired a former Assistant GM from Cleveland, an ex Astros front office employee, and now a former Rays Minor League hitting coach, you can see the direction this team is taking.
Chicago is a big market team, and they will be big spenders soon. However, they may have to operate like a smaller market team and focus on analytics and other ways of getting players until that time returns. Why not hire people who specialize in that and can bring a unique opportunity to this organization.
Hawkins, Brown, and Ehsan Bokhari know the Cubs are a big market team that free agents always want to play for. Can you imagine what this team can become should they be able to build an organization similar to how Tampa and Cleveland have done over the past while still spending lots of money. This is an excellent opportunity for Brown to show what he can do as he will have plenty of time and young talent to work with.