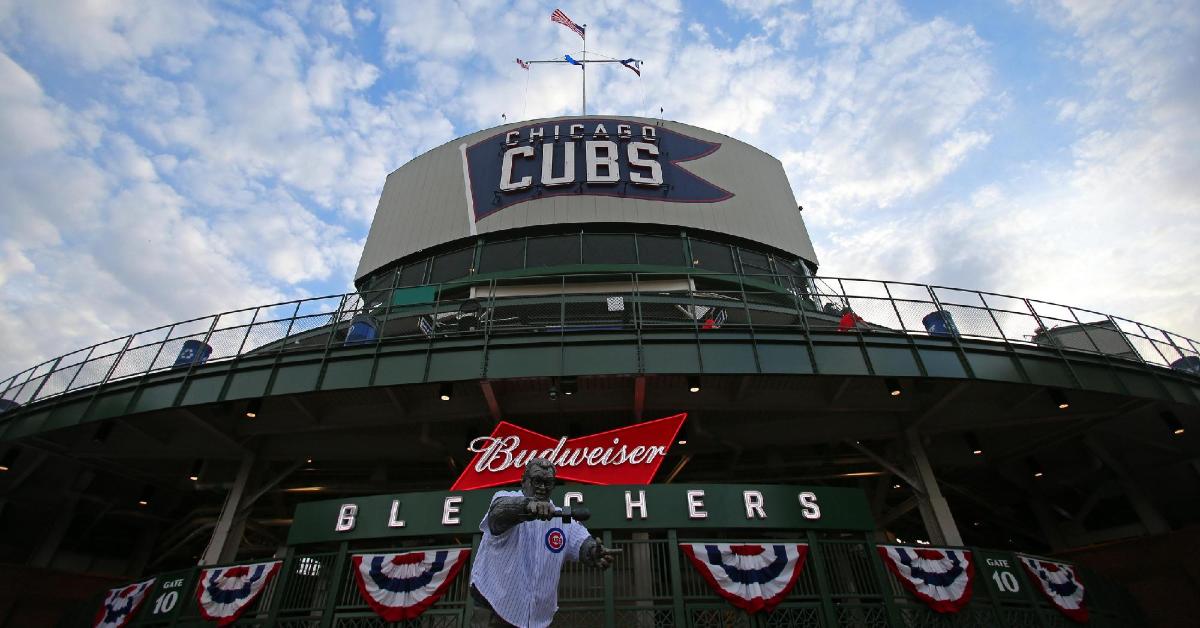 | | |
| --- | --- |
| Cubs select ten players on day 3 of MLB Draft | |
---
| | | |
| --- | --- | --- |
| Tuesday, July 19, 2022, 6:22 PM | | |
CHICAGO – The Chicago Cubs today completed the 2022 Major League Baseball First-Year Player Draft. The club made 10 selections today, totaling 20 during the three-day event.
With their 10 selections today, the Cubs took seven college players (four pitchers) and three pitchers from the high school ranks. Overall during the draft, the Cubs selected 16 pitchers (14 righthanded and two lefthanded), one catcher, two outfielders and an infielder, totaling 13 college players and seven high school players.
The Cubs began the day by selecting four-straight pitchers in the 11th-14th round, three from college (Branden Noriega – 11th round, Mathew Peters – 12th round, Shane Matthews – 14th round) and one out of high school (Luis Rujano – 13th round), before drafting their first position player of the day, Colorado Mesa University catcher Haydn McGeary, in the 15th round (443rd overall).
Noriega was recommended by area scout Ralph Reyes, Peters was recommended by area scout Zach Zielinski, Rujano was recommended by area scout Tom Clark, Matthews was recommended by area scout Greg Gerard and McGeary was recommended by area scout Steve McFarland.
A Fort Wayne, Ind. native, Peters attended Ivy Tech in 2022, where he appeared in six games, posting a 3.56 ERA with 54 strikeouts and only two home runs allowed. The righthander graduated from Bishop Dwenger High School (Ind.) in 2019 and enrolled at Oakton Community College in Des Plaines, Ill. in 2020, before transferring to Hillsborough Community College (Fla.) and 2021 and landing at Ivy Tech in 2022.
McGeary, 22, was named the Rocky Mountain Athletic Conference's Player of the Year and garnered ABCA All-Region First Team and D2CCA All-Region First Team honors in 2022. The right-handed hitting catcher led all Division II players in average (.481), home runs (35), on-base percentage (.579), slugging percentage (1.079) and OPS (1.640) in 57 games for Colorado Mesa University.
In 2021, the six-foot, five-inch, 235-pound McGeary was named the ABCA, NCBWA, NCAA.com and D2CCA National Player of the Year after he lead all of Division II in hits (88), doubles (26), RBI (88) and slugging percentage (.973). The Glendale, Ariz. native graduated from Thunderbird High School (Ariz.), where during his senior season, was named the Arizona State 4A Player of the Year, finishing in the top 10 in the nation with 13 home runs.
Chicago rounded out the three-day draft by selecting three pitchers and two position players in rounds 16-20, including three college players, outfielder Andy Garriola (16th round, 503rd overall), right-handed pitcher Garrett Brown (17th round, 533rd overall) and KeShun Collier (20th round, 593rd overall).
Garriola, 22, was named a NCBWA Second Team All-America and First Team All-Conference USA in 2022 after he hit .322 (78-for-242) with 18 doubles, one triple, 25 home runs and 80 RBI in 58 games. His 80 RBI ranked seventh in the nation, while his 25 home runs ranked ninth. The six-foot, five-inch, 235-pound Garriola set the Old Dominion school record with 49 career home runs and finished second in school history with 214 career RBI.