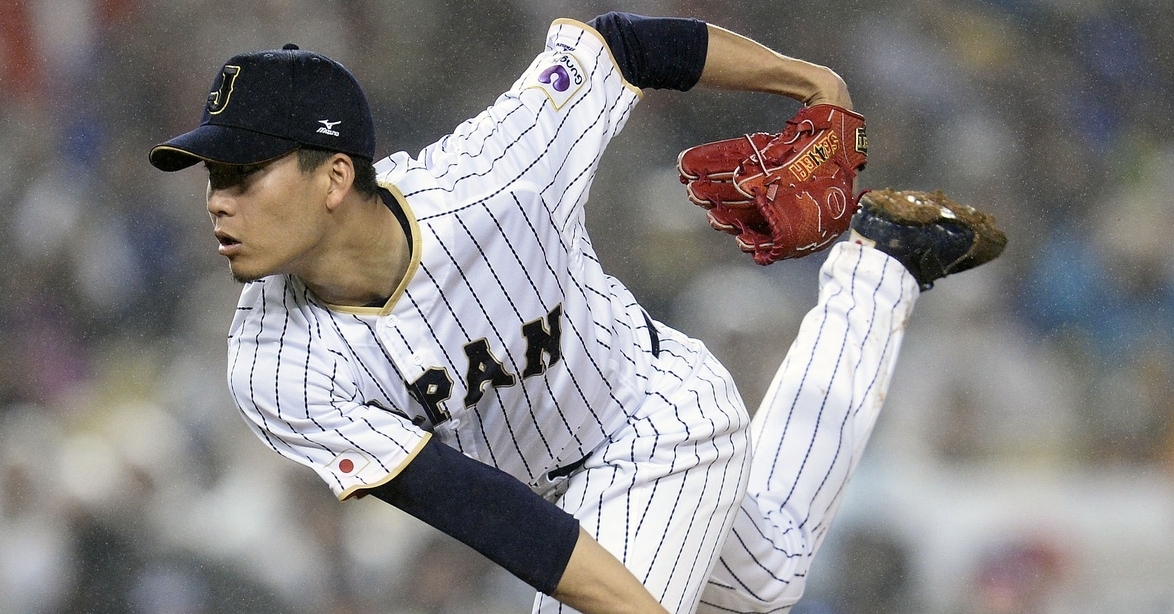 | | |
| --- | --- |
| Cubs should keep tabs on Japanese righty Kodai Senga | |
---
| | | |
| --- | --- | --- |
| Thursday, August 11, 2022, 12:00 PM | | |
Don't look now, but the current Cubs rotation could be what they trot out next season. From the rise of Keegan Thompson and Justin Steele to the veterans Marcus Stroman and hopefully Kyle Hendricks, the Cubs appear to have four of their five spots accounted for next season.
What to do with the fifth spot becomes tricky as they have plenty of options to consider. Looking at in-house options, you have guys like Caleb Killian, Hayden Wesneski, and Adbert Alzolay on the radar to potentially get an opportunity to lock down that spot. You also have to look at what Drew Smyly has done this season when healthy, and Adrian Sampson have performed well enough to at least garner some consideration beyond this year.
With several reports expecting the Cubs to land one of the premier shortstop targets this offseason, it does appear the Cubs will be in the market to be big spenders this offseason. If that is the case, why not invest some of that on one more starting pitcher as Jacob DeGrom and several others are ticketed to free agency.
Adding a guy like DeGrom or even Carlos Rodon would be huge for this team, but I don't think they will go and spend another 20-plus million on an arm, especially when you look at what is coming through this system. However, one free agent name to keep an eye on doesn't even play in the United States, as Kodai Senga would be an excellent option for the Cubs.
Senga currently plays for the Fukuoka Softback Hawks of the NPB Japanese professional league. Fans did see the Cubs land Seiya Suzuki this past winter, so you already know they have scouts in that area. Unlike Suzuki, who required a posting fee to go along with his contract, Senga will be a free agent, and therefore no posting fee will be required. That will save the Cubs a ton of money while it could also give them a great arm in the process.
The 29-year Senga is expected to leave Japan following the season and test the MLB free agent waters. A 2017 Japan World Baseball Classic team member, Senga, has been excellent this season, posting an 8-4 record with a 2.05 ERA across 16 starts. During those starts, Senga has been not only durable by pitching 105 1/3 innings, but has also overpowered hitters in the process.
Over those 105 innings, Senga has logged 115 strikeouts (28.1% of batters faced) while allowing just 33 walks (8.0% of hitters faced). Then keep in mind he has also allowed just 74 hits, and you can see why he has been so good this season. Going a bit further than that, Senga is far more than a one-hit wonder and has continued to be one of the better Japanese pitchers over the last decade.
Across his 268 starts spanning more than 1300 innings, Senga has pitched to a 2.45 ERA which is good no matter what level you are at. Granted, most Japanese pitchers struggled to live up to their NPB expectations, but regardless you are looking at someone who could step into a No. 2 or No. 3 role with any team.
When you watch Senga pitch, you have to marvel at some of his stuff. Senga consistently touches 95-96 with his fastball and has even been clocked at 100 mph. To go with that pitch, Senga brings with him a unique arsenal that features a hard-breaking slider, cutter, two-seamer, and an occasional curve that he rarely uses.
However, it is his sixth pitch that could be his best pitch as his forkball is a thing of beauty. Not only does that pitch sit in the 85-88 MPH range, but it comes with a ton of movement and a lethal late break that can make even the best hitters look foolish. Just ask Christian Yelich how he feels about that pitch after Senga carved him up in 2017.
The only concern many fans will have with this signing would be his age, as he will be 30 by the time free agency heats up. However, unlike MLB pitchers in today's game, the NPB doesn't play as many games, so there is not as much mileage on that arm as other pitchers. Senga also does a great job taking care of himself and is almost a lock to land a contract next year.
What those figures will look like is beyond me, but you must consider a 10-13 million dollar deal worth it. Even if his numbers don't resemble that of the NPB, at 13 million, he would be a multi-year bargain when you look at what most pitchers make. This is a player to keep tabs on as we head to winter.