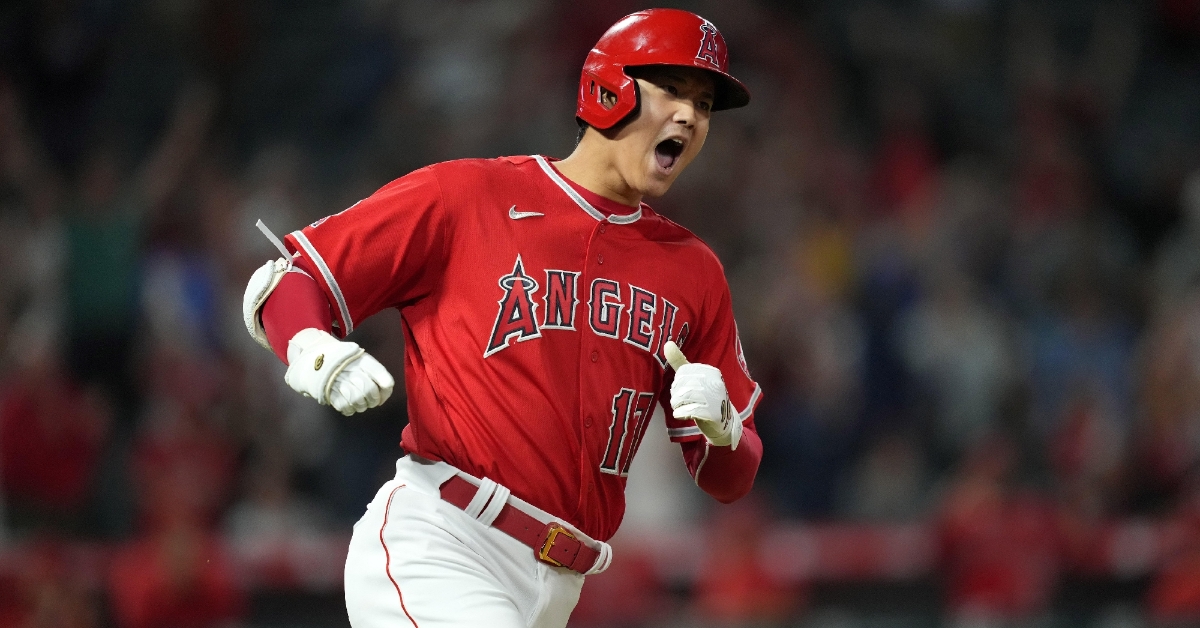 | | |
| --- | --- |
| Cubs should look to trade market to bolster pitching staff | |
---
| | | |
| --- | --- | --- |
| Saturday, October 29, 2022, 12:00 PM | | |
It has been a while since the Cubs could say they have had a great starting rotation. When the 2022 season began, those were the same thoughts yet again, although a few significant moves had things trending in the right direction.
Then you have the emergence of the Cubs' young prospects, and now the fans are excited, wondering if the team has finally developed some young and controllable arms for the future. It certainly seems that way, doesn't it?
Regardless, the Cubs want to add to their starting rotation, and picking up an ace appears to be their top priority when it comes to addressing their pitching needs.
While I understand why the team wants to acquire an ace, I do want to urge on the side of caution and be careful what you wish for. This especially holds true on the free agent market as that becomes a crap shoot of who wants this guy more. When that happens, teams tend to overpay for a guy who may never live up to that contract, and you have a bad breakup because of it.
Don't get me wrong, the Cubs have the money to spend on a frontline pitcher, but unless they land Carlos Rodon, I wouldn't shell out the money some of these guys are asking. Knowing that it might force the Cubs to be more patient on the free agent front and instead focus on the trade front to add to their rotation.
A few years ago, this would have never been a topic of conversation, but when you look at the state of the Cubs system and what they could give up, it has to be considered. The Cubs have one of the best systems in the league, filled with talented players and players who would work wonders in a trade.
If this is the direction the Cubs are looking for, why not look into Cleveland Guardians ace Shane Bieber to do the job? The Bieber situation in Cleveland is increasingly interesting as he was put on the block in July only to see the team finish 20 games over .500 and post-season bound.
Their starting pitching was a massive reason for that turnaround, and Bieber was a huge part of that. The 2020 AL Cy Young winner was brilliant again this season, posting a 2.88 ERA with 198 Ks in 200 innings. Add him to the rotation now, and he immediately becomes the ace while everyone slides into a more natural role.
You also have to look at the familiarity that Carter Hawkins has with Bieber as they were together during his time in Cleveland. Another one of those deals that may not have been talked about, it certainly should be.
Bieber may or may not be available, considering the state of the Guardians, but the Miami Marlins are a different story. Another young team loaded with pitching talent, Pablo Lopez could be an option for the Cubs to try and lure in the trade market. Not a bonafide ace when you look at the definition of what an ACE is, Lopez has been a very good and consistent starter and would fall into the No. 2 spot in the Cubs rotation.
Lopez is coming off a season where he tossed a career-high 180 innings while posting a 3.80 ERA. Keep in mind, this was a guy who was under 3.00 through 105 innings before really struggling down the stretch, so you have to like what you see in him. Lopez also owns a 3.52 ERA over the last three seasons as he continues to be a consistent arm.
At just 26 years old, should he rediscover the consistency he had during his first 100 innings this year, Lopez would be a great fallback option should the Cubs miss out on their bigger targets. If those are the numbers you get from a fallback guy, then sign me up, as he would fit in great with this rotation.
I fully expect all eyes to be on the Cubs this offseason, especially when you look at the position they are in. Now, let's just say they want an ace, but don't want to pay ace market value for one. Well, why not go all out about looking to lure Shohei Otani from the Angels to come to Wrigley Field.
It is no secret that Otani is unhappy in Los Angeles and wants out. Our generation's version of Babe Ruth has been nothing short of amazing, and I think the Cubs know that. Granted, it would take a monumental package for the Cubs to get him, but one they easily could afford.
The question then becomes do the Cubs want to risk gutting part of their farm system again for a guy who is arguably the most talented player in the league? From a pitching side of things, Otani has it all, from a high-velocity fastball to lethal secondary pitches.
That is a big reason why he finished with a 2.33 ERA in 2022 and 209 Ks in 166 innings. That translates to 11.2 K/9, as he was a buzzsaw to deal with. However, pitching is only part of his game, as he can do just as much damage at the plate as he can on the mound.
Not only would he give the Cubs that much-needed power arm at the front of the rotation, but that desperately needed left-handed power bat that they do not have. For the season, Otani hit a very respectable .273 while belting 34 homers and driving in 95.
That is following a season in which he hit over 40 homers and 100 RBIs en route to winning the 2021 AL MVP. I have been saying this for the better part of a year now. If the Cubs are going to trade to make something happen, it better be a deal worth doing and not one to just trade to make a trade. This is certainly a deal worth doing and one that would alter the future of this franchise for the next five-plus seasons.