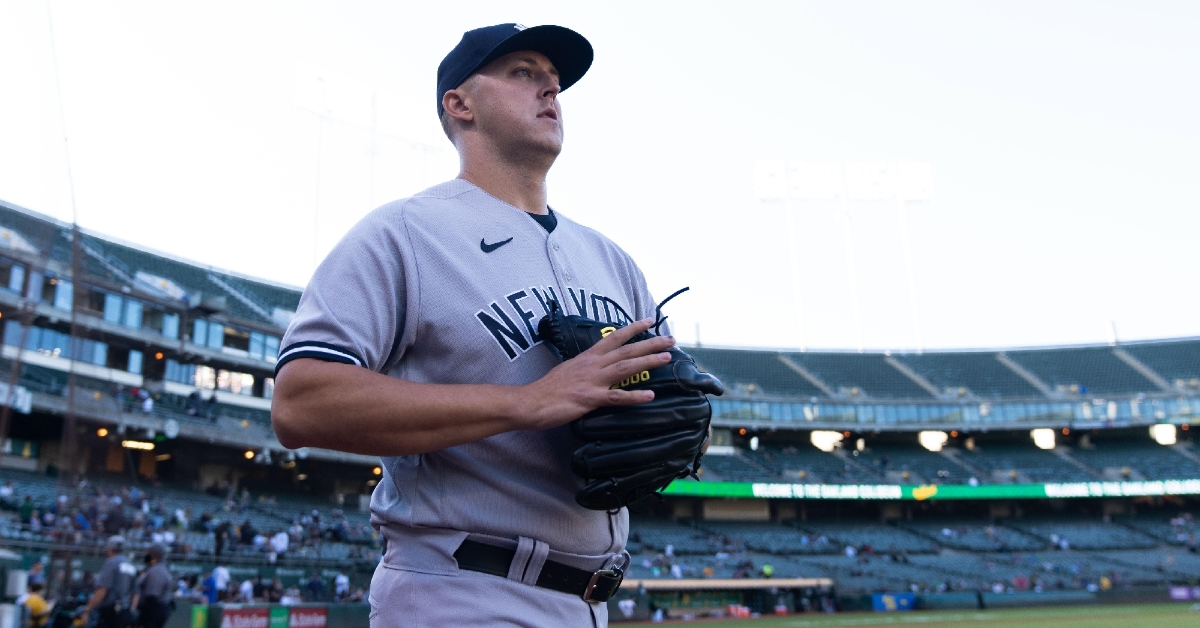 | | |
| --- | --- |
| Cubs sign Jameson Tailon to $68 million deal | |
---
| | | |
| --- | --- | --- |
| Wednesday, December 7, 2022, 7:44 AM | | |
So this is what it means to spend money. After being given the all-clear from Tom Ricketts and the ownership group, Jed Hoyer and Carter Hawkins have gotten down to business to improve this roster. It started with Cody Bellinger and finished with Jameson Taillon, as the Cubs appear to have several other deals in the works.
Taillon is the significant one here as he adds depth to the rotation and is here for the long haul inking a four-year 68 million dollar deal. The fans knew, going into the free agent process that the Cubs would be in on the starting pitching market, but no one knew their direction.
Instead of breaking the bank for an ace like Justin Verlander or Jacob DeGrom, the Cubs are more content with adding middle-of-the-rotation arms capable of doing big things. Taillon is precisely that type of move, as he can immediately slide into this rotation as the No.2 or 3 starter.
As a member of the Yankees last season, Taillon very quietly put together one of his better seasons, going 14-5 with a 3.91 ERA. That ERA may not be ace level, but it was only slightly above his 3.84 career mark. The Cubs should be very familiar with Taillon as he broke into the major leagues with the Pittsburgh Pirates and pitched the first handful of years as the ace of that team until Gerrit Cole took over.
During his time with the Pirates, Taillon never had the greatest win/loss record, but that was not his fault, as the Pirates offense was awful. Taillon was right around a .500 pitcher with the Pirates, but his ERA was in the 3.4 range, so he did his part. Back then, you had a guy throwing in the 95-97 range, but that was before he had two Tommy John surgeries.
Still, this is an excellent pickup for the Cubs, leaving the door open to possibly door more in the rotation. So, what type of pitcher are the Cubs getting in Taillon, exactly? Well, you are getting a 31-year-old veteran who has reinvented himself on the mound and knows how to pitch. Not the flame thrower he once was, Taillon still sits in the 93-94 MPH and can hit 96 occasionally.
However, what the opponents do off him stands out the most. With 177 innings of work last season, Taillon continues to be an innings eater, which has gotten lost in today's game. Being that he is working as many innings lately as he has, the results that he puts up are impressive, which includes his 4.4 walk percentage rate.
Taillon has always been a pitcher with terrific command, but last season he took it to a whole new level and ranked in the top three in baseball. His 35.7% hard-hit rate landed him in the top 20, while the 85.7 MPH average exit velocity landed him in the top 25. Those may not be elite numbers, but they are fantastic numbers nonetheless and better than most of the current starters in the Cubs rotation.
Thoughts on how #Cubs might approach the development of Jameson Taillon. @WatchMarquee

FB is wild card. Adding run to it in NYY made room for cutter. I don't think curve usage should rise. Let's see if there's a better slider shape.

Also... enjoy the terrifying graphic. ?? pic.twitter.com/g76pQQr1Ae

— Lance Brozdowski (@LanceBroz) December 7, 2022
Looking a bit more into Taillon and the type of pitcher he is now, you see a little bit of Adrian Sampson in him, only better. Sampson not only pitched well with the Cubs last season, but if the Cubs do that with Taillon and get the same results, he will be a stud at Wrigley Field.
The only thing I dislike about this deal is the amount of money the Cubs are giving a 31-year-old who will be approaching 36 by the end of the contract. At 68 million, that is 17 million a season, which is a lot of cash for a No. 2 or 3 starter. However, given how much the pitching market has shifted in two years, this is a deal for the Cubs.
As long as he can stay healthy, which has been an issue for him, you are looking at a rotation with Marcus Stroman, Taillon, Justin Steele, Hayden Wesneski, and possibly Kyle Hendricks going into opening day. That is not one of the top rotations in baseball, but it is better than last season, which was impressive in itself.
After the all-star break, the Cubs starting staff posted an ERA barely above 3.00, which ranked third behind the Dodgers and Houston. If that continues into this season and you add Taillon to that mix, things will be fun on the North Side.