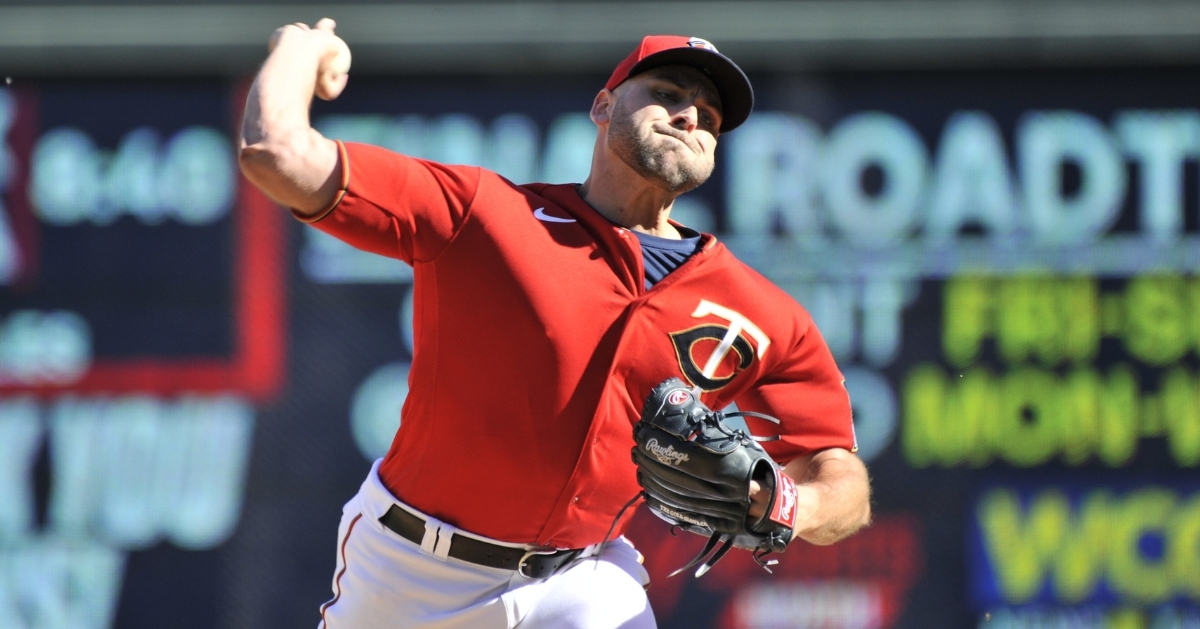 | | |
| --- | --- |
| Cubs still linked to former Twins reliever Michael Fulmer | |
---
When you dive into the current Cubs roster, you can see most of the positions have been filled, although they would like to get more done. Ideally, they would like some help at first base and third base, but they may have to settle for one or the other. From a pitching side, they are in much better shape as they currently have 10 starters to choose from, while their bullpen has some excellent options.
However, even with those great options, the Cubs bullpen still needs work as they need to add more pieces to the pen. If you talk to most Cubs fans, they would love to see a lefty added to the pen, as Brandon Hughes is the lone lefty they have. Apart from Andrew Chafin, there are few left-handed options left, so where do the Cubs go if they don't land him. That could put them in a less-than-ideal situation, but the Cubs are still actively looking at the free-agent relief market.
The one guy rumored to be linked to the Cubs is former Minnesota Twins and Detroit Tigers right-hander, Michael Fulmer. The former second-round pick in 2011, Fulmer was once a top prospect in the Tigers system and is still only 29 years old. He will turn 30 in March, but that is beside the point.
This guy took a little while to get to the majors, but once he did in 2016, he proved his worth in the Tigers organization. From 2016-18, Fulmer was the ace of the Tigers staff, starting 75 games and putting up decent numbers. He went 21-19 over his first two seasons with a 3.59 ERA before the bottom fell off in 2018. He went 3-12 that season with a 4.69 ERA.
It was the end of the 2018 season when Fulmer saw his career change; perhaps it was the best thing to have happened to him. Granted, he was never a top-notch starter when he came into the league, but he did put up two decent seasons before his rough go of it in 2018, so there was talent in that arm. However, the Tigers saw something in 2018, and they went to him with the suggestion of moving to the bullpen.
Although very hesitant, Fulmer accepted his new role and has become a very solid reliever over the past five seasons. Going back to 2019, Fulmer has pitched in 129 games, with only 14 coming as starts. 10 of those came in 2020, with the other four coming in 2021, as he was solely a bullpen pitcher last season.
During his time as a reliever, Fulmer has posted a 10-12 record, but an excellent 3.22 ERA. That brings his career numbers to 34-45, but he still has an ERA of 3.89. Adding a guy like Fulmer may seem like a small signing, but this is the perfect signing for the Cubs and one that could work in their favor.
Coming off a season where he made just under five million, look for him to get a similar deal for multiple seasons. Adding him to a young but talented bullpen would give the Cubs another swingman option similar to what Keegan Thompson and Alec Mills have previously provided.
Unlike Thompson, however that was starting by the end of the season, Fulmer would strictly be used as a bullpen guy, but one that could give the Cubs multiple innings if needed. You also have the doubleheader aspect, where he could start those games to save some of the bullpen arms.
When you look at his numbers, Fulmer often sits in the 93 MPH range with his heater, but there is more behind it than that. He uses a good change-up and solid breaking ball as his secondary pitches, which have improved with age.
His biggest issue as a starter was always consistent command; where he was great when he broke into the league, but gradually got worse. Since moving to the bullpen, the command still hasn't been great, but he is far more consistent than in the past. Look at 2021, for example, when he appeared in 52 games, posted a 2.97 ERA, and walked 20 hitters in 69 innings with 73 strikeouts.
This is a name Cubs fans should watch closely in the coming weeks as he is expected to sign soon. The fact that the Cubs have remained in on him for as long as they have leads me to believe they are the favorites and they could pounce on the opportunity.

Upgrade Your Account
Unlock premium boards and exclusive features (e.g. ad-free) by upgrading your account today.
Upgrade Now