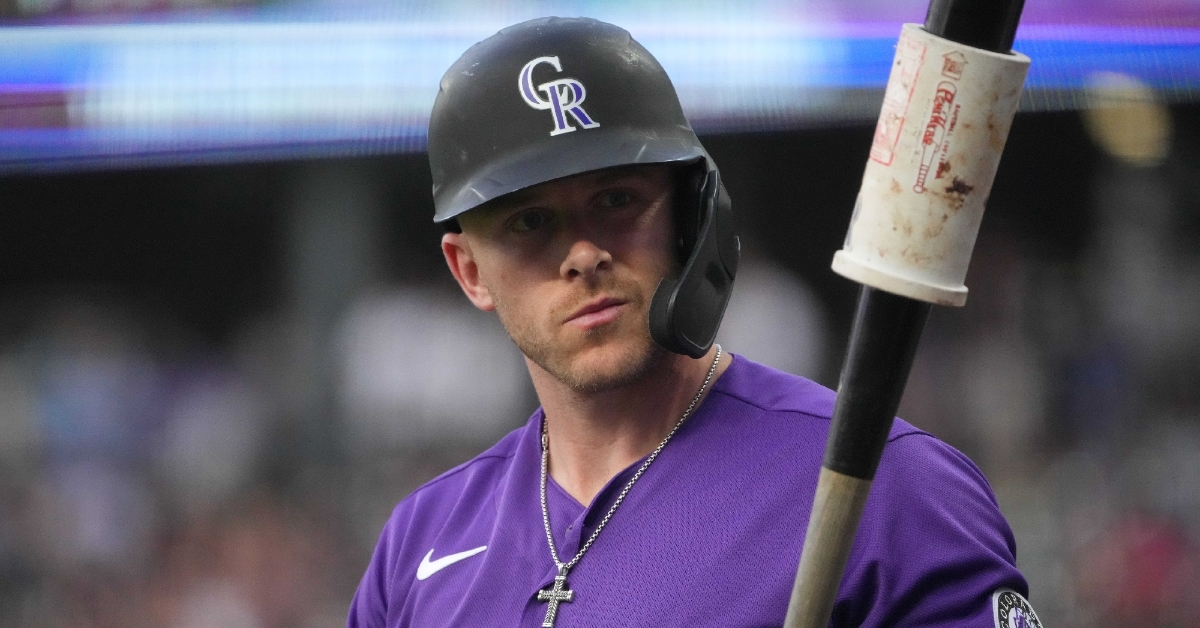 | | |
| --- | --- |
| CubsHQ Mailbag Part 2: Trevor Story, MLB lockout timeline, Balks, more | |
---
| | | |
| --- | --- | --- |
| Friday, December 31, 2021, 9:53 AM | | |
Here is our continuation of fan questions for CubsHQ.
Q: After the lockout, who do you think the Cubs will sign and why?
There are many potential options to entertain when it comes to who the Cubs will sign and why after the lockout. With an unknown on finances and the new CBA that will arise after the lockout, I think the easier way to answer this question is by providing some of the Cubs' needs which we know they will be looking to address once the lockout comes to an end.
The Cubs' top priority will be to continue to acquire starting pitching. While adding Wade Miley and Marcus Stroman are certainly welcomed additions and great pieces for the pitching staff, the Cubs can not have enough starting pitching. I expect them to look to get 1-2 more starters, one of them likely a lefty since the Cubs had only one left-handed pitcher start a game in 2022.
I also expect the Cubs to look to add to their bullpen. Whether bringing back Andrew Chafin or Ryan Tepera or just adding some bullpen arms, expect Cubs to bolster their unit through free agency.
The Cubs will be in the market for shortstops as well. There have already even reports that the Cubs will be in on the Carlos Correa sweepstakes — but if they don't get him expect them to pursue Trevor Story or another shortstop who can play solid defense behind the Cubs' pitch to contact rotation. I also anticipate the Cubs will be actively seeking an outfield bat, preferably with power. Somebody to slot in right or left field like a Nicholas Castellanos or Michael Conforto type player, but the price will be critical there.
Q: What could be a couple of solutions to the socioeconomic imbalance of the United States?
While this question was left in the dropbox moreso as a joke, I will answer this in terms of baseball. The whole reason the MLB is currently locked out is because of economics. Owner finances and player salaries do not match how the MLB and the MLBPA would like. A major league baseball player's average salary is around 1.5 million dollars, while the average owner's net worth is well over a billion dollars. The players would like to make more money which can not happen without a raise of the luxury tax threshold, among other things — so that could be a way to change the economic imbalance of Major League Baseball.
Q: Do you think they will implement cap rules like the NFL? If so, will it benefit or hurt the free-agent market and small-market teams? How will they be impacted?
The MLB currently has a luxury tax threshold, essentially a soft salary cap. Teams can go over this limit but will be penalized with a loss of draft pick, and they will be fined an amount that gets split up evenly amongst the other teams in the sport. The problem for the MLB is that the average annual value of some of these large contracts takes up a large percentage of the team's budget — meaning less money to spend on everybody else. The average role player is making less and less because the average star is making more and more. With a lifted luxury tax threshold — which is one thing expected to be negotiated during the lockout — this should allow more money for the average player to make, which can only bolster the free-agent market.
Small Market teams will be faced with the choice to spend or not to spend as they always are, but in 2020, only seven owners made less than one billion dollars, so this is not a real problem in my eyes.
Q: What is your best guess for the 2022 season? Will the MLB and the MLBPA begin talks in January? Will spring training start on time?
According to sportsbooks, it is not anticipated that the MLB season will start on time — which could drastically impact contacts and development of players all over any organization. However, I believe that the MLB and the MLBPA will begin talks in January to negotiate the new Collective Bargaining Agreement — and with the pressure of Spring Training approaching, I expect an agreement before March.
Q: Balking... Just why so many inconsistencies? I've seen a few balks called where I don't see the infraction. Others are more obvious. And do you think tons are simply missed because umps aren't looking for it, or do you think it's generally called when it's supposed to?
Balks are one of the most interesting features in sports. With right-handed pitchers, I feel like balks are called fairly accurately. When it comes to left-handers, it is like holding in the NFL. The umpires could call it on any throw-over — but they tend to only call the obvious ones on lefties.
One thing I do not get is the fact that pitchers are allowed to rock and lift their cleats without starting their windup or a balk being called after they are set — this is something that has just started to change around the MLB.