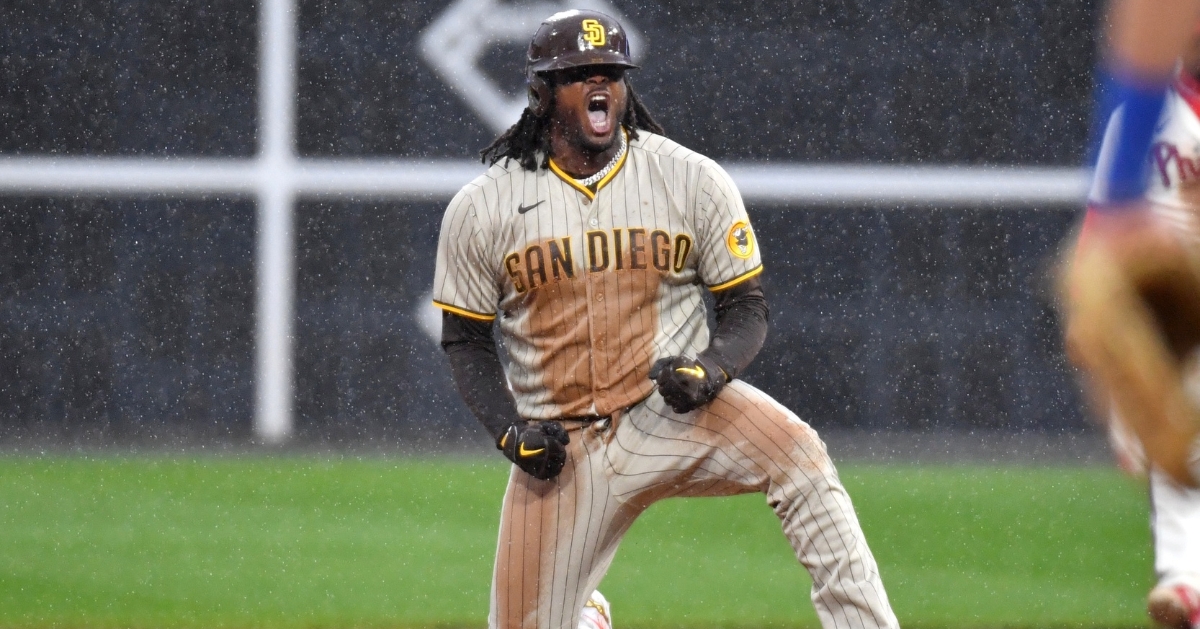 | | |
| --- | --- |
| Does slugger Josh Bell make sense for Cubs? | |
---
| | | |
| --- | --- | --- |
| Tuesday, October 25, 2022, 1:32 PM | | |
As we move closer to the 2022-23 MLB offseason, it is time to focus on the Cubs roster and their needs as a team. The apparent needs at this point would be a CF, an ace, starting pitching help, bullpen arms, and corner infield players capable of hitting for power.
With Frank Schwindel and Alfonso Rivas failing to get the job done throughout the season, other guys saw time at first as David Ross was looking to put the pieces together. David Bote and Patrick Wisdom saw some unexpected time at 1B, but neither is the answer.
When it comes to the fans, the clear name everyone wants to see at 1B would be Matt (Mash) Mervis. How could you not want him as your everyday first basemen when he is coming off a season where he hit .305 with 36 HRs and 119 RBIs? Now no one is expecting him to come in and do that from day one, but there is plenty of potential for him to put up respectable numbers close to Anthony Rizzo or, at the very worst, Carlos Pena during his time with the Cubs.
If that is what they get, the Cubs would gladly take it, as it would be way better than anything they saw this season. However, if there is one thing Mervis still has to work on, it would be his defense at 1B. Granted, he has improved, but defense is not his specialty, and it could become a liability. Thankfully, there is now a full-time DH where Mervis could play, but that would still leave a gaping hole at first base for the Cubs to fill.
Well, there is another solution should Mervis be more of a DH, and it comes in the form of a player the Cubs are very familiar with in Josh Bell. The former Pittsburgh Pirate began the season with the Washington Nationals before being traded to San Diego this season. Granted, there were some inconsistencies with his game early on, but Bell has turned into a great hitter and gives the Cubs a lot of what they are looking for.
Bell has posted a .262 average for his career, but that has been closer to .281 the last three seasons. Add that to a 25-homer and 89 RBI average per 162 games, and Bell would give the Cubs plenty of production from the first base side of things. He is a switch hitter, and the Cubs could work with this in various ways.
During his time with the Pirates, the Cubs saw the best of and worst of him, but he still managed to put up great numbers against the Cubs. When it comes to the best, look at 2019, when he blasted a career-high 37 homers to go along with 116 RBIs. He followed that up with 27 HRS and 88 RBIs in 2021, which is closer to his career average, before suffering a major power outage this year.
That is hard to believe when you look at his first-half numbers. Throughout the first half, Bell was not only hitting .311, but had 13 homers and 50 RBIs. However, once he got to the Padres, he fell off mightily as he hit just a .194 after the trade. That included a .260 average at Petco Park, which is often one of the most challenging parks to hit in.
Like most switch hitters, Bell is better from one side of the plate, which happens to be the left side, where he hits .269 compared to .244 from the right. He also has much more pop from the left side, so using him against right-handed pitchers more than lefties could be an ideal option. With Ian Happ leading the Cubs with 72 RBIs in 2022, adding a guy like Bell, who has 90 RBI potential and could play every day, gives the Cubs many options.
With reports out there that the Cubs are also looking at Jose Abreu to fill a possible 1B/DH role, Bell would be an excellent fallback option should that not happen, as he is years younger and could be locked up for multiple years at a great price. This is going to be one of the more exciting offseasons in recent memory, and it gives fans the vibes of the 2015 and 2016 offseason where the Cubs were on the verge of contending before going all in to win it all.