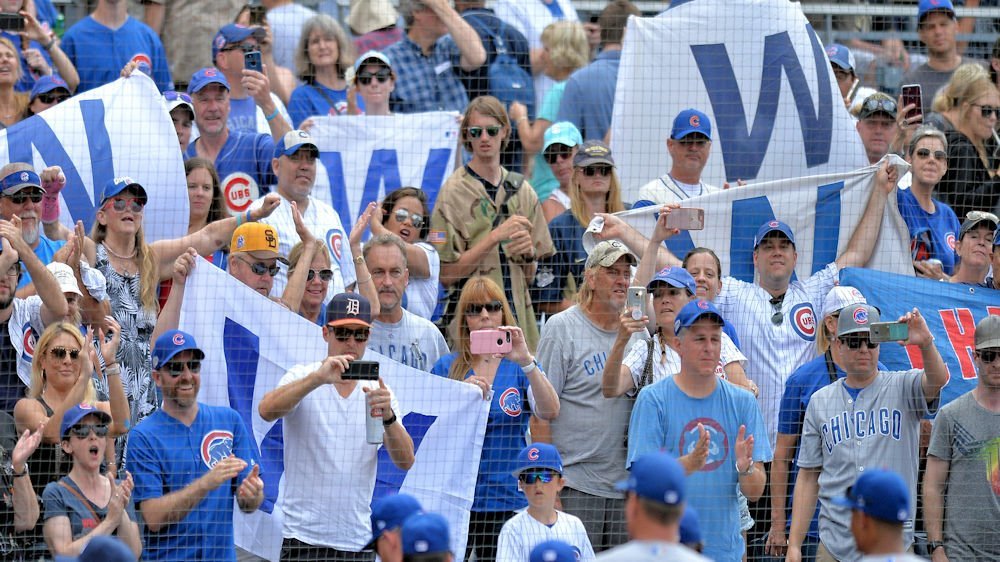 | | |
| --- | --- |
| Down on Cubs Farm: The Calm before the Storm | |
---
No teams were in action on Tuesday as both Iowa and South Bend get ready to roll for their first-round playoff series. Both teams are set to begin on Wednesday with hopes of advancing past the first-round round.
IOWA CUBS: The Cubs finished the season 75-65 and a full six games ahead of second-place Memphis to earn the division title. Things will not be easy for Iowa in their first-round matchup as they hit the road to take on the Round Rock Express who finished the season 84-56 four games ahead of second-place San Antonio.
The good news for Iowa, however, is that they have a strong case to win game one of the series as Pacific Coast League pitcher of the year Colin Rea is set to take the ball. Rea has been the ace for the Cubs all season long, as he finished the season 14-5 with a 3.95 ERA. The 14 wins were good for tops in the PCL while his 3.95 ERA was also top 3. Following Rea, the Cubs have some options, but with Alec Mills and Adbert Alzolay now on the North Side, the rotation is not quite as deep moving forward. Look for both Tyson Miller and Matt Swarmer to start in this series as well.
Offensively, the Cubs are a completely different looking team as the September call-ups have taken a toll on the Iowa roster. In the past seven days, Daniel Descalso, Ben Zobrist, Taylor Davis, Willson Contreras, Albert Almora, and Robel Garcia have all been promoted or reinstated from AAA to the Bigs. That has forced Iowa to test their depth bringing up several players from Tennessee in the process. David Bote, who still must stay with Iowa for five more days should have a considerable impact in this series. Jim Adduci, Vimael Machin, and Trent Giambrone will also look to lead the way. After releasing Mark Zagunis late last week, he may clear waivers and return to Iowa if he desires which could add even more depth to the Iowa Roster.
If Iowa wants to advance to the second round of competition, they certainly need to play better in this playoff series as the Express took it to the Cubs during the regular season. In 16 games, Round Rock was 11-5 against Iowa including 5-3 in Round Rock where the Series begins. They played better at Iowa going 6-2 including a 3-game sweep in late July.
My prediction for this series is that Iowa manages to steal at least one of the first two games in Round Rock but can't get much else going falling to the Express 3-1 to end their series. This will be the series most of the MLB front office watches as the remainder of September callups will happen once the Iowa season concludes.
These Division Champs are ready for more champagne showers ??. Game 1 of the Postseason Presented by Premier Chevy Dealers starts tonight!

?? @RRExpress
?? Dell Diamond
? 7:05 PM
?? AM 940 / @tunein
?? https://t.co/06uW5OsZKv pic.twitter.com/wa8Wc2QQ8q

— Iowa Cubs (@IowaCubs) September 4, 2019
TENNESSEE SMOKIES: Their season is officially over, but they are still playing a vital role in the Cubs organization. With some many Iowa players now in Chicago, Tennessee has taken the liberty to be the revolving door Iowa has needed to influx them with new talent for the stretch run. Michael Rucker, Craig Brooks, Wyatt Short, Charcer Burks, and Machin are just some of the names that have been added to the roster the past two weeks. Former Tennessee ace Miller has now been at Iowa for about two months and despite his struggles seems to be getting better as the season has gone on.
MYRTLE BEACH PELICANS: Season over
As a reminder, since we didn't make the playoffs... we're not playing any baseball games today or tomorrow. All playoff ticket buyers will be getting an email at 11:30 am.

Also, the ballpark is closed until Monday.

Stay safe. pic.twitter.com/SnIs0I6tLr

— Myrtle Beach Pelicans (@Pelicanbaseball) September 4, 2019
SOUTH BEND CUBS: Following their 39-30 second half to help them finish a system best 76-61 the Cubs get set for their first-round playoff appearance against a very familiar foe. After closing out the regular season with second-half league champions Bowling Green, the Cubs will have another shot against the Hot Rods as that is who they will open the playoffs against. Faustino Carrera has been tabbed the game one starter as he led the team in ERA at 3.65 and strikeouts 105. Had Brailyn Marquez not been promoted this would have been his game.
Other pitchers we should expect to see this series are Riley Thompson and Derek Casey as those three have been the stable fixtures in this rotation. Is it possible that the Cubs may elect to send Marquez back to South Bend to continue his season? Yes, it is but that seems highly unlikely especially since Zach Mort and others from Eugene have stepped in and filled the void nicely.
Offensively, the Cubs have gotten better as the season has gone on with help from Eugene of course. After landing near the bottom of the pack most of the first half offensively, additions like Darius Hill, Nelson Maldonado, Jake Slaughter, Caleb Knight, and Chase Strumpf South Bend has been clicking on all cylinders offensively as the influx of the Emerald bats have made an impact. Brennan Davis returning from his second injury of the season is also a massive plus as his bat was missed during his missed month of action.
With Eugene having their season end, the addition of some of these players will be huge in terms of experience for South Bend as the Emeralds were the 2018 league champions. Yes, this is a different league, but those players have won in the playoffs before and may know how to do that again.
Unlike in AAA, the quarterfinal round of the Midwest League Playoffs is on a best of three series as the Cubs must start fast to guarantee themselves at least three games. In 16 games during the regular season, the Cubs managed a 10-6 record against the Hot Rods including a 7-3 mark at home which is where game one takes place. That 7-3 record came with an early-season three-game sweep and then taking 2 of three to end the year. South Bend went 2-1 and 1-2 in both series at Bowling Green but fared better against the Hot Rods in the first half compared to the second half.
?? Let's get the playoffs started! ??

Tickets to game 1 tonight against Bowling Green are available at the #SBCubs Box Office, by calling (574) 235-9988 or clicking the link below. Let's pack @FourWindsField!

TICKETS ?? https://t.co/KIggU54Qsi pic.twitter.com/xilsKdWOLn

— South Bend Cubs (@SBCubs) September 4, 2019
EUGENE EMERALDS: Season is over but keep an eye on some system movement for playoff help.

Tags: Cubs Baseball
,
Colin Rea
,
,
Adbert Alzolay
,
Tyson Miller
,
Daniel Descalso
,
Ben Zobrist
,
Taylor Davis
,
Willson Contreras
,
Robel Garcia
,
David Bote
,
Jim Adduci
,
Vimael Machin
,
Trent Giambrone
,
Mark Zagunis
,
Michael Rucker
,
Craig Brooks
,
Wyatt Short
,
Charcer Burks
,
Faustino Carrera
,
Brailyn Marquez
,
Derek Casey
,
Caleb Knight