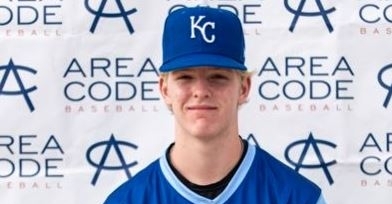 | | |
| --- | --- |
| Draft Breakdown: Cubs 19th rounder Brock Blatter | |
---
| | | |
| --- | --- | --- |
| Saturday, August 20, 2022, 12:12 PM | | |
With the 16th and final pitcher taken by the Cubs in the 2022 MLB draft, they waited until the 19th round to make that selection. Unlike the recent run of arms that saw them target guys with more experience, they went back to the prep circuit and added a talented RHP from the state of Montana.
Not only is this one of my favorite names, but the kid just turned 18 and is another tall pitcher, so there is that. How tall, you may ask? Well, how is 6-5 and 200 pounds for you? That is one big prep arm, so you can see why so many colleges wanted him and why the Cubs took an interest in him, even if it was later on.
Blatter is a two-sport athlete who was also very good at basketball. Being the top-rated baseball player in Montana, it is clear where his future stood. When it comes to the Cubs, I think they know he is almost certain not to sign with them, but why not try and see if something sticks.
Another one of those pitchers who participated in the draft league, Blatter, had a ton of success as he averaged 12.7 strikeouts per nine innings while also inducing a 67% ground ball rate. Add in an average exit velocity of 75 MPH, and players had a time squaring him up and making solid contact.
A big reason for his success was a high spin rate on all his pitches that often changed the hitter's perception of what was coming. His fastball sits around 91-93 MPH and has a 78% ground ball rate attached to it with a .185 average. To pair with that comes his secondary pitches that start with an 85 MPH slider.
?????????? ?????????????? (@Brock_Blatter)
Age: 17 | @SCSpikes

??12.7 K/9, 67% GB%, 75 mph avg. EV??

??FB: 91-93(T95), 2495 rpm avg, .185 BAA, 78% GB%
??SL: 83-85, 2658 avg, 39% Whiff%, 55% O-Whiff%,
??CB: 80-81, 2723 avg, -15" IVB, -7" HB, 67% Whiff%, 120 Hammer+ pic.twitter.com/F3JOqGAjzy

— MLB Draft League Data (@draftleaguedata) July 8, 2022
With that pitch comes a spin rate of over 2600 RPMs while inducing anywhere from a 39% whiff rate up to 55%. Blatter also has an 81 MPH curveball that he is starting to use more, and that comes with a spin rate of nearly 2800 RPMs which is considered elite.
Unlike most of the Cubs later round picks, Blatter was a top 500 prospect as he checked in at 407. Looking at things that way, should the Cubs somehow find a way to sign him, you could say that he is a late-round steal. Many teams are scared away due to his lack of history, but that is what happens when Montana doesn't have many baseball schools, making it harder to scout him than others.
For as many teams that are scared away from him, you have tons of teams intrigued by him, and that stems from how much improvements he has made in terms of the success of his pitches. He pitched in Arizona and for the Area Code Select Brewers this spring, where he mostly pitched in the upper 80s, but also made his way to MLB's Draft League during the summer, where he initially struggled with control, but started throwing a fastball in the 91-95 mph range. That is a good thing, as it shows more to be had with his 6-5 frame.
Blatter is now a 6-foot-6, 215-pound right-hander with a great frame and solid arm talent. He has thrown two breaking balls, though the slider is the better of the two. There are a few teams intrigued with Blatter's size and improving stuff, and he would seemingly have plenty of projection remaining as a cold weather arm who hasn't pitched too frequently. He was the first high school player drafted out of Montana since righthander Gage Hinsz in 2014.