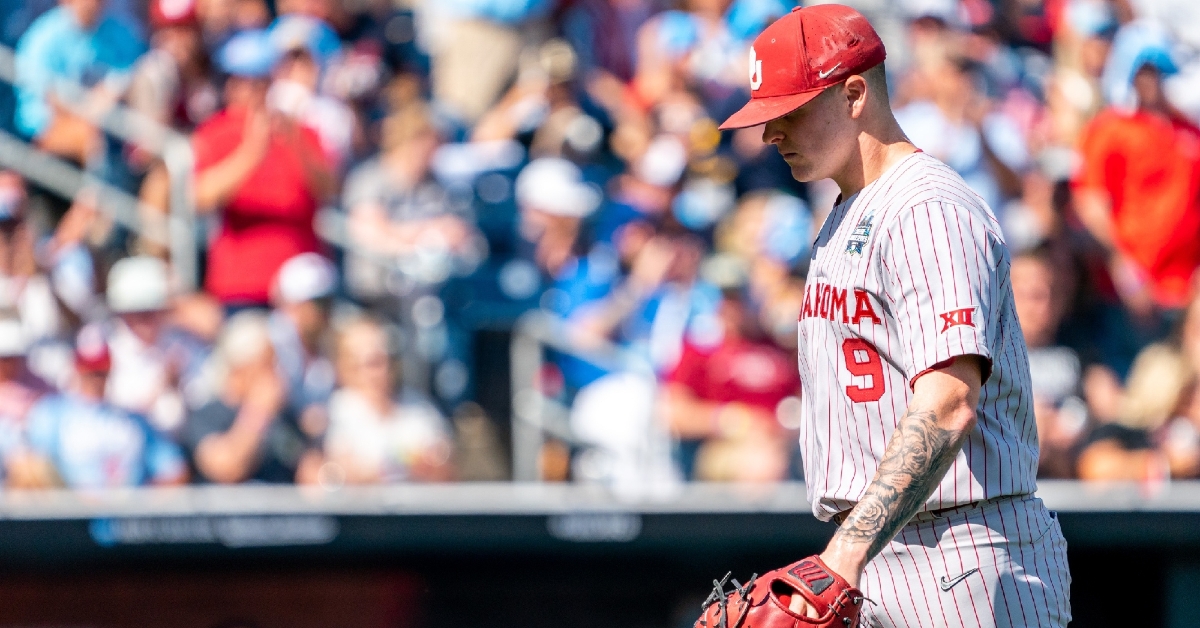 | | |
| --- | --- |
| Draft Breakdown: Cubs first-rounder Cade Horton | |
---
| | | |
| --- | --- | --- |
| Monday, July 18, 2022, 5:00 PM | | |
Get Ready, Cubs fans. Over the next several weeks, we will get to know the 20 new players joining the Cubs roster or, hopefully, will join their roster. With the 2022 MLB draft officially underway, the Cubs will be very busy the next few days as they look to improve their roster not only this season but also for years to come.
This could be the most crucial draft for the Cubs in recent memory as this could determine if this is a lengthy rebuild or a short one or two-year retool. Granted, most of these players will not contribute immediately, but you do have to look at what they will be doing in the coming seasons.
For the Cubs first pick in the 2022 MLB draft, they selected RHP Cade Horton from the University of Oklahoma at No. 7. Unlike a lot of the early selections, this one was brought with significant question marks as many people felt this was a reach for the Cubs. When you look at the season he had and being that he was ranked the 24th best prospect, the Cubs had to see something in him and must be banking on his potential.
Not only was he a two-sport start in High School, but he was one of the best two-way baseball talents as he played pitcher and shortstop. He was so good that many felt he was first or second-round worthy then, but chose to go to college after being unable to sign a deal. Immediately after arriving at Oklahoma, things didn't go as planned as Tommy John surgery in February forced him to miss his entire freshman season.
Once this year began, Horton began the season as the Sooners starting third baseman and didn't take the mound until March 29, where he struggled mightily with a 7.94 ERA. That is not what the Cubs are banking on, and his postseason performance perhaps saw him climb the draft boards the way he did.
Across five postseason starts, Horton not only went 31 innings, but posted a 2.61 ERA. He added 49 strikeouts over those 31 innings as he was simply overpowering. Just ask Notre Dame how good Horton was during their matchup in the NCAA tournament.
After being down a bit velocity-wise earlier in the season, that velocity came back in the postseason, where he was back to his 94-96 MPH stuff while maxing out at 98 MPH several times. Pair that with improved arm side carry and run, and his fastball was lethal at times.
The key to Horton and his success is a secondary pitch that is a difference maker in this league which happens to be his slider. After toying with a cutter for a while, Horton ditched that idea and stuck with the slider as that pitch tends to sit in the 88-90 MPH range with a wipeout two-plane break. Add in a low 80s curve that he will have to use more often than he does now, and Horton has three pitches to work off of that can make life difficult for a hitter.
Another thing the Cubs loved about Horton is his ability to keep working on new things, as he has now started to add a fading changeup into his repertoire. From a velocity side of things, that change sits around 87 MPH, which is good, but he doesn't land it for strikes consistently enough to be used as a fourth pitch.
A quality athlete who looked rusty, but not out of place at third base for the Sooners, he pounded the zone with his fastball and slider during the postseason. He doesn't come with a long track record of college performance, but his ceiling as a No. 2 or 3 starter could land him in the top 40 picks.
You have to wonder if the Cubs reaching for him has more to do with his potential as both a two-way player or a starter. We have seen Shohei Otani's success as both a starter and position player, so maybe the Cubs are hoping Horton can do the same.
I find that highly unlikely, but instead feel the Cubs think if he focuses solely on third base, he could become a great hitter while, on the flip side could emerge into a solid rotation option if he remains dedicated to pitching. Regardless, this pick will come with plenty of question marks as many people felt the Cubs reached for him at No. 7.