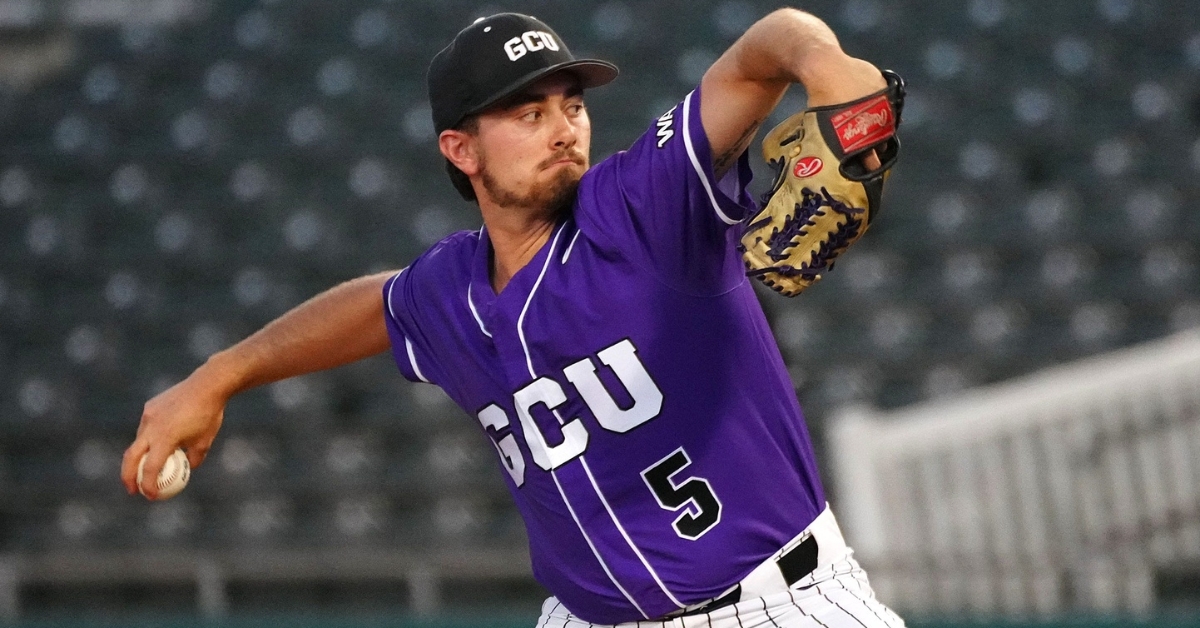 | | |
| --- | --- |
| Draft Breakdown: Cubs seventh-rounder Nick Hull | |
---
| | | |
| --- | --- | --- |
| Tuesday, July 26, 2022, 2:16 PM | | |
Seven rounds into the 2022 MLB draft, the Chicago Cubs came away with six pitchers. They added to that list in round seven when they selected RHP Nick Hull from Grand Canyon State University.
Of all the pitchers drafted by the Cubs, Hull was one of the ones I was less familiar with, so finding out what he brings to the table was a bit more challenging. Hull was the first pick off the board that wasn't listed in a top prospect list, but that is not all that uncommon when you get to this stage of the draft.
Unlike most of their earlier picks, Hull is a 23-year-old senior with plenty of experience and should be had for an under-slot value to help the Cubs save money. Grand Canyon State has turned into a baseball powerhouse in recent seasons, and the Cubs have benefitted from that by putting tons of scouts in that area during the season.
From a stuff side of things, he has the stuff to be a reliable pitcher at the Major League level, but not a difference maker, which is something no one wants to hear. Unlike the earlier picks that relied on a big heater to set up their secondary pitches, Hull could pitch backward and have arguably more success in the pross.
His fastball is typically in the 92-93 MPH range, but given his frame, don't be surprised to see that tick up a bit as he goes through the developmental process. His best pitch happens to be an 82 MPH slider that some would argue is the best slider in this entire draft class.
Going back to a start earlier this season, Hull had eight strikeouts, with all eight coming off that slider. Even if the velocity is slower than most sliders, his 3000 RPM spin rates make it extremely difficult to hit, and the Cubs love pitchers with good breaking stuff or high spin rates. Hull has both, so the pairing seems like a match made in heaven.
Adding college-level arms is sometimes the way to go as they have more experience and are closer to being read than high school products. Hull has the experience and was very good with the Antelopes for a long time. Take his 4.04 career ERA out of the equation for a minute.
Hull was a very busy man making 79 appearances and 25 starts. He had tons of success during that time as he posted a 15-5 record to go with that ERA. HIs 98BB/214K ratio is not quite where the Cubs want it to be, but he is a legitimate strikeout pitcher with a ton of stuff.
This is one of those classic picks that teams often use when they have long-term plans for someone. That could mean he is in the Cubs future plans, even if it is several years down the road. If I could compare him to anyone right now, it would be Adam Ottavino, mainly because of his slider.
Ottavino has been one of the most reliable bullpen options for five seasons, but Hull is projected to be a starter over a reliever. Regardless of what the Cubs plan on doing, this is a tremendous mid-round pick that comes with plenty of potential and could have a more significant impact than some think.