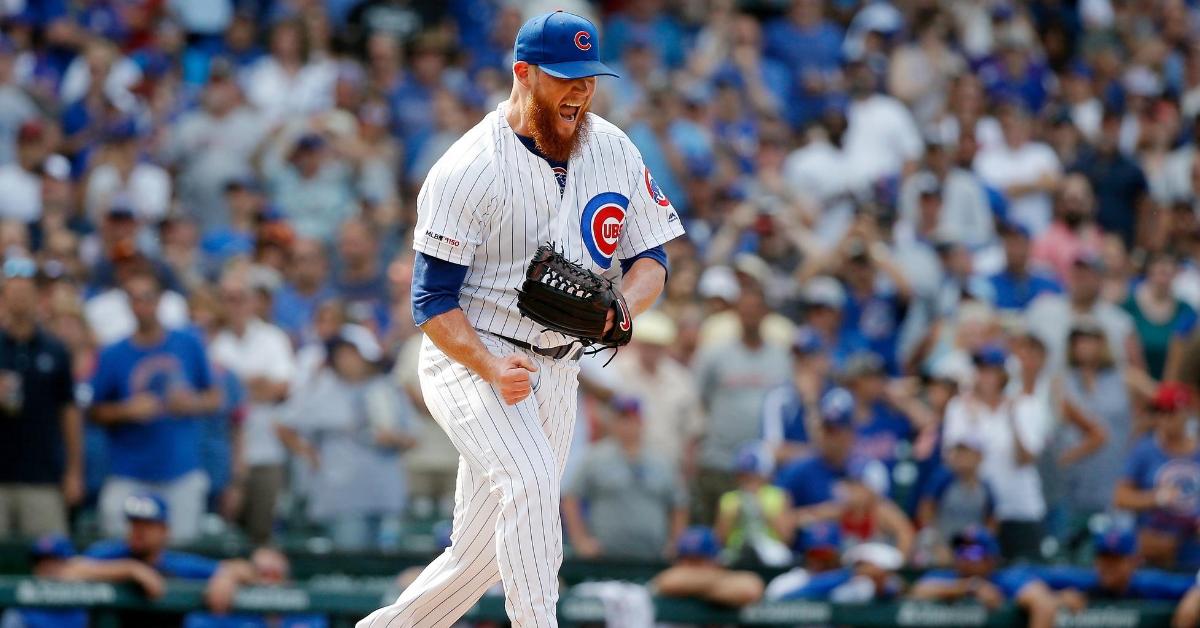 | | |
| --- | --- |
| Free Agency Focus: Cubs pitching targets this winter | |
---
| | | |
| --- | --- | --- |
| Friday, December 2, 2022, 7:54 AM | | |
It has been well reported early on in the offseason that the Cubs will be frequently featured and linked to a plethora of players via free agency or the trade market. The Cubs are coming off their second straight losing season, and are in the midst of their second full rebuild in the last decade.
Taking COVID out of the picture, the Cubs just had their lowest season-wide attendance since 1997, according to baseball reference — so fans are obviously frustrated with ownership's lack of wildness to spend in order to supplement the product on the field, all of course while fans are forced to fork over baseball's most expensive fan experience just to watch a team with no playoff hopes.
So this offseason is crucial for Jed Hoyer and the Cubs. The back half of the 2022 season pointed toward a positive future, and the easiest way to make that future more positive and arrive sooner is to acquire talented players — which the Cubs, according to Hoyer, have intentions to do this winter.
It's early in the offseason, but the Cubs have been linked to a multitude of names this offseason, and we are gonna break them down.
Let's look at the pitchers:
Craig Kimbrel is once again a free agent. As many remember, the Cubs signed the future Hall of Famer in 2019, and he struggled mightily until 2021. That year, Kimbrel had a .49 ERA and was traded to the White Sox at the trade deadline, and has since given up 38 earned runs in 83 innings for the White Sox and Dodgers since the trade. However, Kimbrel is believed to have some good years left, so the Cubs may look to reaquire their old friend to shore up the back end of a young bullpen.
CHRIS BASSITT SP
Chris Bassitt is the type of pitcher who makes sense for the Cubs. He is not an ace of a playoff rotation, and he is not a power pitcher — but he gets out and prevents runs, which is what you ask for from a pitcher. Since 2018, Bassitt has never had an ERA below 3.81 and has sported a record of 44-23 in those seasons. He averages six innings per start, which feels like a horse in this day and age. Despite being almost 34, there should be a lot of suitors for the right-hander.
JAMESON TAILLON SP
Taillon is a free agent after a 14-5 campaign with the Yankees in 2022, making a reliable 32 starts for New York. With a career ERA of 3.84, Taillon would slot toward the back end of a solid rotation. The modern-day pitcher is a strikeout pitcher, and Taillon is not — but nonetheless has proven to be a solid right-handed arm.
KODAI SENGA SP
Kodai Senga has been lighting up the JPPL in Japan over the last 11 seasons. Most specifically, since 2018, his ERA has not been below 2.79. The 30-year-old just turned in an 11-6 campaign, with a 1.89 ERA and 159 strikeouts in 148 innings. He is reported to be making the jump from Japan to the MLB this offseason, and the Cubs have been linked to Senga because of Seiya Suzuki — but Senga has interest from the Rangers, Giants and more thus far.
CARLOS RODON SP
Carlos Rodon is the best pitcher available in the Cubs' price range this offseason (assuming Jacob deGrom and Justin Verlander will command more than the Cubs are willing to spend) but has some glaring injury issues. But Rodon has made 55 starts in the last two years and has kept his ERA below .300, with over 400 strikeouts over his last 300+ innings. Rodon has been a great player and made an all-star game in each of the last two seasons. He may be a steep price, but Rodon has ties to Chicago and could be the horse atop the Cubs rotation, assuming he is healthy.
NATHAN EVOLDI SP/RP
Add Evoldi to the list of former Red Sox hitting the open market that the Cubs are expected to be interested in. Evoldi has been all over the MLB in his 11 seasons but has been excellent over the last three seasons for Boston. Evoldi would likely slot No. 3 or No. 4 in the Cubs rotation, but the veteran right-hander has proven that he can strike you out, or get you to ground out during his career. The Cubs could take a flyer on the to-be 33-year-old this winter.
Should the Cubs acquire any of these rumored targets, we will have more in-depth coverage of the signings.