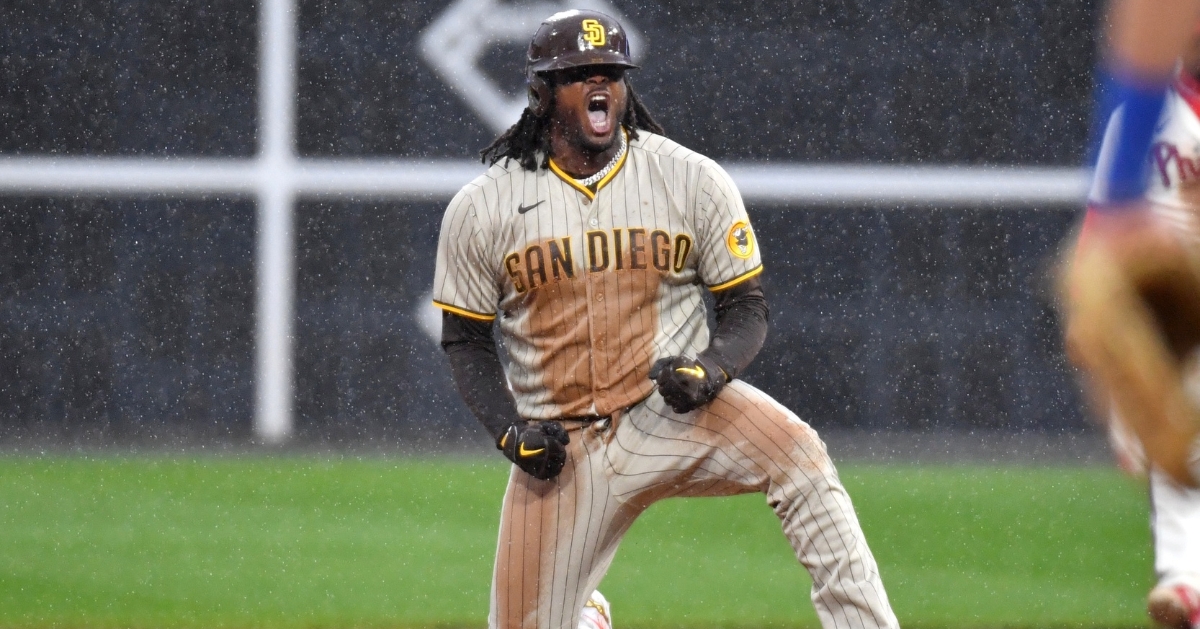 | | |
| --- | --- |
| Free Agent Focus: Four Cubs options at first base | |
---
| | | |
| --- | --- | --- |
| Saturday, December 3, 2022, 9:54 AM | | |
Well, that escalated quickly, didn't it? After hearing that the Cubs were heavily invested in making Jose Abreu a part of this team for the better part of a month, the Houston Astros swooped in out of nowhere to pluck the free agent off the market. In the process, they signed him to a three-year 60 million dollar deal which is more than the Cubs would have given him anyways.
That puts the Cubs back into a pinch as to what they need and want to do at first base heading into next season. The breakout season that Matt Mervis put forth in the minors will likely earn him a shot in the spring, but he is still a rookie and needs work defensively and against left-handed pitching. With that being the case, look for the Cubs to go with a semi-platoon role or at least bring in another 1B who could be their DH if necessary.
Abreu was the perfect candidate for that, and that was a huge reason why the Cubs were so attracted to him in the first place. Now that he is off the market, what are the best options for this team?
Josh Bell
Josh Bell remains a possibility, but his price tag might be too steep for the Cubs, especially if he gets the four years he is asking for.
Ranked 38th among the best available free agents, Bell is a switch-hitting 1B which would allow the Cubs to use him against Lefties to spell Mervis some days off. They could ultimately choose to permanently leave Bell at 1B as he is a better defender, allowing Mervis to focus on the DH position.
Trey Mancini
If finding a possible starting 1B is the Cubs plan and putting Mervis at DH, then why not look at Trey Mancini for that spot? Recently with the Houston Astros, the addition of Abreu probably means the end of the road for the 30-year-old, with the Astros putting him in a position for a fresh start.
After overcoming Colon Cancer, Mancini was the feel-good story of the MLB for several years, putting together the best three-year run of his career. That was until the second half of 2021, which carried over to this season, as he could be on the verge of that downward trend to end his career.
One of the better defensive first basemen on the market, Mancini has seen his offense take a dip, but there is still one thing he does exceptionally well. That would be crushing left-handed pitchers, which is why he becomes an option. Should the Cubs want to go with a righty-lefty 1B platoon, you have to look at Mancini for that position, as he gives the Cubs the best of both worlds.
While those may be the premiere targets available, there are several other guys the Cubs may look at for a possible short-term fix.
Yuli Gurriel
Sticking with the Astros, you will see that 38-year-old Yuli Gurriel is available. From an age side of things, Gurriel doesn't fit the Cubs plans, as Mervis would be the better option than paying Gurriel for one or two years.
However, when it comes to clutch hitting and playoff experience, Gurriel has that, and that type of experience and leadership would be great for any clubhouse. Speaking of quality clubhouse guys, Brandon Belt is also available and could be an excellent short-term platoon option.
Like Gurriel, Belt is 34 years old and is going into the back end of his career. However, there was a time when he was one of the best hitters in the game from 2012-17. Those days may be over, but he still has tremendous patience, plate discipline, and bat-to-ball contact skills.
All three of those are things the Cubs lack, and having a bat like that in their lineup could have lasting impacts on how this team is constructed in the future.
Luke Voit
Another guy with a ton of early career success is that of Luke Voit, who finds himself as a free agent again. Much younger than the other two mentioned above at 31, Voit is still only a temporary fix and would be a one or two-year placeholder in a platoon role.
Ranked in the top 10 in the majors from 2018-20 in several hard-hit offensive categories, things have gone poorly for him the last two seasons. Injuries have been a reason for that, but so has a massive uptick in his strikeout rate. Nonetheless, this is another short-term option the Cubs could look at if a platoon strategy is ultimately what they want to do.