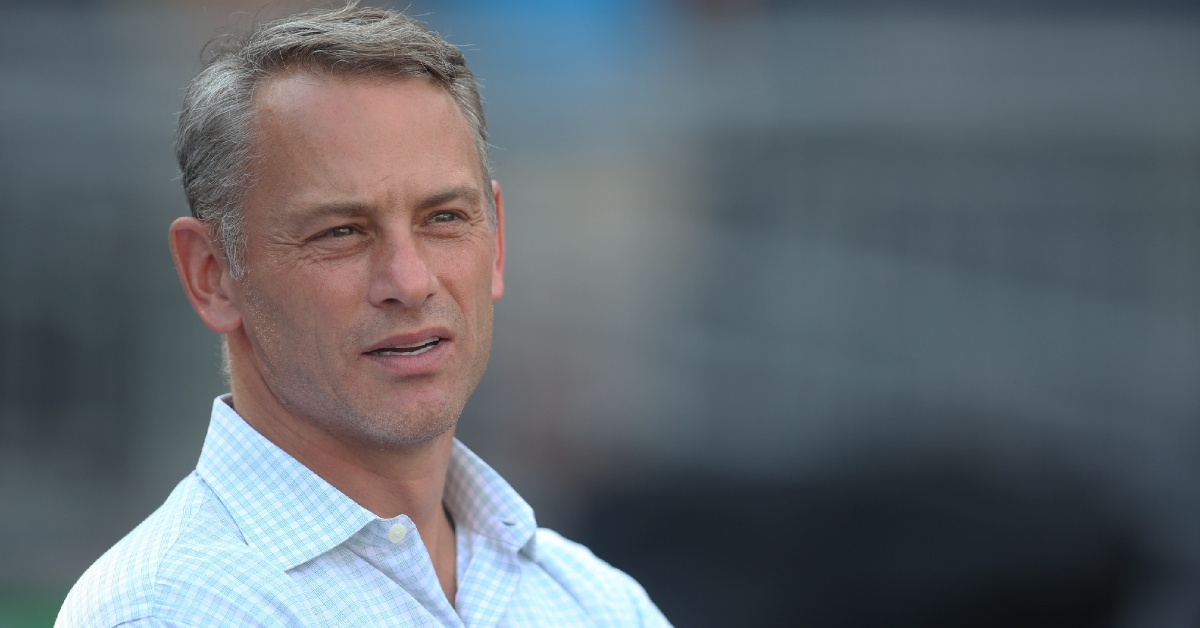 | | |
| --- | --- |
| Have past deals scared Cubs away from free agent market? | |
---
| | | |
| --- | --- | --- |
| Wednesday, December 14, 2022, 7:54 PM | | |
Baseball free agency continues to amaze us, as you never know what to expect. From record-setting deals that continue to grow each offseason to the unpredictability of who will sign and where this is the most intriguing part of a baseball season as teams look to position themselves for a better future.
When it comes to the Cubs, they have insisted they would be in on the top free agents and have told fans they would be aggressive. So far, the Cubs have added Cody Bellinger and Jameson Taillon, but outside of that, nothing more has been done. Viewed as the favorites to land one of the top free agents among other free agents, Trea Turner and Xander Bogaerts are off the market, which has fans wondering what the Cubs plan is.
In a perfect world, the Cubs would land Dansby Swanson. Yet, they are still on the market, and the longer they sit on the market, the worse it becomes for the Cubs. Considering the improvement this team made last season, wouldn't you think they would want to grab one of these players?
You would think so, but the Cubs continue to play it safe and let the market come to them. That is a very dangerous plan because being passive has not worked in their favor thus far. So what gives? I have a few theories as to why this team hasn't been as aggressive as they have been, as the fans are starting to get restless.
One theory could be the market itself and the cost of these players. When you look at the money Aaron Judge, Correa, Turner and Bogaerts have gotten thus far, these contracts are ridiculous, as the money is at an all-time high. Many of these players are overpaid, but that is what the market is justifying right now.
When it comes to the Cubs, yes, they have money and want to spend, but they may want to spend less as it hurts the team equally as it helps them. I get that you have to spend a ton to get a great player, but there are other ways to build a competitive roster instead of breaking the bank on one player.
Another reason the Cubs could be playing it safe and hesitant to give out long-term deals could be their history of big deals and how they have panned out. Looking back at Jason Heyward and Alfonso Soriano, who had the longest deals in franchise history, neither of those worked in the Cubs favor and by the end of the contract, it was a paperweight.
Soriano had some productive years during his tenure, but once he started to get hurt during the back end of that deal, his production struggled. The Cubs could see it and dealt him to the Yankees to get his contract off the books. Heyward is going to go down as the worst contract in team history, which is a shame when you think about it.
After putting together a career year in 2015, Heyward inked a massive eight-year deal with the Cubs as they felt he was on the verge of breaking out. Instead, Heyward was terrible as he had just one season where he hit above .260 while averaging less than 15 homers per season. To say he was a bust was an understatement and the Cubs chose to release him one year before his deal was over.
While I understand some of their hesitancy during free agency, there were several players the Cubs could have added through a trade, yet they remained quiet. The only explanation is that they are scared to make a trade because they don't want another Dylan Cease and Eloy Jimenez situation.
If this team is scared, they have no business in the sports industry, as you need to take chances to succeed. You also have to give up a little to get a little, and unless the Cubs are willing to part with their prospects, there will be no help coming the Cubs way.
Something is wrong in this organization, and the fans can see it even if the owners and the higher-ups won't admit it. They can say one thing, but when they act differently, the trust factor is non-existent. The bottom line is that players and fans don't trust Hoyer or this ownership group, which doesn't bode well for anyone.