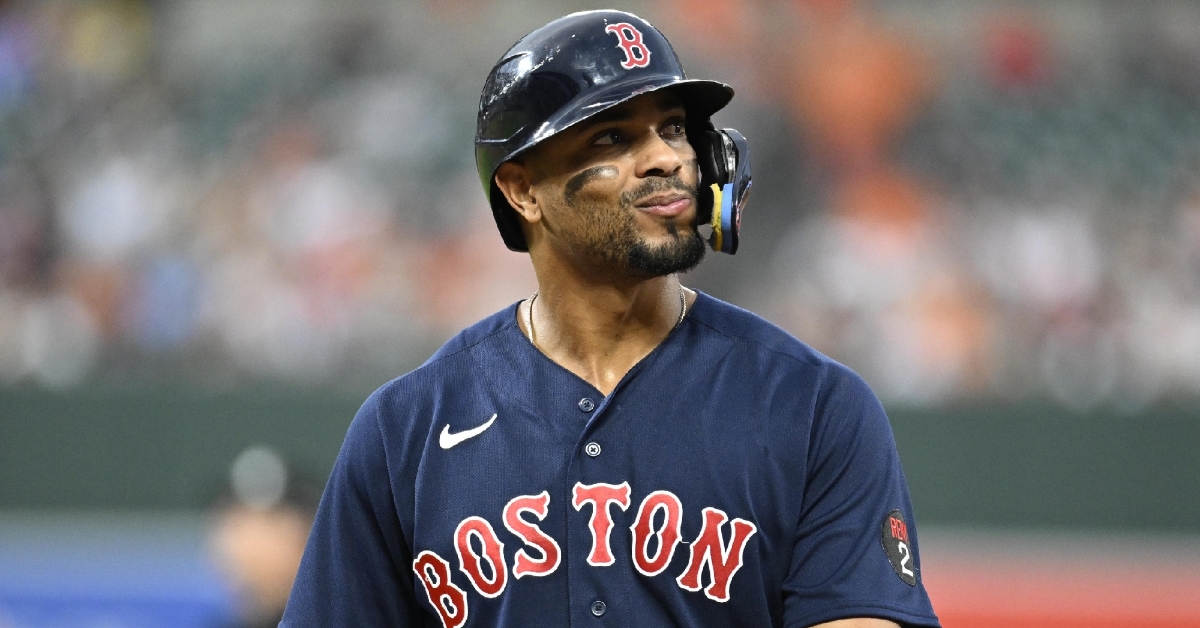 | | |
| --- | --- |
| Is it Xander Bogaerts or bust for the Cubs? | |
---
| | | |
| --- | --- | --- |
| Thursday, November 3, 2022, 9:00 AM | | |
Happy World Series anniversary, everyone. This week in 2016, the Chicago Cubs did the unimaginable and claimed their first World Series title in 108 years with an 8-7 victory over the Indians. At the time, many thought that was just the first of what was supposed to be several championship seasons, only to have the core die out.
In the years since, fans have seen the Cubs make the playoffs a few times, but have come away with little success. That forced the front office's hand to make some hard decisions, as virtually everyone from that team is now gone. With the offseason roughly one month away from getting into full swing, the Cubs continue to map out their plans as they look to build the next championship-caliber roster.
A lot of that starts with who they have on the roster right now and their prospects' development, but you can also look at the money this team has and their plans in free agency. Adding a bonafide Ace to the starting rotation seems like a must for this team, but there are some other areas the Cubs want to fill.
Adding a CF could be one, but many executives expect Chicago to be front and center in what will be the best Free Agent SS class of all time. Even with Nico Hoerner on the roster, guys like Carlos Correa, Trea Turner, Dansby Swanson, and Xander Bogaerts are all free agents, and this is a once-in-a-generation moment for the Cubs to strike big.
There have been reports for the last year that the Cubs are one of the favorites for Correa, but he would be the worst option to go after. Turner is the best option, and he wants to come to Chicago, but given what he will be asking, it is hard for the Cubs to meet those demands, especially when they have other areas to fill.
If that is the case, one name continues to stand alone as it could be Bogaerts or bust for the Cubs pursuit of a free agent SS. Bogaerts may not be considered the top or even the top two among the big four, but if he is the third-best option, he is a great addition. Technically speaking, Bogaerts is not a free agent, as he has three years remaining at 20 million per season left on his deal.
However, given the state of the Red Sox, it is widely viewed that Bogaerts will indeed opt out of that deal and hit the open market this winter. That means he is not only betting on himself and believes he is worth better than 20 million a season, but he may also feel that he can get more than three years in free agency.
The second option is more likely as Bogaerts should get somewhere in the 19-22 million AAV. What you have to consider when looking at Bogaerts is that he is the oldest of all the free agent shortstops and turned 30 in October. That means he will not only come with less money, but fewer years attached to that money, making it easy for the Cubs to get that contract from underneath them.
Typically when you hit age 30, you are nearing the end of your prime, as most players start to slow down when they hit age 32. Bogaerts isn't there yet, but his best two seasons came in 2018 and 2019 when he had SLG of .522 (2018) and .555 (2019), respectively. His power numbers have been down somewhat since then, with his overall SLG from 2020-22 at .479. In 2022, he batted .307/.377/.456 (171-for-557) with 38 doubles and 15 home runs.
The last part of that is what everyone needs to pay attention to, as that could be what is attracting the Cubs to him. He may not be the power hitter he once was, but he hasn't needed to be. Should he continue to hit north of .300 and provide 15-20 homers a season, the Cubs will gladly take it, and Bogaerts would fit nicely at the top of their lineup.
Another part of his game that fans should take notice of is his defense, where he is one of the three finalists for the 2022 Gold Glove award at SS. Bogaerts was always good with the glove, but never great. However, he took significant strides forward this season and had his best season defensively.
Early projections have Bogaerts going to Seattle on a seven-year 196 million-dollar deal. If that is what the price is, Seattle can have him, as there is no way he is worth seven years and that kind of cash at this point in his career. Some people have even said six years at 180, but 30 million a season is way too much.
Boston wanted to hang onto Bogaerts, but he turned down a four-year 90 million dollar extension this season. That comes out to roughly 22.5 million per season, which is where I think he will fall, give or take. If the Cubs are going to work off that, why not offer him a five-year 110 million dollar deal with a six-year option? That way, everyone is happy, and the Cubs get one of the premier shortstops without entirely ruining their chances to improve the team elsewhere.