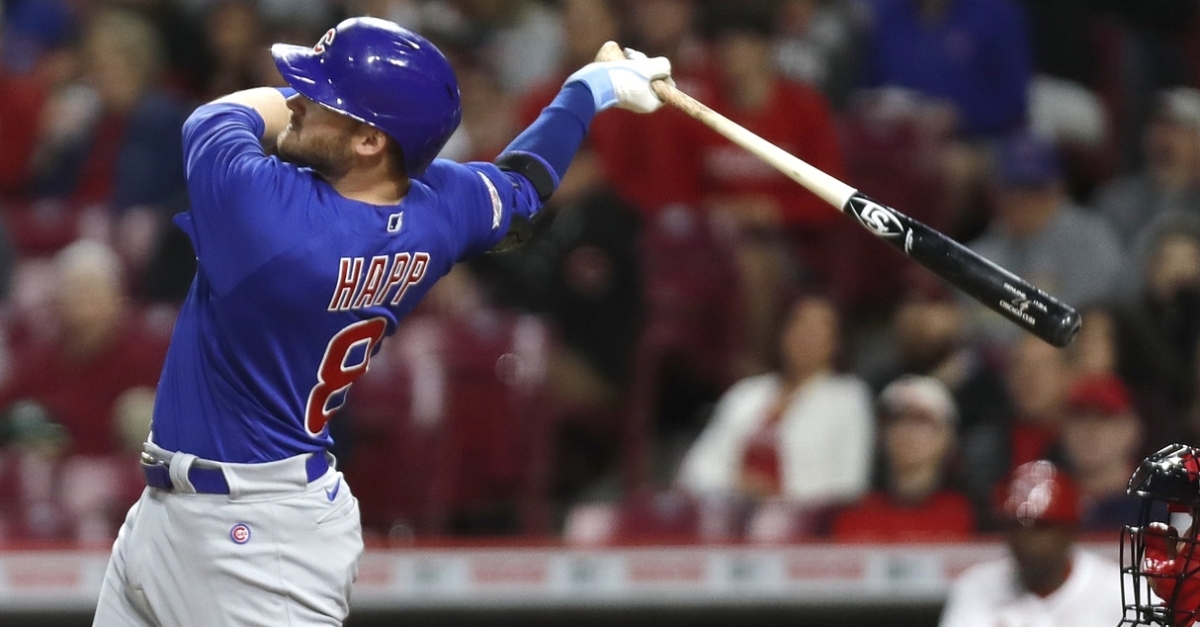 | | |
| --- | --- |
| It's Happening: Ian Happ deserves an extension with Cubs | |
---
| | | |
| --- | --- | --- |
| Saturday, July 2, 2022, 8:41 AM | | |
Quietly, Ian Happ has become one of the Cubs' best players. Maybe it's not that quiet, as there has been a push for Happ to make his first career All-Star game.
It has been a tumultuous road for Happ, the 27-year-old utility man out of Cincinnati. He set the Chicago Cubs lineup up for success in 2017 during his rookie season, clubbing 24 home runs and driving in 68 runs that season. It is now 2022 and Happ is enjoying his best season yet, but those numbers in his rookie year were his best ever, although he did hit 25 home runs for the Cubs in 2021.
It has been enjoyable to watch Happ progress, because after his 2017 breakout — Happ struggled offensively and defensively in 2018 on. Happ hit just .233 in 2018 and struggled to find playing time because the Cubs boasted Ben Zobrist, Addison Russell, and Javier Baez up the middle. Happ's primary position was second base, so he had to find somewhere else to play. As a result, Happ clawed to find the lineup in the outfield, where Jason Heyward, Kyle Schwarber, Albert Almora, and a collection of other players like Jon Jay and Nicholas Castellanos also played. This led Happ to only finding time in the outfield, usually only against righties, and his play at the plate and on the field suffered.
It got so bad for the young Happ that he spent most of 2019 in the minors — working on a contact approach from both sides of the plate and his defense in the outfield. After a strong end to the season in 2019, once he was brought back up to the pros, Happ was wildly productive in 2020. It was a shortened season, of course, but Happ led the Cubs with 12 home runs and 28 RBI with a .258 batting average.
In 2021, he hit a career-high 25 home runs, and now here he is in 2022, enjoying his best season yet. Happ has eight home runs and 37 RBI so far, and he also has a career-high .286 batting average and a .386 on-base percentage. His defense is well improved as well, with only two errors over the last two seasons.
Happ is set to be a free agent in 2024, making just under seven million in 2022 from arbitration. Happ has finally begun to turn into the first-round talent the Cubs expected him to be when they took him with the ninth overall pick in 2017. So the question becomes, will the Cubs extend Ian Happ to be a verbena presence on the next great Cubs team? Or will the Cubs strike while the iron is hot on Ian Happ's value and trade him, in order to maximize prospect capital and continue to fully rebuild toward success?
It's a question Jed Hoyer will need to answer within the next month — but in my personal opinion, if the Cubs trade Contreras, they should make an effort to keep their other most productive player in Chicago.